Malaika Arora has been in the public eye for over 20 years. How does she manage to capture public imagination in an industry that runs through its women faster than a box of Kleenex?
Twenty years ago, a diminutive lady in a ghaghra and a backless choli shimmied into the nation's collective consciousness atop a slowly chugging train. It was the item song of the decade — perhaps of our lives — and "hot girl" Malaika Arora had arrived.  Twenty years later, she's still living in the same "hot" mode, still shimmying on to screens in her public and social media appearances, and it doesn't show signs of decelerating any time soon.
Let us consider for a moment the curious case of Malaika Arora. In an industry that runs through its women faster than a box of Kleenex, here is a woman who, despite having no films, no vocation or avocation except for the inexpungeable label of being "hot" or "sexy", still manages to capture public imagination. Her stint as an MTV VJ ended 15 years ago, and her only movie gig as a mainstream actress was the colossal dud EMI, which no amount of EMI or any other mode of payment could salvage.
Long before her "Chaiyya Chaiyya" moment, Malaika Arora was launched with a coffee ad, which by the standards of the chaste and decorous '90s, was extremely audacious. She repeated the hot shtick and upped the oomph factor with KamaSutra condom ads and some music videos, and by the time the millennium turned, we were sighing collectively and concluding that if heat, steam, and such matters could be associated with the appeal of a woman, they would only be associated with Malaika.
Her last major public outing was in 2010, as the very memorable Munni. This was the year a much younger, fresher, "fairer" Katrina Kaif came out with "Sheila Ki Jawani", and yet Munni sat comfortable in her place as the rightful queen of item numbers. She chose not to repeat the act with Dabangg 2, and instead turned producer, roping in Kareena Kapoor for "Fevicol Se", and in doing so she side-stepped being bracketed only as an item girl. Suddenly, her options had opened up, and she wasn't in a hurry to make another big public statement, choosing instead to spend her time hanging with friends or buying strawberries in Bandra. And even that we loved.
Twenty years later, Malaika Arora still living in the same "hot" mode, and it doesn't show signs of decelerating any time soon.
Her next and more recent turn in the past few years has been that of an emcee or a judge of reality shows. She's moved on from Nach Baliye to India's Next Top Model, occupying large hoardings all over the city, where she holds her own against Daboo Ratnani, an established fashion photographer, and, THE Milind Soman. Malaika is neither. While the original creator, judge, and mentor of the series ANTM (of which INTM is a spin-off) Tyra Banks is a qualified model with her fair share of runway shows, Malaika's CV is empty in comparison, but nobody cares.
If you count the number of former VJs with a dud filmography and some item songs to their credit who command this stature, the number would be zero. On the other hand, if you count actresses with solid filmographies who have faded away in recent times, you'd run out of fingers. The phenomenon of Malaika is then rather curious. How does she do it?
She may be over 40, but she understands the pulse of the Instagram generation. Her public dressing and appearances are bold and defiant, but carefully crafted and curated for the perfect Instagram look; and her crew with sister Amrita Arora, and besties and Karisma Kapoor give us #squadgoalz. She hangs with Ed Sheeran with the same nonchalance as she hangs at Bombay Canteen. Without even trying to, she follows the key tenet of cultural relevance – thou shalt not live in the past and suffer from the Glory Day Syndrome like Ameesha Patel. Thou shalt just live your fabulous life, stay updated, and most importantly, keep it chic.
The currency of cultural relevance is a magical, unknown thing. Ask Karisma Kapoor, who in spite of being a Kapoor family scion with many hit films, struggles to find it. Malaika has it in spades. She didn't update her look or even aim to be in this strangely coveted space, and neither did she change her name to Karisma to seem charismatic. She's just remained Malaika and boy, she's good at it.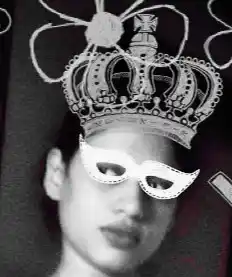 PK doesn't do credit cards, social media, whatsapp or television and lives on a sturdy old MTNL internet connection. She does not want her name or mug online. Deal with it.