Netflix's Mai starring Sakshi Tanwar in a brilliant central role is a well-performed series based on a familiar premise. It does most things well, except resonate on an emotional level but is certainly worth watching and waiting for.
In Netflix's Mai, Sheel Chaudhary (Sakshi Tanwar) works as a medical assistant and home nurse at an old-age home that's owned and funded by a mafia don. Her daughter Supriya (Wamiqa Gabbi) works as a doctor in a medical lab also run by the same people. Supriya is killed off in a brutal truck accident right in front of her mother. But there is more than meets the eye, literally. Sheel, till then a subdued mom and wife, living with her head down, is forced to pick up the pieces of her daughter's life and go after those who are responsible for her death. Slowly we see her transform into a woman who isn't afraid to kill or be killed as long as it leads her closer to the truth. Set in the troubled lanes of Lucknow, Mai begins on the back foot with muted walls and muted characters who communicate their desires in sparingly. But it's probably also the thing that makes the Netflix series unique.
Mai challenges the viewer to think for the story.
Creator Atul Mongia introduces us to a world where people blend into the corners of their homes, hiding their wounds from society. There's a class divide here within the same family, and a deeper politics within relationships at play. Sheel, who is already dealing with a familial secret, gets embroiled into an ongoing war between the mafia and the cops, and emerges as the woman she never thought she was. For the sake of truth, she willingly scars her hands to bring her daughter justice.
Mai challenges the viewer to think for the story. It's a well-researched world of common men and criminals that relies on both layered characters and human error to further the narrative. There's heavy violence, and a dreariness to the world that feels burdensome, but here it's not everything, as has become norm with OTT elsewhere. Mai's motivations are strong and believable enough to build drama. The show, however, when it veers into a tribal street war, kind of obscures the protagonist's story. It's done well, but doesn't really help as a whole.
The stellar cast of the show carries the familiar narrative with complete conviction.
The stellar cast of the show carries the familiar narrative with complete conviction. Every actor seems to have been cast perfectly, and there's nobody except Raima Sen who seems out of place. Sakshi Tanwar who spearheads this gang of performers is the highlight of Mai and leads the way for her supporting cast. She's vulnerable, broken and never seems over-the-top, despite the drama she's expected to live out on screen. Here's one actor who has matured so well with age and genres of cinema, as evidence that it's never too late to find your calling.
Tanwar shines in this titular role of Mai, torn between morality and the need for justice. Her understanding of the complexities of the human mind comes across in every frame and it's such a fine and fearless performance that you're ready for a second season just to see how she interprets and deals with it further. Standing with her, are actors like Ankur Ratan (Farooque Siddiqui), Prashant Narayanan (Jawahar) and Anant Vidhaat (Prashant), Vaibhav Raj Gupta- Prashant's among others. Many of these actors are relatively new and have only a few years behind them on screen, but they pull off their parts with courage, grace and depth. Prashant Narayanan, after more than two decades of work, finally gets a mainstream part worthy of his skillset. Kudos to Atul Mongia and casting director Vaibhav Vishant of Anti-Casting (how apt) for identifying and handpicking performers that deep dive into the story and support the writing to the tee.
This one deserves more seasons.
What keeps you deeply engaged in Mai is the visuals and the sound design – creepy and persistent in creating tension. Despite many scenes of gore and violence, Mai maintains a subtle rhythm that keeps our eyes and ears active, but never assaults the senses. In fact, all the characters are urged to speak with a certain restraint which also makes it a series worth listening to. Composer Sagar Desai uses instruments well to build tension. The use of music is evident, palpable, done with conviction but never becomes invasive. It's technically well put-together series that however, could have done better to account for an emotional core as well. Remove the guns and gore, and Mai is a unique show with a mind of its own. This one deserves more seasons, and one can only hope Tanwar returns, as she must, to avenge without flinching.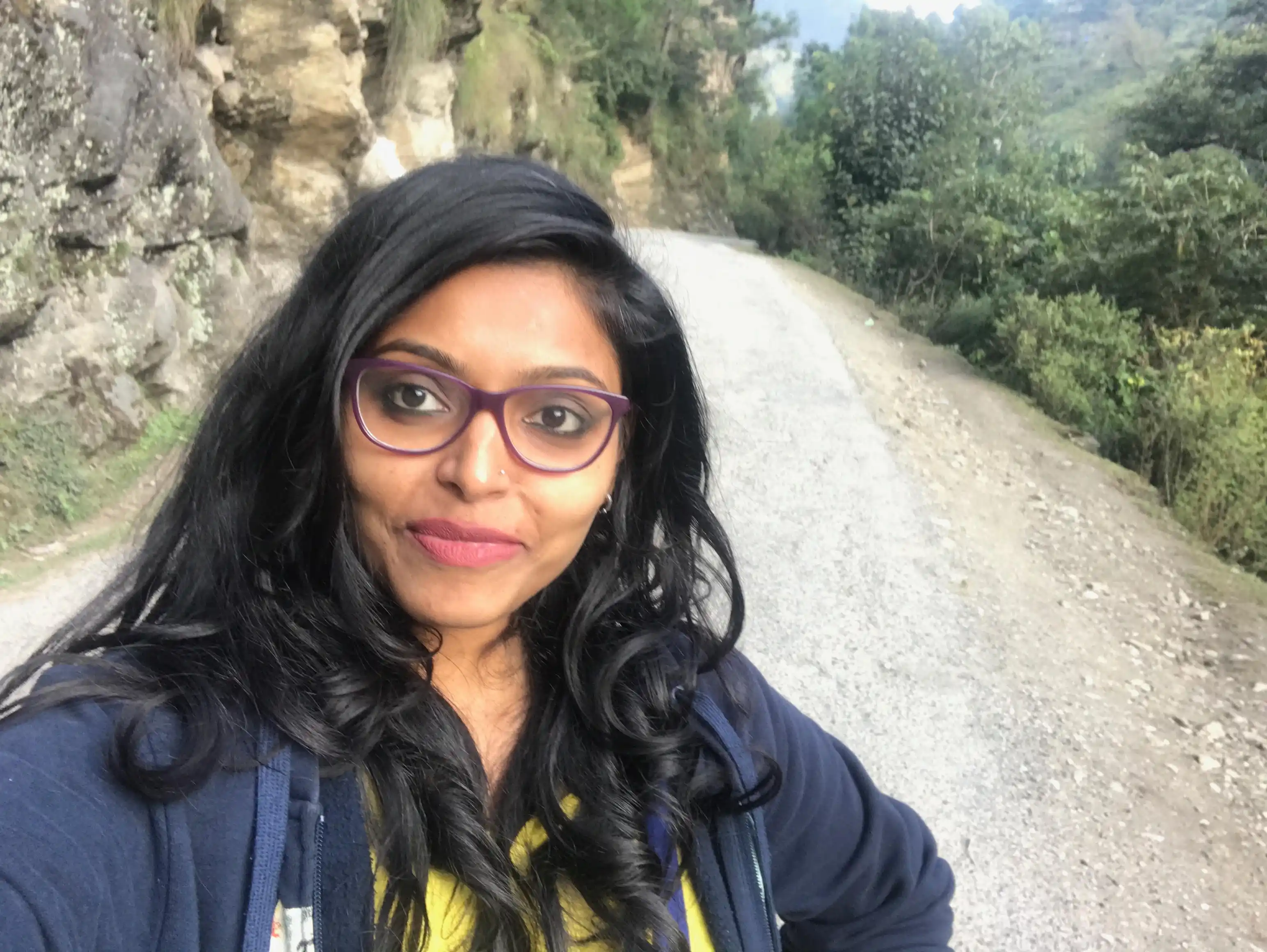 Divya is a Mumbai-based journalist-turned-actor and now director. Some say it's too many hats for that one small head, while she insists there be more.