Zoya Akhtar and Reema Kagti's Made in Heaven dissects the transactional nature of Indian weddings and critiques the concealed social regressiveness of urban India. It's also a rare show that explores homosexuality as an Indian identity instead of reducing it to an empty statement.
It's impossible to not derive wicked pleasure out of the fact that Made in Heaven, a biting critique of the farce that is the big fat Indian wedding, is written by three unmarried women filmmakers. I wouldn't be surprised to find out that the web series was in fact inspired by the frustration that the writers felt about being endlessly quizzed about "settling down" – nosy Indian aunties could certainly do with an irresistible comeback.
Created by Zoya Akhtar and Reema Kagti, and written by Akhtar, Kagti, and Alankrita Shrivastava, the nine-episode long Made in Heaven operates in the extended Dil Dhadakne Do meets Zindagi Na Milegi Dobara universe. The show is concerned as much with presenting a snapshot of the affluent in South Delhi as it is with examining how the display of wealth consumes urban India at large. After all, the business of weddings – like cricket and Bollywood – provides a perfect microcosm of modern India, stuck between projecting progressiveness and concealing social regressiveness.
At the centre are the tribulations of the eponymous Delhi-based boutique wedding-planning start-up, Made in Heaven, run by best friends, Tara (Sobhita Dhulipala) and Karan (Arjun Mathur). Every episode follows the duo plan a different wedding – doubling up as therapists, mediators, kidnap-artists, and genies. It's juxtaposed with the heady circumstances of their lonely personal lives: Tara's industrialist husband (Jim Sarbh) is cheating on her with her best friend Faiza (Kalki Koechlin) and Karan's sexual identity has to put up a fight against Indian morality. It's these complexities that make watching the outsiders – Tara is a middle-class girl married into wealth and Karan is an openly gay man who can't legally get married in the country – sell the happiest day of every Indian family's life, such a riveting affair.
Moreover, Made in Heaven dissects the increasingly transactional nature of Indian weddings: More than one wedding in the show is manufactured to serve a business or a political merger. Some weddings, on the other hand, throw light on how its very structure is built to exploit women: In the fourth episode, an educated family of government servants perform their modesty by insisting on having a "small wedding" for their son. But soon reveal their narrow-mindness by blackmailing the bride's family to cough up a ludicrous amount of dowry. In another, an upper-class privileged "maanglik" woman marries a tree to please her in-laws. And the show itself, opens with a wedding where the groom's affluent family disregards the bride's privacy by hiring a wedding detective to find out about a past abortion.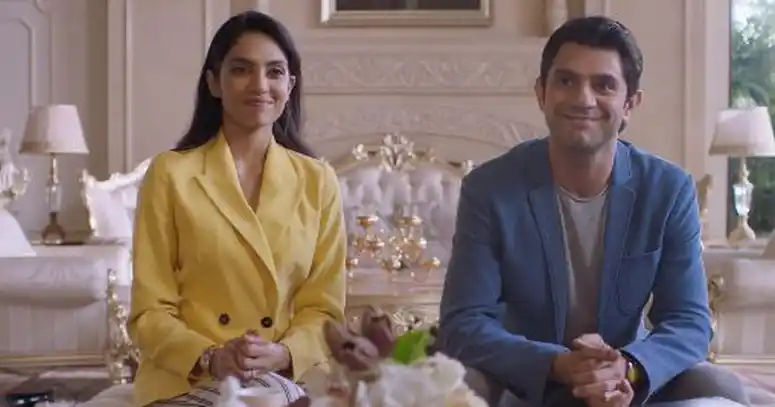 In an era of Sacred Games, Made in Heaven achieves something very distinctive: It is proof that intelligent shows can also be accessible and bingeable.

Image Credit: Amazon Prime Video
But it's Made in Heaven's brilliant fifth episode – directed by Prashant Nair (Delhi in a Day) – that offers the strongest critique: A Ludhiana woman's wedding to an already-divorced, impotent NRI man is heartbreakingly used as a device to suggest how so many women rely on marriage to set them free, when all it does is shackle them to life imprisonment. It's admirable how the running thread in all of them points to how none of the weddings – irrespective of how woke or lavish they might be – offer women a cause for celebration. After all, how can women not end up as victims in a cultural tradition that expects them to pay men to spend the rest of their lives with them? It's fitting then, that the show's happiest wedding occurs where one would least expect it: An inter-faith marriage of the daughter of a lower-class Muslim clerk with a middle-class Hindu man.
The only downside of the show is that some of the weddings feel like they're included only to make a point. For instance, a sexual assault incident at a royal wedding and a fleeting revelation about honour killing hardly inform the larger narrative. It's made even jarring by a voiceover that at times feels too force-fed. But even that is offset by Made in Heaven's fascinating deep-dive into the inner lives of its two leads: Never has an Hindi show utilised flashbacks so efficiently to inform the motivations of its characters. Tara's guilty conscience is sensitively dug out as is Karan's childhood tragedy: A flashback scene that shows him outing and bullying his childhood lover, delicately articulates the thin line between protecting oneself and hiding oneself. Made in Heaven gains from insisting on not viewing anyone apart from the Indian society as the villain: Adil's philandering ways aren't outrightly judged and Faiza isn't reduced to a textbook home-breaker. Even Karan's mother, who refuses to accept his "disease" years later, is treated with empathy, a rare feat for a mainstream Hindi web show.
The full extent of Made in Heaven's sensitivity and accomplishment, however, lies in how it approaches the responsibility of having a gay lead. In the show, Karan's sexual identity isn't used just as a vapid statement (unlike the hyped lesbian romance in Ek Ladki Ko Dekha Toh Aisa Laga). Instead Made in Heaven is determined in exploring homosexuality as an Indian identity. It's possibly the first post-377 offering that doesn't shy away from critiquing the state-sponsored alienation that victimised the Indian gay population for decades: A sub-plot involving a closeted married landlord (a tender Vinay Pathak) hits too close to the bone. As does the show openly addressing Section 377 and its consequences on gay men. But it doesn't just stop at that.
Like every other Zoya Akhtar project, Made in Heaven is essentially an inevitable masterclass in crafting an unforgettable ensemble
Made in Heaven is possibly the only Indian show that represents intimacy between two gay men in a way that normalises the essence of homosexual desire: A penultimate scene of two childhood lovers – one Hindu and the other Muslim – sharing a bathtub post-sex is filmed with a never-seen-before romantic gentleness. And the gay characters populating the show are shown flirting, kissing, and having plenty of sex – like it is a way of their lives. It's laudable how Made in Heaven refuses to exploit Karan's gayness as the other: Like Fawad Khan in Kapoor and Sons, Mathur isn't made to play Karan as a typical "gay man" and the actor (who played a gay man in Onir's I Am) brings an internal anxiety to the character that makes it engrossing.
Like every other Zoya Akhtar project, Made in Heaven is essentially a masterclass in crafting an unforgettable ensemble: The show features some electric cameos (Deepti Naval, Lalit Behl, Vijay Raaz, Vikrant Massey) and the casting of every character enlivens its premise: Take for instance, Shivani Raghuvanshi (Titli) who essays the beguiling Jass and lends the show its moral compass. But more than anything, in an era of Sacred Games, Made in Heaven achieves something very distinctive: It's proof that intelligent shows can also be accessible and bingeable.
Made in Heaven is streaming on Amazon Prime Video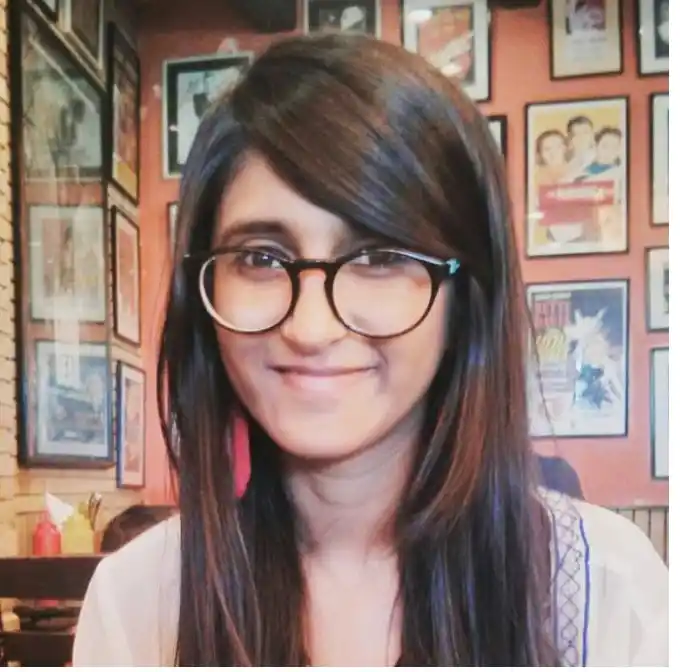 When not obsessing over TV shows, planning unaffordable vacations, or stuffing her face with french fries, Poulomi likes believing that some day her sense of humour will be darker than her under-eye circles.