Doordarshan's Udaan was inspired by Kanchan Chaudhary Bhattacharya, India's first woman DGP, who passed away earlier this week. The show was a first lesson in feminism for a generation of women. And though many of us fondly remember its protagonist Kalyani Singh, it is Bhattacharya we need to doff our hats to.
Doordarshan's Udaan arrived at a very special time in our lives. It was the late '80s and at the time we were just taking in our fill of Indian television's most phenomenal shows ever – Ramanand Sagar's Ramayan and BR Chopra's Mahabharat. The powerful women we knew back in the day were mostly mythological figures, goddesses and demons, who triggered dynastic wars and annihilation of species. 
That's when Udaan, the story of a little girl who fights the odds to realise her dreams of becoming an IPS officer, came to our TV screens. Kalyani Singh arrived in this world of jewelled bustiers, flowing capes, ludicrous crowns, and Sanskritised Hindi, and she shook us out of our reverie.
I was barely in my teens when I was enamoured by this woman saluting, marching, riding horses, and beating up the bad guys. Girls who until then fantasised about being princesses with a hundred dasis overnight had a new dream: They wanted to be a lot like the gun-wielding officer on screen, donning aviators and riding the jeep. Suddenly, television was not just entertainment; it wasn't plain preachy. It was inspiring. Gritty. 
Udaan, which aired on Doordarshan between 1989 and 1991, was inspired by Kanchan Chaudhary Bhattacharya, India's first woman Director General of Police, who passed away earlier this week. Bhattacharya was the second woman IPS officer after Kiran Bedi. The officer, who hails from Amritsar, handled some high-profile cases like the murder of badminton player Syed Modi and is credited for her initiative that gave women home guards the responsibility of manning traffic points in cities. In 1997, she was awarded the President's police medal for distinguished service and after retirement forayed into politics, unsuccessfully contesting from Haridwar in the 2014 Lok Sabha polls on an AAP ticket. 
Until the time Udaan landed on our TV screens, Bhattacharya, a 1973 batch officer, was known only to those interested in quizzing. Not many had heard of the officer or her sister, Kavita Choudhry, who wrote, produced, directed and played the protagonist in the series. But thanks to the powerful story of struggle, success, and middle-class values, Udaan's Kalyani Singh became one of the most loved television characters of the time. Our first true female superhero in khaki. 
Here was a woman who was real. She wore braids and ribbons, simple salwar kameezes when not in her uniform, and carried her important documents in a plastic bag. She was unpolished and often struggled to articulate her feelings. She was every young girl in '90s India who lacked confidence and felt inadequate because of her social and financial stature. Yet she was charming in her artlessness – and was determined. Which is why so many of us latched on to her immediately. From the moment the title track played out showing a caged bird being set free, you wanted to root for Kalyani Singh. You wanted to be her. 
Udaan then was probably the first story of women's empowerment on television.
There is a scene in Udaan which has stayed with me. A young Kalyani is running around for help, seeking justice for her father. Almost everyone, especially the men, dismiss and humiliate her. Almost as if she was invisible, inconsequential. She then spots a charismatic woman, an IAS officer who walks into the premises and every person stands up in respect. Kalyani, who is in awe of the officer, tells her parents that she is done being the "aam aadmi." She decides to fight the system, by being a part of the system. 
I remember sitting in front of a black-and-white TV set and clapping for Kalyani. And like me every woman across the country became her cheerleaders. Because Kalyani Singh represented every Indian woman who did not get her due. And though many did not break the shackles, they were happy to only imagine a life in Kalyani Singh's boots.
Udaan then was probably the first story of women's empowerment on television.   
In that era, we had a woman prime minister, but everyday women were yet to find their voice in our system. Even in affluent urban homes, prejudices often shackled our ambitions. I recall how some of my schoolmates who excelled at sports or mathematics, were already being paraded before potential in-laws. By the time they appeared for their board exams, they were engaged to be married. And Kalyani Singh was the hero they needed. A friend was so inspired by Udaan that she decided to turn things around. She rebelled and fought and went on to become the first daughter in her family to get into an engineering college and carve out a stellar career in the US.
In this context, the love and encouragement that Kalyani Singh received from her parents was heart warming and also a message to many parents out there to treat their daughters well. Her love interest, played by Shekhar Kapur, treated her as an equal, a reminder to all the husbands who believed a wife's place was in the kitchen.   
We discussed Kalyani Singh and her adventures during lunch break or the bus ride home, we did so with deference. Few of us had been through the kind of struggle that she had. Even after she takes charge, she faces and overcomes patriarchy and exploitation, corruption, and power games at every step, like a boss. 
We didn't realise it then but for many of us Udaan was our first lesson in feminism. It gave flight to many of our fantasies. And though most of us today remember Kalyani Singh, it is Kanchan Chaudhary Bhattacharya we need to doff our hats to. Farewell, officer and thank you for all the inspiration.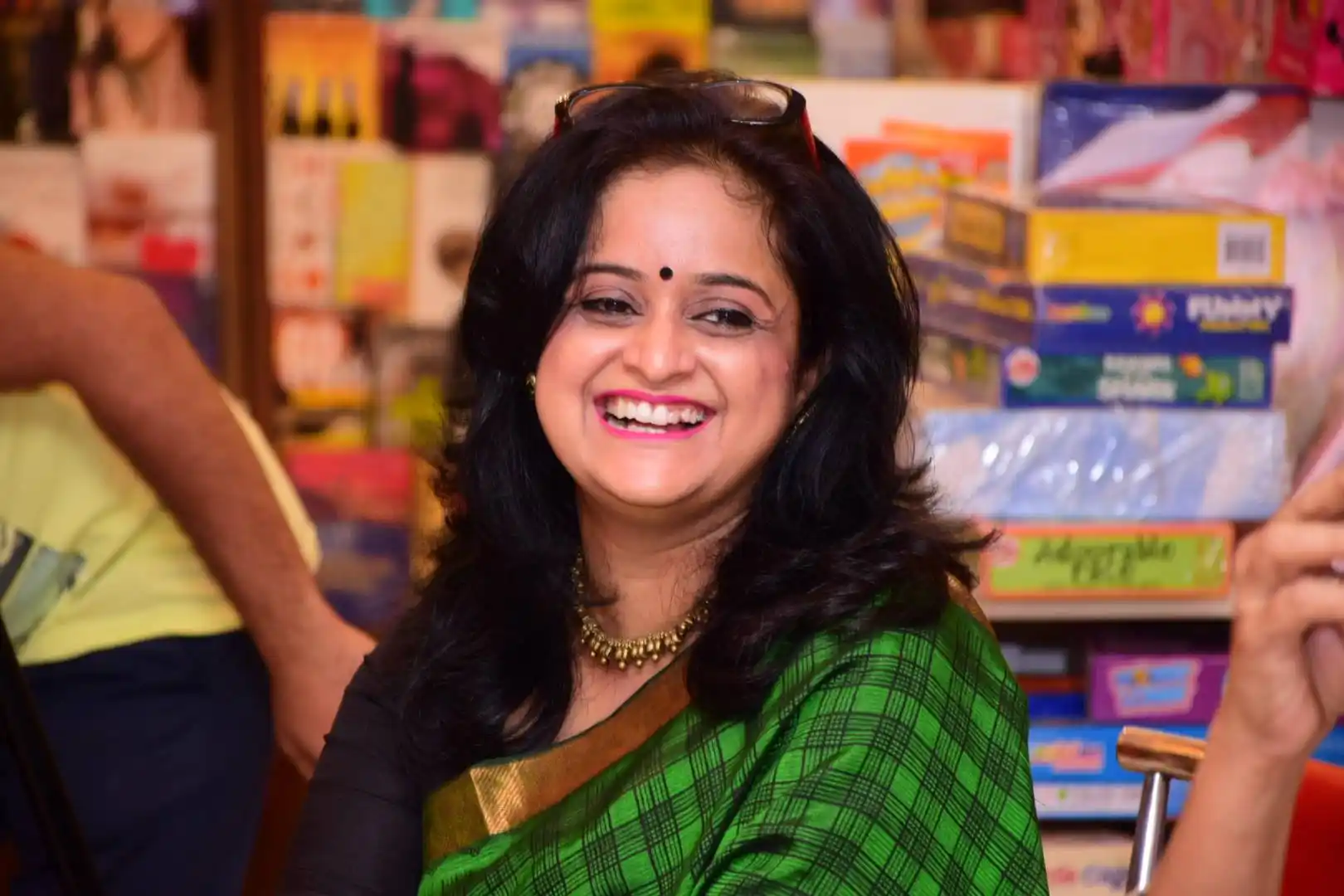 Chandrima Pal is a journalist, columnist, career insomniac and caffeine snob. Loves food. Does travel. Author of A Song for I (Amaryllis) and At Home in Mumbai (Harper Collins).