As a genuine Rajinikanth fan, it is our duty not to wince at how our hero is mutilated through a plot line or the lack thereof, if he makes it in politics or not, but to accept it as a lesson in fortitude and move on.
Dear person-with-an-academic-interest-in-Rajinikanth,
Since open letters are the order of the day and envelopes seem to be in short supply, here's an open letter to you from Thalaivar fans that comes with a humble request – that you desist from watching a Rajinikanth film in the first week of its release.
It is not that you won't enjoy it. We're fairly certain you will. It's just that some of our rituals will lend themselves effortlessly to trite anthropological discourses on Dravidian culture. For instance, the stealing of milk packets from our neighbour's doorsteps early in the morning, the paal abishekam (milk bath) to 60 feet cut-outs dotting the Chennai cityscape, the breaking of innumerable coconuts at theatre entrances, the drums, the frenzy… Every little detail will be analysed to validate our obsession with the creation of demigods.
But you see, several generations of self-professed intellectuals before you have attempted to understand the superstar phenomenon and have failed. Thalaivardom and we, its devotees, can't be easily defined, and we apologise for this inconvenience.
For the definition of a Thalaivar fan is a problematic thing. You're not a Rajini fan if you have only watched Muthu, Baashha, Padayappa, Sivaji: The B.O.S.S , Kabali or 2.0. No. To qualify as a true Rajini fan, you need to begin at the beginning. You need to have watched his debut in Apoorva Raagangal and enjoy the nuanced shades of grey he brought to the character. You need to have been moved by the soul and depth he brought to Kaali in J Mahendran's Mullum Malarum, where the entire complexity of his character is artfully captured in his delivery of what could perhaps be the very first "punch dialogue": "Ketta paiyan sir intha Kaali. (This Kaali is a bad boy)."
To be a true Thalaivar fan, one needs to recognise that his later superstar formula flicks were preceded by a host of strong acting performances. The excessive stylistic embellishments are but one dimension of the versatile actor exaggerated on the strength of his charisma to keep the box office ringing. But there is only that much hyperbole that even a superstar can sustain before he becomes a 3D caricature of himself, as in Kochadaiiyaan. Even in this, however, the legend has a message for his devotees: "Yethirigalai ozhikka yethanayo vazhigal undu, muthal vazhi mannipu. (There are several ways to vanquish the enemy, the first of them is forgiveness.)"
Thalaivar does not distinguish between a good film, a formulaic commercial venture, or a film so bad its script should be sealed in a radioactive chamber meant to contain the most infectious of diseases. He does not distinguish between directors who are good, bad, or so horrendous, they couldn't be trusted to handle your second cousin's marriage video shoot. No. He goes ahead with what is given to him and does his duty unquestioningly even as he is fully aware of the caricature he is made out to be. There's a telling line in Sivaji, where he looks at his wingman Vivek and asks, "Yenna vechu comedy keemedy panalaye? (I hope you aren't making a joke at my expense.)"
As a genuine Thalaivar fan, that is our duty as well. Not to wince at how our hero is mutilated through a plot line or the lack thereof, if he makes it in politics or not, but to accept it as a lesson in fortitude and move on. To do anything else is to delude ourselves into believing that there is free will, that we have control over our destiny, or that someday, Chennai will have more pubs than Bangalore. Like Nietzsche once said in passing, "What does not kill you, will only make you stronger." There is a sneaking suspicion among some academics that he may have said this after watching Lingaa, but as with anything associated with the movie and the philosopher, this theory is riddled with historical inaccuracies.
Thalaivar fans know, "Theirs not to reason why/Theirs but to do and die." We will watch his movies unfold on screen, praying fervently for a resurrection of our icon, but if that is not to be, we will move on, gathering strength from the knowledge that we have done our duty. Neither Thalaivar, nor we, his fans need his films to be a hit to sustain his superstardom. (The producers and distributors might, but hey, no one's perfect.)
To worship Thalaivar then, is not to wear it as a badge of honour, but to subscribe to a philosophy of deeper self-awareness. Take the Chuck-Norris inspired Rajinikanth jokes that have flooded the internet. Real Thalaivar fans don't crack these jokes. We may smile at them to show you we are interested in your well-being, but the unabashed display of strength in the jokes is as incongruous to the superstar doctrine as a Kheema Dosa to a Karpagam Mess.
Against all odds, we now hope against hope that 2.0 turns out to give us one more glimpse into the superstar we last saw in Sivaji, a decade ago.
With great power, comes greater restraint. The superstar's power does not emerge from the number of machine guns he wields or the increasing number of baddies that get beaten up in every movie's climax. It comes from the crumpled, unbranded white kurta and chappals he wears to awards functions, his unkempt hair displayed unapologetically in public. The screen persona then, is an inside joke he shares with those who subscribe to the Thalaivar school of philosophy.
At the audio launch of Enthiran, Rajinikanth profusely thanked Aishwarya Rai for agreeing to star alongside him despite his appearance and narrated an anecdote. A Rajasthani acquaintance, not entirely familiar with Rajini's stature in Tamil cinema, was enquiring about his career. When Rajini informed him about the new film going on floors with Rai as the female lead, the man is said to have asked Thalaivar, "Who is the hero?" Was it fake humility? Does it matter? Isn't everything in the universe maya?
So while you go on about how the trailer of Kaala generated over four million views in less than 24 hours, and that his magnum opus, 2.0 needs to cross the unprecedented business of Baahubali, don't mind us if we just smile benignly.
And yet, even as we aspire to the aforementioned levels of greater self-awareness ("vera" level as we locals refer to it fondly), hope is still strongly hardwired into our genetic makeup. Now that 2.0 is done with, we will revert to being the tolerant, if inscrutable, species that we've always been and regular programming can resume until the next Rajini release next year. Till then here's a humble request: allow us our moment of "magizhchi" (happiness) and stop analysing us.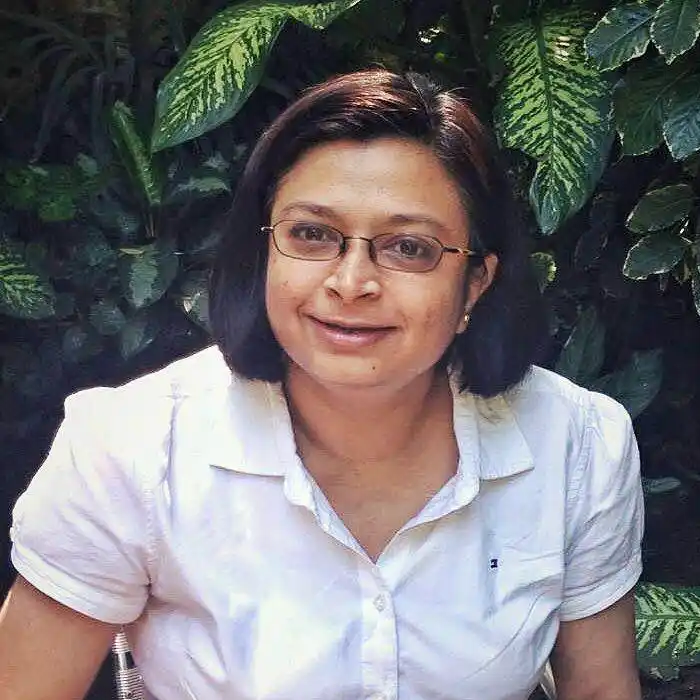 Bala Manian's childhood ambition was to become the Philosopher of the Age, but since there are no vacancies for the post just now, she's working in advertising.