On this day, ten years ago, Shaad Ali's ambitious musical, Jhoom Barabar Jhoom, single-handedly sounded the death knell for five flourishing careers.
The year was 2006.
Yashraj Films had returned with a Dhoom 2, the only film which still willingly casts the enigma that is Uday Chopra. Rakeysh Omprakash Mehra had given the youth both a battle cry and a new eye candy in the form of Siddharth with Rang De Basanti, and Vishal Bhardwaj retained his throne as the Bard's biggest fan with Omkara. 2006 was also the year that witnessed the debut of Shirish Kunder with the musically charged albeit puzzling Jaan-E-Mann. Directed like a musical, Kunder's romantic comedy of errors featured an eclectic cast of Preity Zinta, Salman Khan, and Akshay Kumar (as a NASA astronaut no less) and though the film sank without a trace, it left in its wake the idea that a razzmatazz film with a stellar cast, tremendous production values, and an immensly hummable soundtrack could substitute for a plot.
A full year later, the Shaad Ali Sehgal-directed Jhoom Barabar Jhoom released with the exact same recipe, looking like an upgraded tribute to Jaan-E-Mann, and the audience readied themselves for a treat. The cast was rock solid and the director after the success of Saathiya and the entertaining madcap crime comedy Bunty Aur Babli and its casting coup of bringing Amitabh Bachchan and Abhishek Bachchan together for the first time on screen had acquired the enviable reputation of being the man with the Midas touch. With a catchy soundtrack by Shankar-Ehsaan-Loy, beautiful lyrics by Gulzar, sensational choreography by Vaibhavi Merchant, and stunning cinematography by Ayananka Bose, and Anurag Kashyap and Tigmanshu Dhulia as script consultants for the film, the stage was set. Abhishek Bachchan, Preity Zinta, Lara Dutta, Bobby Deol, and Amitabh Bachchan, looked forward to catapulting their careers to the next level.
As life would have it, the next level turned out to be rock bottom.
Jhoom Barabar Jhoom, a dazzlingly unsatisfying meta-musical, would go on to acquire an iconic status in the hall of "Worst Movies Made About Nothing" far outrunning even disasters like Humshakals and RGV ki Aag.  Featuring an orgy of blinding lights and outlandish outfits (the Persian carpet disguised as a jacket that Amitabh Bachchan wears in the film along with the hat spiked with ostrich feathers deserve a special mention), it single-handedly ended up creating a frightening ripple effect in the lives of everyone associated with the film, a fate unheard before, in the land of Bollywood.
Such was the power of Jhoom Barabar Jhoom's jinx that it even crushed Shaad Ali's invincibility to a painful defeat.
This deadly ripple effect later came to be known as the curse of Jhoom Barabar Jhoom.
The first two victims of the curse of Jhoom Barabar Jhoom were the back-up leads, Bobby Deol and Lara Dutta, which was ironic because without a plot or any logical unfolding of events, the two actors went out of their way and their individual reputations, to deliver endearing and assured performances in a film that was the least deserving of it. As Satvinder, a lovable, momma's dancer-boy, and Anaida, the ridiculous wig-loving assistant manager at the Ritz with a scary Hindi accent and a tolerable French accent, Bobby Deol and Lara Dutta, tapped their comic timings to lace the film with some laughs.
After the film, Bobby Deol went back on his reputation to play a wooden statue with piercing eyes in Dostana, gave two forgettable performances in Thank You and Players, and ultimately resorted to home productions with his father, and his dhai-kilo-ka-haath-owning elder brother to desperately resurrect his career, in vain. The stigma of being a part of Jhoom Barabar Jhoom got so painful, that Deol ultimately had to switch careers – he gave DJing a shot – after being turned into countless memes and inspiring a parody Twitter account that eventually became more popular than him. But, even in his new profession, his past refused to leave his side, and he remained jumbled in controversy.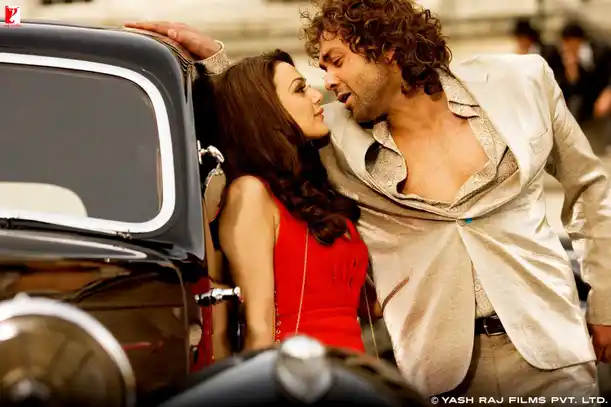 Preity Zinta, who had tenaciously climbed the ladder of Bollywood, did a fast climb down, perhaps paying the heaviest price. Image Credit / YRF

Lara Dutta, on the other hand, was forced to forget the meaning of the word "career" after the release of the film, swiftly drifting into oblivion, occasionally trying to recapture relevance in minuscule roles in Billu and Housefull. And, to think, she started her career with the same film as global citizen Priyanka Chopra.
The two stars, most deserving of the jinx were perhaps Preity Zinta and Abhishek Bachchan, who essayed the roles of #SouthallPunjabiRepresent Rikky Thukral and British-Pakistani Alvira Khan. In the film, the two obnoxious leads met at the Waterloo station, lied through their teeth about their respective better halves, and decided that they've fallen in love with each other within a span of two hours. After Jhoom Barabar Jhoom, Bachhan would taste success in his next two outings (Dostana, Sarkar Raj), but he paid the price of his involvement by not managing to deliver even one hit from 2009 to 2012. He then did the most star-kid thing ever by taking refuge in multistarrers, offers of which too started dying down by the fag end of 2016. Now as a sports-team owner, president of the Aishwarya Rai appreciation club, and a full-time Twitter resident, Abhishek Bachchan is the sun that sank without rising.
Preity Zinta, who had tenaciously climbed the ladder of Bollywood, did a fast climb down, perhaps paying the heaviest price. Left with no offers, she tried charting her comeback with a lazily spelled Ishkq in Paris a few years later, but instead, had to accept untimely Bollywood retirement and transform herself into a full-time cheerleader of an IPL team that never wins.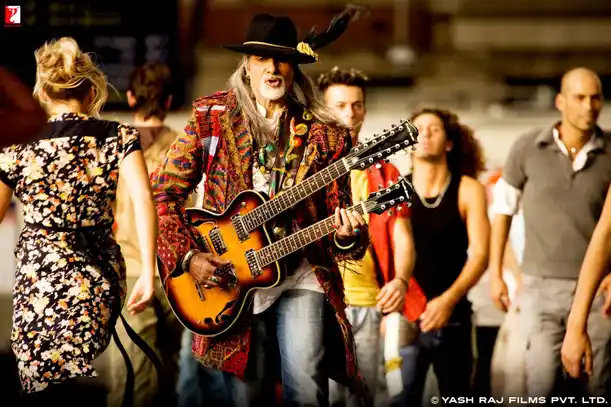 Surprisingly, the only person who walked away unscathed in the film's wake turned out to be none other than Amitabh Bachchan. Image Credit / YRF

Such was the power of Jhoom Barabar Jhoom's jinx that it even crushed Shaad Ali's invincibility to a painful defeat. His friends, Anurag Kashyap and Tigmanshu Dhulia, both disowned the film, distancing themselves from him, just like box-office success. Shaad's next film, Kill Dill, which saw him pulling off another casting coup by getting Govinda and Ranveer Singh in the same frame, backfired royally. This year, he tried coming full circle, attempting another remake of his mentor Mani Ratnam's film with OK Jaanu, but even that did nothing to repair his relationship with the box office.
Surprisingly, the only person who walked away unscathed in the film's wake turned out to be none other than Amitabh Bachchan, who played a homeless Pied Piper with a fondness for feathers and dancing at railway stations. Unaware of the consequences that came with making the film, Bachchan keeps tweeting year after year in remembrance of Jhoom Barabar Jhoom's anniversary, even as its lead actors struggle to make themselves forget the torture. In fact, after the film's release, Big B's career was the only one that went from strength to strength, even resulting in him picking up three National Awards, thus proving that someone's pain is always Amitabh Bachchan's gain.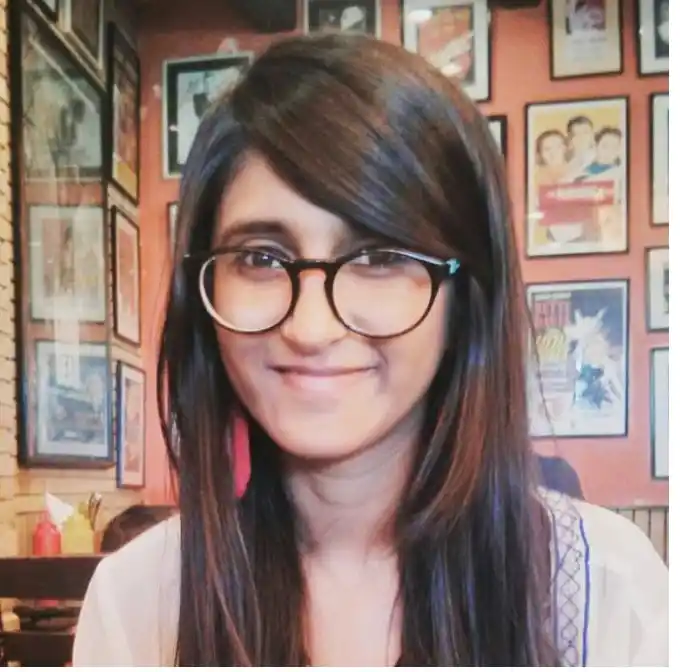 When not obsessing over TV shows, planning unaffordable vacations, or stuffing her face with french fries, Poulomi likes believing that some day her sense of humour will be darker than her under-eye circles.