If you couldn't look away from the chaotic energy of Indian Matchmaking, you will be happy to know that Sima Thaparia features in A Suitable Girl. The documentary is about her daughter's experience with arranged marriage.
Young people of what is known as "the marriageable age" have a new reason to explain to their elders why they haven't gotten hitched yet – the Netflix show Indian Matchmaking. The documentary series follows the clients of a professional matchmaker from Mumbai on its surface, but really, it is a rollercoaster ride through the idiosyncrasies and prejudices that dominate the practice of arranged marriage in India. At its heart is the extremely quotable and meme-worthy "Sima Mami", or "Sima from Mumbai", or just plain Sima Thaparia. The runaway success of the show has also brought another documentary to public attention. A Suitable Girl covers the same subject; it is directed by Smriti Mundhra, who was also the executive producer of Indian Matchmaking.
Errrr….there's another Netflix show called 'A Suitable Girl' with Sima aunty of #Indimatchmaking fame/infamy. Who wants to take the plunge with me?

— Ramya | IdeaSmith 📚🌱🎙️ (@ideasmithy) July 23, 2020
If you couldn't look away from the chaotic energy of Indian Matchmaking, you will be happy to know that Sima Mami features in A Suitable Girl as well. In this, Thaparia is looking for a rishta for her daughter.
She's on another show called A Suitable Girl also😂 pic.twitter.com/anBvbyCv8Z

— sreenidhi (@Sreeeeenidhi) July 20, 2020
Unlike the circus that is Indian Matchmaking, Mundhra's lesser-known directorial venture is supposedly more balanced, favouring an insightful look at the institution of arranged marriage rather than the reality of show zaniness of Indian Matchmaking.
From my twitter feed, I'm still not convinced that #IndianMatchmaking is worth my time, but if you want to watch a brilliant, insightful film about marriage in India, watch #ASuitableGirl. So well done! (It's also on Netflix.)

— Nida Kirmani (@nidkirm) July 19, 2020
Vyasar, one of Sima Thaparia's clients featured on Indian Matchmaking, validates this claim, saying that A Suitable Girl addresses the issues that are played up for cringe value on Indian Matchmaking head on.
That's fair, to point that out. I think the show was intended to be more lighthearted, and you're right, that means but talking about issues such as the ones you've mentioned. Have you seen "A Suitable Girl?" It addresses them head on

— Vyasar M G OMG (@NotVyasarG) July 20, 2020
Some commenters have claimed that Indian Matchmaking is a problematic take on the same topics covered in A Suitable Girl, lending more credence to the theory that it might be a more balanced show.
Netflix India could have saved so much money had they just aired Smriti Mundhra's A Suitable Girl, a fairly decent documentary on arranged marriages, rather than blow up money on the deeply problematic #IndianMatchmaking, which is also by Mundhra!

— Somya Lakhani (@somyalakhani) July 23, 2020
Though arranged marriages in India are a time-honoured tradition, their many problematic aspects often fall into a blind spot for many families. Whether it is through the almost-parody levels of Indian Matchmaking, or the more nuanced lens of A Suitable Girl, bringing them to the fore is long overdue.
Just in case you are surprised by #IndianMatchmaking on @NetflixIndia, you need to first watch #ASuitableGirl. Mrs. Taparia's debut happened there, at her own bright daughter's matchmaking. I still weep watching its last scene where the boy simply says that he had to marry some1 pic.twitter.com/b5wwnGFZAl

— Aditi Maheshwari (@kitabwali) July 19, 2020
Just like its viral cousin, A Suitable Girl is also available on Netflix. So in case you were worrying about what to watch after Indian Matchmaking, consider that problem solved.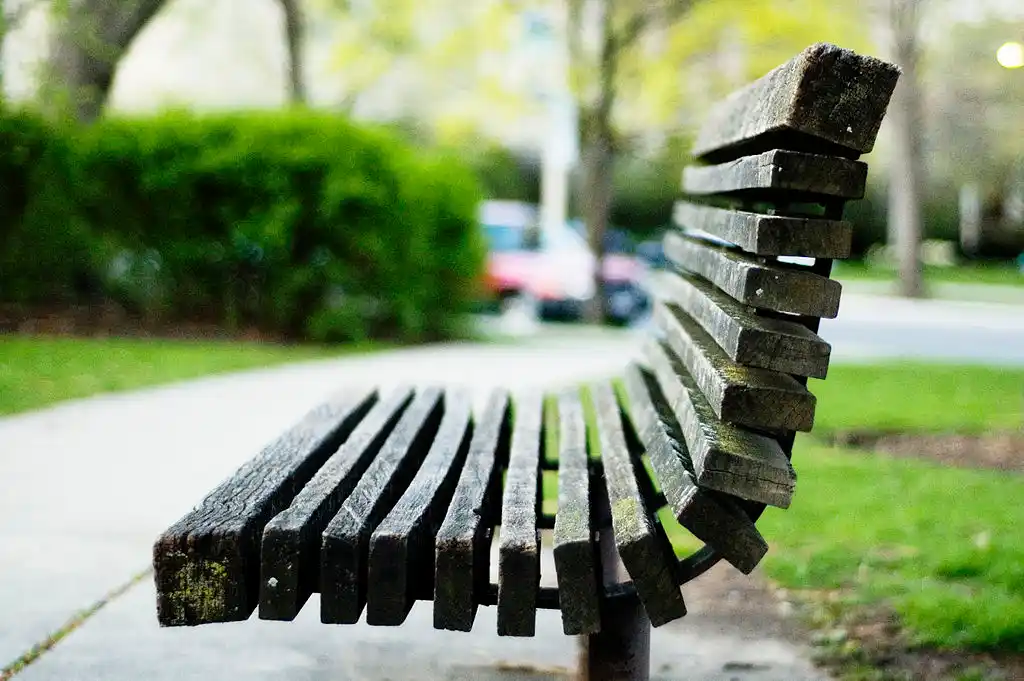 The Arré bench delivers stories that mattress. It hasn't achieved much sofar. But it's getting bedder.