An eight-part series, Netflix's Indian Matchmaking follows the quest of multiple (upper-caste and rich) single Indians and Indian-Americans to find suitable boys and girls. The reality series is everything we love to hate. Perhaps, rightfully so. But the addiction? It's real.
While the lockdown has given people the opportunity to finally complete their Netflix collection A to Z, many have recently found themselves utterly struck at the cringe-fest that is the platform's latest offering, Indian Matchmaking.
An eight-part series, Indian Matchmaking is the outcome of "beta, shaadi kab kar rahe ho?" we've experienced far too many times for our liking. And the entire process to help match the prospects is led by "Mumbai's top matchmaker" Sima Taparia aka Sima mami. To give you a better understanding of who Sima mami is, imagine a matrimonial site meets an annoying padosi aunty. That's it.
The reality series which seems to follow the love quest of multiple (upper-caste and rich) single Indians and Indian-Americans is everything we love to hate. Perhaps, rightfully so. But the addiction? It's real. Bring on the cringe.
Okay I am hooked on Indian Matchmaking. Obviously started off to cringewatch, but I don't know, is it still cringewatching if I can't get enough of it?

— Vinay Aravind 📷 (@vinayaravind) July 17, 2020
To others, this real-to-reel representation of the "Indian" matchmaking process is an embarrassing nightmare enough to last them for seven lifetimes.
28 minutes into Indian Matchmaking and I am mortified. Full body mortification. Seven-lives worth of mortification. Arranged marriages are embarrassing/shameful to watch in real life, what was the point behind taking it to the reel…

— The Grim Reader (@SparkAuror) July 16, 2020
The show is about anything but finding love. And that's on the age-old desi formula of arranged marriage. Period.
The reason arranged marriage is predominantly a "Desi" thing is because it is rooted in caste. Its not about finding love, it's about keeping the bloodline "pure" or some other such nonsense. This institution needs to die, not be given a Netflix special. #IndianMatchmaking

— Uday (@UdaySRana) July 17, 2020
It does get worse. Remember the matrimonial site-personified Sima mami we mentioned earlier? Kinda has no chill, and seems pretty hell-bent on addressing "tall" and "fair" as ideal life-partner qualities.
So we not gonna address the constant and blatant colourism in #IndianMatchmaking? Okay, cool. Carry on.

— Bianca Sidhu (@bsidhu) July 16, 2020
Watching Indian Matchmaking on Netflix and the casualness with which people keep repeating the requirement that matches be "fair" is…disconcerting.

— Ayelet Waldman (@ayeletw) July 17, 2020
To be fair (no pun intended), colourism is quite ingrained in the Indian ecosystem to be considered both desirable and successful. Why did we expect a reality series like Indian Matchmaking to be any different from the society it stems from? Did we already forget how Fair & Lovely tried to salvage itself as Glow & Lovely?
This show on Netflix #IndianMatchmaking is so cringey. It's everything about indian culture I hate and I'm so glad I stood up for myself to be with someone outside of that culture and who loves me FOR ME and not just cause I'm "successful or pretty"

— Priyanka Bhakta (@Priyankiee) July 16, 2020
Pro-tip: It makes for a neat drinking game! Shots incoming 3… 2… 1…
I've turned it into a drinking game at this point

— Penny (@user3838383) July 17, 2020
But not all hope is lost. Indian Matchmaking does pepper you with life lessons when it's not being misogynist. "Don't be in a hurry to get married," Shoba aunty said once and we've been sold on this advice for a lifetime.
The only true words spoken on #IndianMatchmaking pic.twitter.com/ypSJGfJ8UZ

— caffeinetoyourdecaf (@caffeine2urDcaf) July 16, 2020
Besides, the series makes for great chai pe charcha.
Imma need more people to watch Indian Matchmaking on Netflix and agree with me about how trash Aparna is. Messica Jessica truly looks like a saint compared to her 🙃

— F.K.A Biriyani (@LifeOfBriyan) July 16, 2020
Did anyone notice the lack of LGBT+ representation? Between, Pradhyuman flexing his walk-in closet and rejecting women outright just based on their photos, a truly missed opportunity, this one. You had one job, Sima mami!
Why didn't Sima aunty introduce Pradhyuman to Rashi's brother Raj? 🤔 #IndianMatchmaking pic.twitter.com/I9OFOZeNlQ

— Ash (@ashish_za) July 17, 2020
Feeling called out yet?
Heartbreaking: Unused Mubi Subscription Cries As Woke Bangalore Artist Starts Watching 'Indian Matchmaking'

— VICE INDIA IS HIP (@ViceIN_is_Hip) July 17, 2020
Don't worry, this user understands your need to binge!
We didn't watch it with the expectation to love it 😂 We watched to bitch about its awfulness.

— Serve out wide (@ServeOutWide) July 17, 2020
Um… Indian Matchmaking Season 2, anyone? The shots are on the house for this one.
Oh my god I hate-watched the entire thing and I need a season 2.

— Preetha John (@preetajohn) July 17, 2020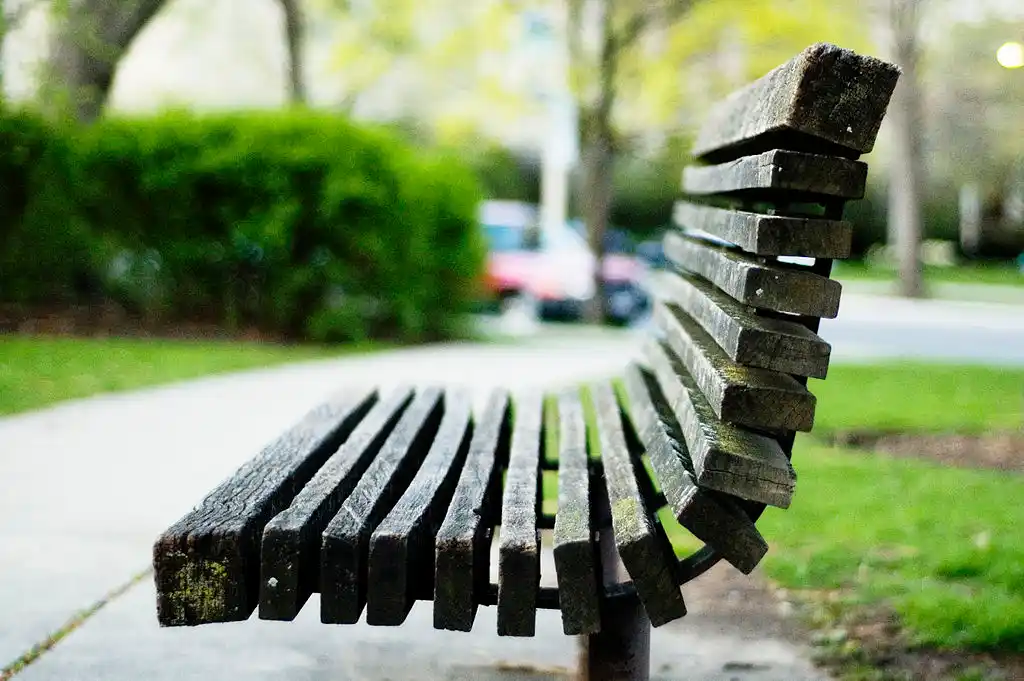 The Arré bench delivers stories that mattress. It hasn't achieved much sofar. But it's getting bedder.