Shraddha Kapoor's limited acting talent is noticeable in every frame of Haseena Parkar, forcing a pertinent question: What exactly is she still doing in Bollywood?
In May this year, Shraddha Kapoor, dropped the greatest line Bollywood and its besotted audience ever had the good fortune of experiencing. As Riya Somani, the braided shaturmurg taking on Arjun Kapoor's sorry ass on half- court, our homegirl hit several slam dunks. But her most sensational bequest at the altar of acting came right before the interval in Half Girlfriend. "Main tumhari girlfriend nahi hoon, par um… I can be your half girlfriend," she tells an action-deprived Arjun Kapoor. Like an exceptionally non-talented (yet professional) star sperm, her face wore only a half-expression of insouciance (almost mirroring the audience's reaction at seeing her onscreen) while uttering the line that I vehemently believed would be the pinnacle of her non-career. There was no way Shraddha Kapoor could possibly dig her own grave any deeper. After all, it takes a special kind of talent to make human cardboard aka Arjun Kapoor not look like the worst part of a film.
But after surviving the cinematic assault called Haseena Parkar, where the actress plays the eponymous Haseena, that lasts 124 minutes, I was proved wrong. As it turns out, Shraddha Kapoor's attempt at "acting" can get more nonsensical than her outing as porcelain doll magnetically attracted to rains in Half Girlfriend.
In the crevices of history, Haseena Parkar, sister of Dawood Ibrahim, India's most wanted man, became an active part of the criminal underworld after her husband's horrific murder by Arun Gawli's gang. Soon enough, she took over his operations in Mumbai while he avoided arrest and settled comfortably in Dubai. Over the course of time, Haseena Parkar, an undereducated housewife, and daughter of a policeman, metamorphosed into Haseena Aapa, a ruthless gangster, who held Mumbai in her fist from her lavish house in Nagpada.
But, in the world of Apoorva Lakhia's Haseena Parkar, its lead actress's version of playing a character spelling terror on Mumbai comes on the back of three moves: lodging a padding of two sets of roshogullas on both sides of her cheeks, walking around the entirety of the film as if she has crippling abdominal pain, and alternating between wailing, and glaring intently at the screen. Staying true to the desperation of actors whose greatest weapon is their surname, Shraddha Kapoor also attempts to impress her naysayers by throwing in an extra set of expression. In a minor unwarranted scene in a majorly unwanted film, her Haseena vigorously trembles like a girl nursing an epileptic attack when her husband touches her on their suhaag raat. She even gets a juvenile song to aid her tenacious depiction of "issko toh mata chad gayi". If anything, this five-minute scene should be a wake-up call for Netflix, and Amazon Prime Video to amp up their efforts because it turned out to be the funniest comedy special I witnessed this year.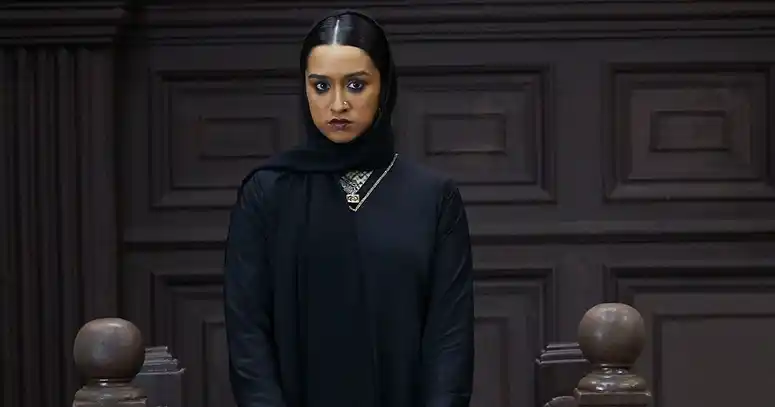 Shraddha Kapoor's face in Haseena Parkar looks as if she has lodged a padding of two sets of roshogullas on both sides of her cheeks.

Image credit: Swiss Entertainment
In her previous outings as a snobbish damsel-in-distress (Half Girlfriend), live-in damsel-in-distress (OK Jaanu), singing damsel-in-distress (Rock On 2), dancing damsel-in-distress (ABCD 2), and her most challenging role in the recent past — dead damsel-in-distress (Ek Villian), Shraddha Kapoor wisely remained within the abysmally limited range of her acting repertoire, but with Haseena Parkar she seems to have vastly overplayed her hand.  Her fair skin is tackily lathered with a yellowish-brown tinge, even as she slurs and scatters her glaring ineptitude in every frame of a film where no one comes any close to looking like the characters they're supposed to be portraying. In fact, her act as Haseena in the film, makes every appearance of Uday Chopra, and Harman Baweja combined, look like a misunderstood masterpiece.
Moreover, Shraddha Kapoor's dismal track record in every role she has undertaken forces a rather pertinent question: What exactly is she still doing in Bollywood? At a time when the Hindi film industry boasts of a sea of talented young actresses with proven acting mettle like Alia Bhatt, Deepika Padukone, Anushka Sharma, and Bhumi Pednekar; what really is her appeal? She doesn't have the emotional range, or relatability to pull off being a romcom lead like Deepika Padukone in Tamasha. She also doesn't possess the grit required to do an Anushka Sharma in NH10, or an Alia Bhatt in Highway. She's also not equipped to play a small-town girl, a requirement that three-film old Bhumi Pednekar has artfully mastered. Moreover, neither does she boast of a screen presence like that of Kangana Ranaut, nor box-office domination like Katrina Kaif, and, yet in this year itself, we've had to endure three big-budget films headlined by her limited acting skills, and box-office incompatibility.
She's essentially Bollywood's Rahul Gandhi, boasting of an existence designed to merely accentuate its sheer pointlessness with every appearance.
Even the aspirational Barbie act targeted largely at the country's testosterone- fuelled Everyman that Shraddha excels at, is getting as stale as the jokes in the Golmaal franchise. She's essentially Bollywood's Rahul Gandhi, boasting of an existence designed to merely accentuate its sheer pointlessness with every appearance. She's also a human "actor" version of the oft-abused elaichi in a biryani, guilty of thunderously bringing down the flawless flavour of anything with its sore presence.
In her next film as lead "actor", Shraddha Kapoor has undertaken the exigent task of ruining Saina Nehwal's reputation in the eyes of over 1.3 billion Indians, as she gears up to prepare playing her reel version on the big screen (by having biryani made by Nehwal's mother) and that's no mean task. It doesn't take a genius to predict the fate of the film. A wise man once said, "Shraddha Kapoor has a rich father so she can take it easy," and I would earnestly ask her to pay heed.  
If her seven-year-old career is any evidence, Shraddha Kapoor is certainly no Haseena.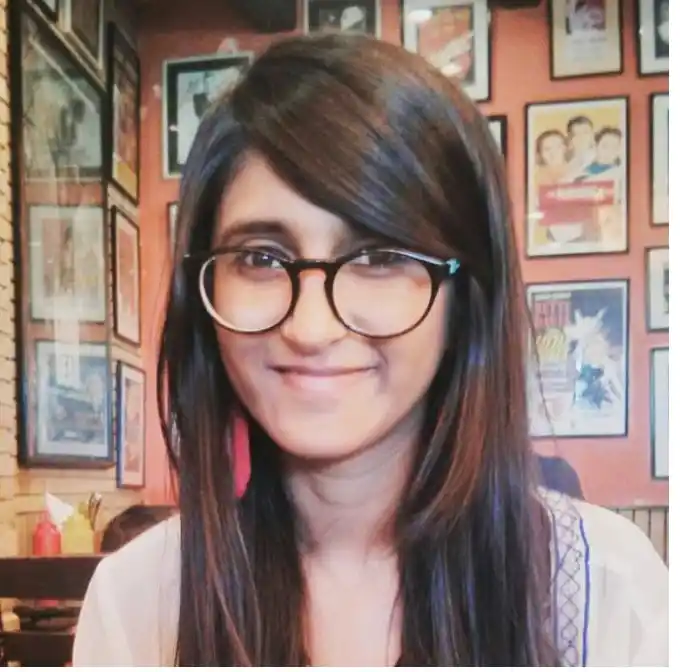 When not obsessing over TV shows, planning unaffordable vacations, or stuffing her face with french fries, Poulomi likes believing that some day her sense of humour will be darker than her under-eye circles.