At this point, Divine, who has fronted crackling music collaborations, founded a band, an independent hip-hop label, a hip-hop fest, and inspired a Bollywood film, has stopped being just a musician. Instead, he is now, a cultural commodity – a gully-bred Indian rap franchise. A new documentary unearths Vivian Fernandes, the man behind Divine.
There's a moment in Gully Life, a new documentary offering an insight into Vivian Fernandes, the rapper behind "Divine", that encapsulates precisely why Fernandes' origin story in the Indian rap scene was sui generis. Near the 30-minute mark, Fernandes sits in the living room of his house next to his mother, Nathaline Fernandes. The camera trains its gaze on them and he reads out the question to her: What's the fondest memory you have of Vivian from when he was a kid? "Salman Khan ko dekhta tha aur shirt nikalta tha (He used to watch Salman Khan and take off his shirt)," she promptly answers before both of them break into peals of laughter. Fernandes acknowledges the memory and nods in approval, "Haan, bahut bada Salman Khan fan tha (Yeah, I was a big Salman Khan fan)." 
In India, Salman Khan fans are the easiest to dissect; they tend to believe in a display of masculinity that mirrors the testosterone-fuelled one championed by the aging superstar himself. In fact, the commercialised Punjabi rap that dominated the mainstream narrative until about a decade ago, arguably catered to these fans: They spoke of cars, girls, and the luxury of being a man's man. If Fernandes had borrowed from these influences when he started out as a musician, it'd be considered natural progression. But as Divine, he built his reputation on emotional vulnerability instead, rapping about the struggles of growing up in a gully and missing his mother. ("Teri maa tere paas mein, aur tu pyaar ki talaash mein" go the lyrics of Farak ) This scene then, is emblematic of just how close Divine was to being yet another Indian rapper blending in a sea of rappers singing – as Zoya Akhtar puts it in the documentary – about "cars, tits, and ass". It's also what shapes our collective sigh of relief at the realisation of how different Divine actually turned out to be.
Directed by Akshat Gupt and produced by Red Bull Media House, the 50-minute documentary takes a bare-boned approach with tracing the almost decade-long evolution – and the roadmap – of Divine and his music. As is natural, and perhaps expected, Gully Life (it was reportedly in production for a year) plays out like a reel of Fernandes' greatest hits, dedicating generous amount of screen-time to the behind-the-scenes look at how Mere Gully Mein was put together and Divine's strength as a live performer. Much of the documentary unfolds as the rapper talks to the camera sitting on a terrace and is interspersed with cameo appearances by his friends, admirers, collaborators and fellow rappers, which include Udyan Sagar (Nucleya), Zoya Akhtar, Ranveer Singh, Phenom, Naezy, music journalist Amit Gurbaxani, DJ and co-director of the Mere Gully Mein video, Joel D'Souza, and briefly, Sajeel Kapoor. 
The maximum creative liberty that Gully Life envisions is an animated re-imagination of the rapper's abusive childhood with his alcoholic father (an anecdote that inspired the plot of Akhtar's Gully Boy) and later, his coming-of-age in the gullies of JB Nagar in Andheri East, where he lived with his maternal grandmother. For the most part, the documentary is unremarkable with its form or structure. Its insistence on playing by the books would have made for a glaring complaint in a lesser film, but in Gully Life, it's but a minor grievance, rescued by possibly, one of the most evocative underdog coming-of-age stories. 
In the last decade, Divine has stopped being just a musician. Instead, he is now, a cultural commodity – a gully-bred Indian rap franchise.
It's impossible to view Fernandes' decision to stray as far away from the predetermined boundaries of "Indian rap" in isolation for it created a domino effect, whose reverberations are felt to this day. It immortalised "gully rap" in the canons of the Indian rap movement, opening the doors to myriad interpretations and deviations of Hindi rap, right from the familiar gangster rap to the curious, rewarding sounds of jazz rap. It also birthed Divine who has after fronting near-flawless collaborations (Jungle Raja with Nucleya and Meri Gully Mein with Naezy and Sez on the beat, for starters), a successful Hindi film (Singh admits how Fernandes would record the rap for him so that he could listen to it before recording it himself), a live band called Gully Gang, a hip-hop festival called Gully Fest, and an independent hip-hop record label called Gully Gang Entertainment, has stopped being just a musician. Instead, he is now, a cultural commodity – a gully-bred Indian rap franchise. 
It's the unbelievability of this distinct standing that Gully Life mines to its advantage, needling the curiosity of fans to not just observe "India's favourite rapper" from a distance, but also to understand his journey like a friend with an all-access backstage pass. All art that we tend to obsess over is automatically presumed to hide autobiographical leanings of its artists, whether it is the cinematic apology of an absent partner in Spike Jonze's Her or the heart-rending backstory of Chris Martin writing "Fix You" to comfort Gwyneth Paltrow. As an audience, half of the pleasure remains in seeking out the privacy of these memories that are packaged for public consumption and flit between the boundaries of reality and fiction.
In the case of a music genre like hip-hop that thrives – and is enriched – solely by the inimitability of an artist's voice, that temptation to have a peek into his life, is undoubtedly heightened. Gully Life's strength lies in the fact that it is aware of that. Fernandes is never not watchable during the runtime of the documentary, which spends a fair amount of time in letting Divine's collaborators tell us what we already know: The Indian rap movement owes Divine far more than what he owes it (Naezy fan-boying over Divine's use of pincodes in his rap, is a sweet touch). But the uneven Gully Life is at its most enthralling when it allows the affable Fernandes to freely inject his carefree, grounded personality into its screen-time, without hurrying him up. The documentary opens with a lovely scene set in the rapper's neighbourhood barber shop, where he introduces his friends to the camera in his trademark ad-lib style. The sequences with his mother (she makes her camera debut with Gully Life), who is an evident inspiration in his career, sprinkle a brand of emotional honesty in the narrative that elevates both Divine, as an artist and as art. 
Over the years, on more than one occasion, Fernandes has spoken about the effect of growing up without his mother (she worked abroad to fend for the family for over 13 years and has been back only for two years), but Gully Life does something crucial: It offers context to his longing, making sure the information is not reduced to mere trivia. There's a particularly touching sequence where Fernandes and his mother both recount the story of how he sent her a flight ticket back home one fine day, without any warning. While Fernandes has always maintained that his first to-do-list after tasting success was always "to get her back home", his mother validates it by revealing that her son has ensured that she went from being someone who worked at the house of a princess abroad to being someone who is treated like a princess at home. 
Yet, the biggest achievement of Gully Life, is how it uses Divine to break the myth that artists are born as artists. By all accounts, Fernandes wasn't born a rapper; he stumbled into it. The documentary underlining the perseverance and dedication that drived Fernandes along with his talent and luck, shines the brightest. It doesn't just manage to humanise Divine, but also refuses to romanticise artists. In his own words in the documentary, the rapper reveals how he was the "worst rapper" in the crew of Mumbai's Finest, reasons why he pivoted to rapping in Hindi from English, the shortcuts he employed to become better at rapping, and his decision to depend on live performances to build his fan base. In doing so, Gully Life unearths a striking portrait of Fernandes as a gully boy who has still not stopped perfecting his inner artist, even when he became Divine. Even though, Gully Life rarely scratches beyond the surface, it's the little details like this that feels like both, a fitting tribute for fans, and a worthy introduction for beginners. 
Gully Life is streaming on DIVINE's YouTube channel.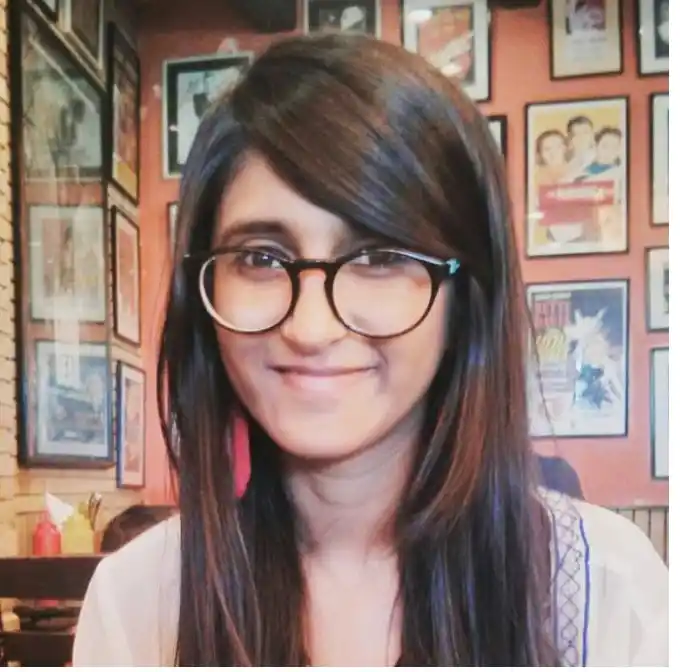 When not obsessing over TV shows, planning unaffordable vacations, or stuffing her face with french fries, Poulomi likes believing that some day her sense of humour will be darker than her under-eye circles.