Aa Gaya Hero is a two-hour-long trip back to Govinda's favourite destination: The 1990s, when we couldn't tell the difference between camp and humour.
When I was 12, I came down with a terrible bout of chicken pox. Besides being in a lot of pain, I was also extremely bummed about missing the school picnic, an event I looked forward to with as much enthusiasm as the team of La La Land at the Oscars this year. Confined to the four walls of my room, I took to spending my time in bed watching Bollywood comedies in order to feel better about my predicament.
It was during that period that I entered the club of Govinda Worship (Unconditional). I laughed until my stomach hurt while watching Saajan Chale Sasural, memorised the lyrics to "Tujhko Mirchi Lagi Toh…" from Coolie No 1, tried imitating his trademark pelvic thrusts (in vain) and begged my parents to buy me a pair of orange pants.
Through those 22 days, Govinda's brand of slapstick comedy was my staple diet. His films made me laugh and helped me overlook the scabs on my arms. Even later, I would be screaming my love for him to anyone and everyone willing to listen. But by the time I entered college, I had unknowingly started the process of distancing myself from the films of the man I once adored.
Apart from finding the objectification of women in his films problematic, I also started getting tired of the OTT acting. The clothes that I thought were really cool at 12, began to appear tacky to me and his crass humour which earlier made me guffaw suddenly wasn't funny anymore. From devouring Govinda movies like they were my favourite snack, I found myself struggling to take more than five minutes of his films seriously. Sure, now and then I'd hum "What is mobile number?" or shake a leg to one of his songs at a party, but one thing was certain: I had irrevocably and completely moved on.
Just like Bollywood.
In Saif Ali Khan's 2014 comedy, Happy Ending, Govinda played Armaan, a former superstar stubbornly clinging to the days of his glorious past. As I sat through Govinda's latest comeback vehicle, Aa Gaya Hero, I realised the actor had become a real-life parody of his own character Armaan.
As I watched, I felt an immense sadness, not only for my former idol, but also for that 12-year-old girl who wanted orange pants
Aa Gaya Hero – in which the actor shares the credit for story, dialogue, screenplay, lyrics, and production – is essentially a two-hour-long time-travel trip back to Govinda's favourite destination: the 1990s. Back to when Govinda became one of Bollywood's biggest stars, riding on the familiar trope of a North Indian simpleton with a heart of gold. A time when his mastery of both comic-timing and funky dance moves ensured he became the very definition of "desi".
In the film, the actor plays ACP Ravindra Verma, a fearlessly honest cop chasing a terrorist, who is only identifiable by his weird laugh. It is evident from the get-go that Govinda is desperate to relive his days as Bollywood's Hero No 1: He indulges in the overt objectification of women, performs stunts that completely ignore physics, unnecessarily breaks into dance sequences in garish costume, and delivers cringe-worthy dialogues like "Naam puchhne se pehle diaper toh pehen le. Saaf kya tera baap karega?"
As I watched, I felt an immense sadness, not only for my former idol, but also for that 12-year-old girl who wanted orange pants. The world had changed, her hero was gone, and in his place was a man who hadn't gotten the memo. A man who believes that Bollywood should emulate the Southern film industry, which knows "how to create heroes and maintain them" (as if great acting just happens magically without any effort involved).
Because in Govinda's world, he is still worthy of being the leading man. The fact that audiences have matured and long replaced his brand of mindless ridiculousness with intelligent comedy, is just a minor inconvenience to his obsession. Gone are the days when we couldn't tell camp and humour apart, because camp was all we had. Today, catering to people like us is an inevitable part of consolidating one's place as a leading star in Bollywood. But people like us now roll our eyes at Adam Sandler and Ben Stiller – what hope does Govinda have?
All three of his comeback attempts look nothing more than an overgrown man, throwing a tantrum, adamantly yelling "Meri marzi" to a world that now favours Khosla Ka Ghosla over Coolie No 1. In a way, Govinda is like that ex who still thinks that he's the one for you even though you've graduated to woke AF baes. You may have shared a great time with him, but deep down, you always knew that it was never going to last.
Twelve-year-old me would have been immensely disappointed with my current indifference toward Govinda. I wish I could tell her that some actors are meant to exist only in our memories – and the occasional rerun on the telly.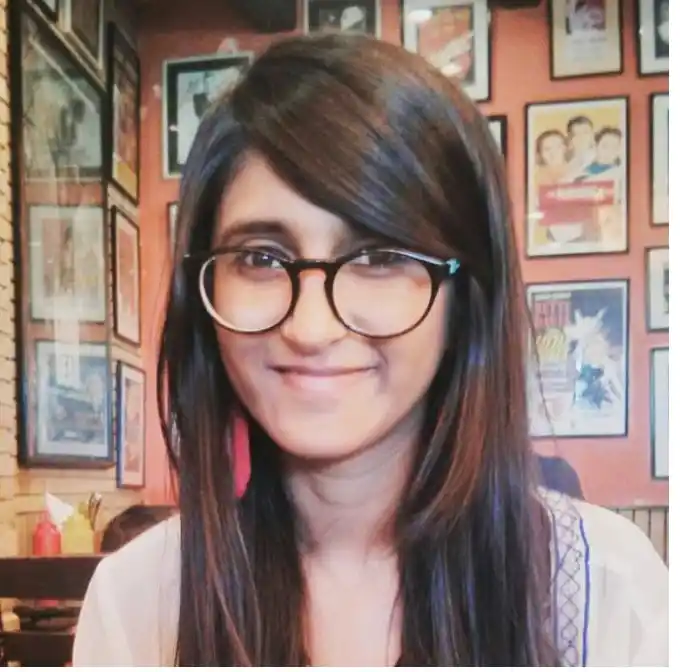 When not obsessing over TV shows, planning unaffordable vacations, or stuffing her face with french fries, Poulomi likes believing that some day her sense of humour will be darker than her under-eye circles.