Fukrey Returns comes with the same characters as the first film. The second installment in the franchise, sadly, is not fit for everyone's palate.
Back in 2013, there was a moment in Fukrey when "Ambarsariya" began to play and every red-blooded, East Delhi boy in the theatre was transported back to the good ol' days when they'd play James Blunt on loop while staring at the girl in the neighbour's window and chomping down momos mumbling "you're beautiful". That song was how people fell in love in Jamna Paar.
Jamna Paar, the constituency that lies East of Delhi, had until then, always been an embarrassment when it came to being represented in pop culture. Numerous Delhi films before this one cracked jokes like the one in Rockstar which went "Pagal hai ya Jamna Paar se aaya hai?" It was only films like Titli and Fukrey that embraced the darky, cryptic world of East Delhi; but only Fukrey managed to bridge the gap between the well-rooted colloquial and the generic expectations of a Bollywood multi-starrer, through its sense of humour and localised dialogue. For instance, in the film, bathroom slippers are called "tauliye wali chappal". It's a description that only Jamna Paar peeps got. Bholi Punjaban, the druglord played by the enigmatic Richa Chadda, and Choocha, the Jamna Paar version of the village idiot, are only two examples of the pitch-perfect characters who stole the show and make Fukrey a cult of sorts.
And then came the sequel.
Bombay cinema's obsession with sequels parallels a Dilliwalla's obsession with dahi-bhalla. If the tingling juices and spices hit home in the first morsel, we might as well go ahead and eat a couple more plates, even if they come with a guaranteed bout of diarrhoea. Our sequels (Don 2, Dabangg 2, and Singham 2, for example) often take it upon themselves to either outdo the earlier film or continue harking on the same notes canonised by their predecessor; pumping money into the sets and characters as if that's all it takes for a sequel to work.
Bombay cinema's obsession with sequels parallels a Dilliwalla's obsession with dahi-bhalla.
Fukrey Returns comes with the same characters, but they have clearly lost the plot in a film where numerous chase sequences, conspiracies, and CGI tigers are embroiled in a khichdi that's not for everyone's palette. The plot moves swiftly, but conflicts that arise are callously swept under the carpet, just like the Madhya Pradesh government did with the Vyapam scam.  The only redeeming quality about this sequel is Varun Sharma (Choocha) and Pankaj Tripathi's comic timing. Their eccentricities have gone up manifold and some scenes are genuinely funny, but sadly it's like watching Fukrey on steroids.
Yet there is an edge of grace just when you begin to feel like all is lost. Bholi comes to the rescue. Her character is much more layered and gullible than before, as she is constantly under pressure from a corrupt politician who bails her out on a set of prerequisite conditions. The enormity of Bholi's presence works as the perfect catalyst for Choocha and Pandit Ji to shine. Her brevity and wit, as soon as she dons jhatak leopard prints, pits her against the sheer stupidity of Choocha, who by now has fallen even more head over heels for her.
Richa Chadha does a fantastic job in playing a symbol of brute feminine aggression. In the past, female villains were supposed to embody an outright masculine persona riddled with boots, belts, and "manly dialoguebaazi". Bholi Punjaban is breaking away from this stereotype as she carves a niche of her own with her badass body language and unapologetic flair for insults. Her two Kenyan henchmen bear the brunt of most of her temper issues when she's not on Choocha's case for constantly falling in love with her over any pretext whatsoever. The film starts with Bholi cleaning toilets in Tihar jail while her henchmen serve langars at gurudwaras, but Bholi is the only character that goes through numerous stages of deceit, betrayal, and pure bad luck to have a change of heart toward the end of the film. To put it simply, Bholi is the character that ties the film and its dozens of characters together.
I cannot fault Choocha for romanticising Bholi's anger and manifesting the same as an attraction. I met Richa for a shoot recently and was unpardonably late. She gave me the Bholi treatment as she blasted me left right and centre; but the little Choocha inside me couldn't help but smile internally and be all mushy as I apologised. "Ambarsariya" played in my head as everything went mute and I was back to being a Jamna Paar boy again.
But save for the presence of Bholi Punjaban and the nostalgia of a Jamna Paar boy, there is nothing else is worth redeeming in this otherwise gross mistake of a sequel. I wish the characters, charismatic as they are, could have found a plot that had a lot more meat and less bony edges.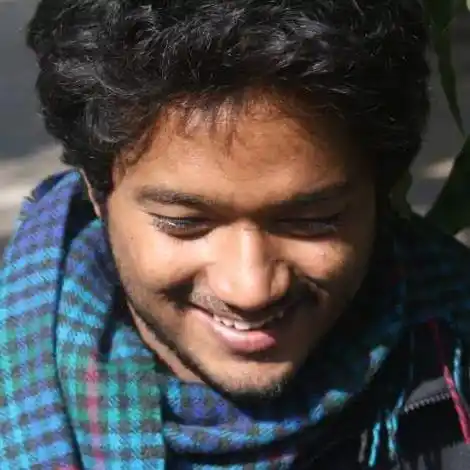 Anahad is the fourth most recognisable Odia after Biswa, Biswapati and Satapathy. He sold his kidney to get into college and every word you read gives him a grain of rice. Be Kind.