In the last few months, Malegaon has found itself splattered across headlines, thanks to Sadhvi Pragya Singh Thakur's win in the elections. But in the outrage over Thakur's win, there's one aspect of the town that remains in danger of being forgotten – the ability to churn out entertaining spoofs like Supermen of Malegaon.
In Faiza Khan's charming little documentary, Supermen of Malegaon, much before we are introduced to the supermen, we are given a glimpse of Malegaon, a densely populated town in Maharashtra, fraught with communal tension and poverty. Here, the clatter of cloth mills account for a major part of people's daily life; the rest is dedicated to the town's local obsession – films. The world however, has a different picture of Malegaon, one that dates back to 2006 when the town was terrorised by three bomb blasts that killed eight and injured 80. In the last few months, Malegaon has once again found itself splattered across innumerable headlines when Sadhvi Pragya Thakur, the prime accused in the blasts, ran a successful election campaign for a Lok Sabha seat.
It is no doubt a travesty of justice and democracy. But in the outrage for Thakur's win, there's one aspect of the town that remains in danger of being forgotten – the ability to churn out a panoply of spoofs on mainstream Bollywood fare. Malegaon ke Sholay and Malegaon ke Karan Arjun are hall-of-famers. It's a shame that most of these "Mollywood" outings don't possess the clout that entails them seamlessly seeping into popular culture, even though they've managed to capture the frenzy of its residents. It's probably what makes this a fitting time to give Supermen of Malegaon your attention.
Originally made as a documentary for a foreign TV channel, Supermen of Malegaon was never supposed to be released as a film. Shot over seven months in 2008, Khan's film depicts the production of one such unique Mollywood spinoff that attempted to remake a Hollywood superhero classic – Superman. Supermen of Malegaon follows Nasir, the local resident film-buff, as he embarks on his most ambitious passion project: directing an entertainer drenched in the milieu of Malegaon armed with a low-tech video camera and a tripod stand. The film lets us, the audience, watch Nasir's process unravel, much like a bonus "behind the scenes" feature in the DVD release of a summer blockbuster.
Malegaon's Superman isn't bulked up like Henry Cavill or even remotely close in physique as any of the iterations we have seen in superhero films till date. Instead, he is almost sickly thin and wears his red boxer shorts – not underwear – outside his shiny blue suit. In his version, Nasir wants to "Indianise" the beloved superhero by giving him a chronic illness, an outcome of the incessant pollution in our skies. Nasir isn't very off-mark: If Superman were to frequently fly over Delhi, dizziness and asthma would be on his medical chart. Even in our suspension of disbelief, we recognise the possibility of such a situation and Nasir, understandably, wants to mine this familiarity for comedy.
Much of the charm of Supermen of Malegaon however, is its moments of unintentional comedy: Nasir's Superman "flies" by hanging precariously from a luggage cart that is moved by a group of volunteers. A similar cart and even a bicycle is often used to dolly and zoom the camera, either into the villains' blue eyes or Superman's determined face. There are green screens galore in the film and most of it is comically used to insert footage of the flying Superman into specific street views of Malegaon.
Released back in 2012, Superman of Malegaon has since remained a underwatched gem, with a loyal cult following.
It's the kind of filmmaking that employs textbook jugaad: Giant fans are replaced by a horde of people fanning Superman's cape with floppy pieces of cardboard and actors are casually hoisted on poles like barbecue items, instead of high-tension cables. The outcome is a goofy and glorious version of a Marvel movie – that is if the Marvel franchise was shot with non-actors under a budget of $1,000 in a second-tier Indian town. In tune with Indian sensibilities, Nasir's Superman film is even family-friendly: The plot sees Superman stopping a school bus (and then promptly falling into a gutter), saving a damsel in distress, and finally dancing with her amidst endless sunflowers.
Between all this revelry and creative enterprising that defines Supermen of Malegaon, Khan often cuts to shots of the city. Sometimes these shots involve people from the movie-within-the-movie describing their lives and dreams. For instance, Superman Shafique idolises Amitabh Bachchan and was unable to sleep for an entire night when he bagged the coveted role of a superhero. Nasir is a pragmatist who is aware that making movies aren't a viable business but still spends his hard-earned money making movies anyway. In any other film, these people would be heightened colourful characters, mined for punchlines perhaps. But in this docu-film, they are simply people – the Supermen of Malegaon who band together and give the town an identity different from the hardships that make up so much of the city's fabric. Supermen of Malegaon is then, as much about the supermen of the city as it is about the singular superhero: the town's ethos.
Released back in 2012, Superman of Malegaon has since remained a underwatched gem, with a loyal cult following. Amid the deluge of heated discussions around the artistic merit of films, the idea that cinema can provide an often raw and essential sense of escapism is often overlooked. Yes, films are mandated to be a reflection of society, ask questions, and provide answers. But films can also act as balm; an espresso shot of emotion. And Supermen of Malegaon is a glorious demonstration of that.
In the film, a resident of Malegaon echoes this same sentiment and quips, "After working for hours in the mill everyday, the man sees himself on-screen and convinces himself that whatever he lacks in life he can at least see it in these pictures." In a town rife with communal tension and burdened by the effects of an inconsistent economy, cinema has made itself an integral fixture of society. To see this magical effect in action is a strangely uplifting experience, inspiring even. Consider spending an hour on YouTube to watch Supermen of Malegaon. It will make you less angry and even the slightest bit hopeful – a feeling that is no mean feat in this day and age.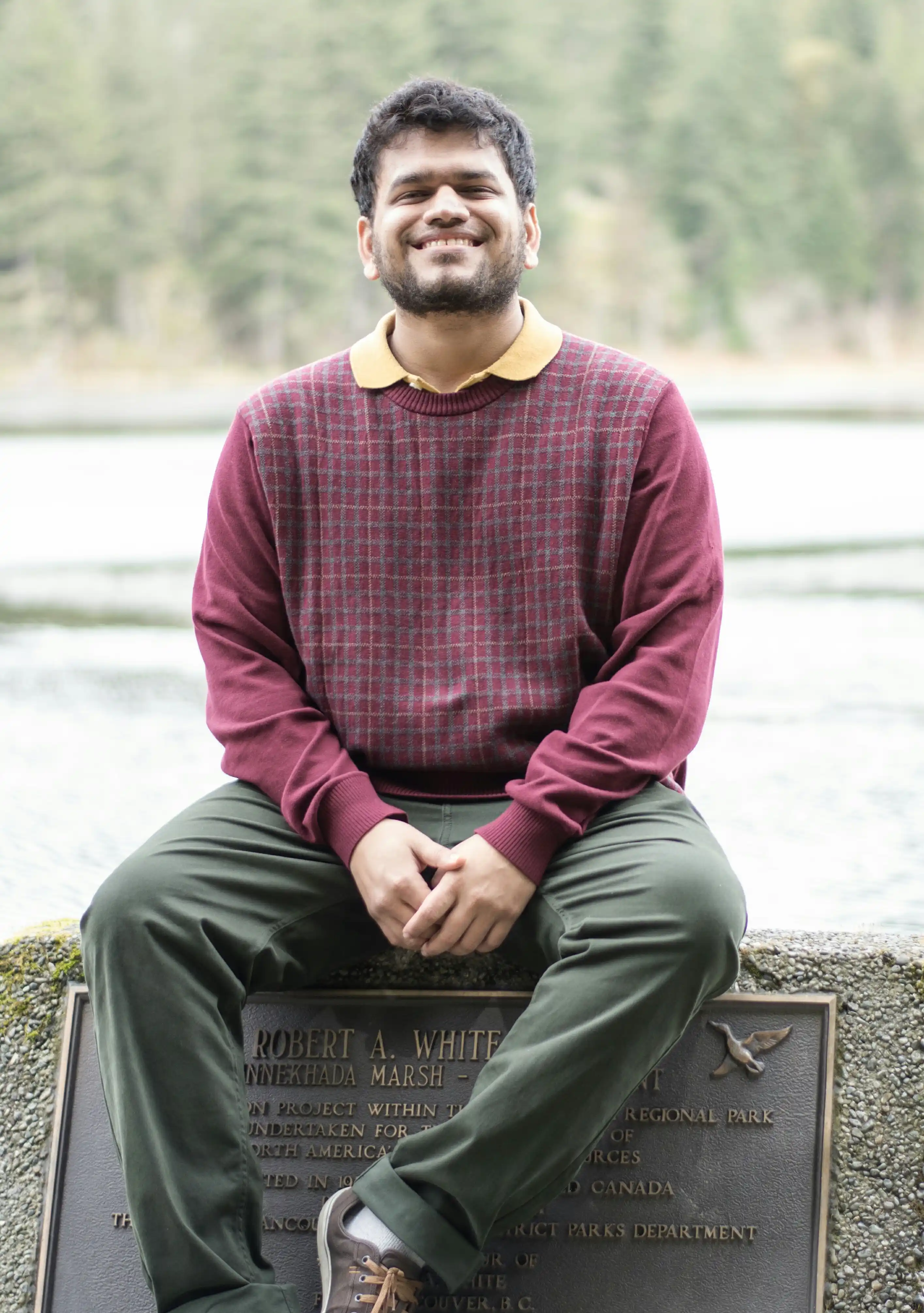 When Ronak is not busy being a part-time PhD student and a full time nerd, he dreams about one of three things - becoming the Indian Bill Nye, dunking a basketball like Lebron James, or getting devoured by a velociraptor.