Three days after Devi, the short film starring a fabulous ensemble cast including Kajol, Neha Dhupia, Shruti Hassan, and Neena Kulkarni was released on YouTube, it has amassed over 5.7 million views. The film takes a brutally honest and direct look at sexual abuse and violence in India in heartbreaking detail.
If you're a habitual visitor of Indian YouTube's "trending" section, you'll probably be aware that in between new Yo Yo Honey Singh songs and movie trailers featuring Arjun Kapoor, there isn't often much room for independent films with unsparing social messages.
A new short film released this week, Devi, is proving to be somewhat of an exception to that rule. Featuring a cast of familiar faces — Kajol, Neha Dhupia, Shruti Hassan, and Neena Kulkarni, to name a few — the 13-minute film by first time director Priyanka Banerjee, has not only managed to break into YouTube India's top 10 trending videos, but is also being hailed by a few reviewers as the "finest piece of cinema you'll watch today".
In the first scene of this film, we see these familiar faces holed up in a room — a couple of them are watching television, a few are playing cards, one is studiously pouring over a textbook. The reason this diverse ensemble of women has been cast together, and placed in this room, soon becomes apparent, as the film goes on to take a brutally honest and direct look at sexual abuse and violence in our country in heartbreaking detail, and comments on the apathy and inaction that follows every case that is actually reported. It's a bitter pill to swallow, but one that our country never seems to be able to digest.
Three days after the film was uploaded to YouTube, it had amassed over 5.7 million views. It also seems to have successfully reignited a much-needed conversation about the number of rape cases that slide through the cracks, as well as the ones that make all the headlines for weeks but very soon fade from collective memory. Given this strong message, it's only natural that more than a few viewers were left overwhelmed:
Instant tears. Goosebumps. Heartbreaking. The end put me in vacuum I can't even. https://t.co/3PvhwrvLGa #Devi #PriyankaBanerjee ❤️

— Aboli (@AboliPohekar) March 4, 2020
#Devi makes you question everything you are working towards. It will leave you with tears and anger.
We might call ourselves strong and independent women but end of the day we are just as helpless and scared. In which direction is the country progressing? https://t.co/4jkX1q3U52

— Parangama (@Parangama_S) March 2, 2020
The film was also praised for the performances of its star cast, as well as the writing and the direction, which clearly were able to strike a chord:
#Devi
When a 'short' film, makes an impact that is going to last 'long'. A harsh and painful reality depicted in a very well written and directed film. This 13-minute film has delivered what a 2-hour movie might not able to. @LargeShortFilms, outstanding!https://t.co/or0dB8Ndaz

— Sana Snap (ثناء اللہ) (@sanaullahalam11) March 4, 2020
Watched #Devi on @LargeShortFilms today. I won't lie, I teared up. What a beautiful film 🙂

— Sulagna Chatterjee (@BeingChatterjee) March 2, 2020
No film is without its fair share of criticism, however, and in this case, one particular claim stands out from the crowd. Several film buffs seem to have noticed striking resemblances between the plot of Devi, and another short film released earlier in 2018, called Four. Among those who called Devi out for plagiarism, was the writer and director of Four, himself, who wrote: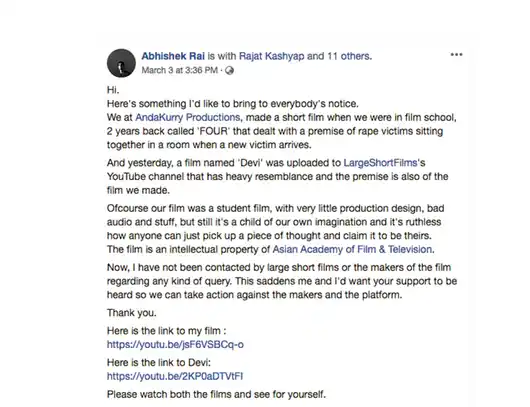 @LargeShortFilms @ElectricApplesE #PriyankaBanerjee
So I found here striking similarities of premise and basic story of #Devi to my film #FOUR. I'd really like have an explanation from the makers. https://t.co/Oz0ncuDVCE

— Abhishek Rai (@knowabhishekrai) March 3, 2020
And, it's indeed true that both films share the same premise — and share a nearly identical ending — even if there are a few minor differences (while Four is based on real women, the characters in the higher-budget film, Devi, are more for representational purposes). Either way, we'll leave it to you to decide that for yourself. You can watch both the films here, and here.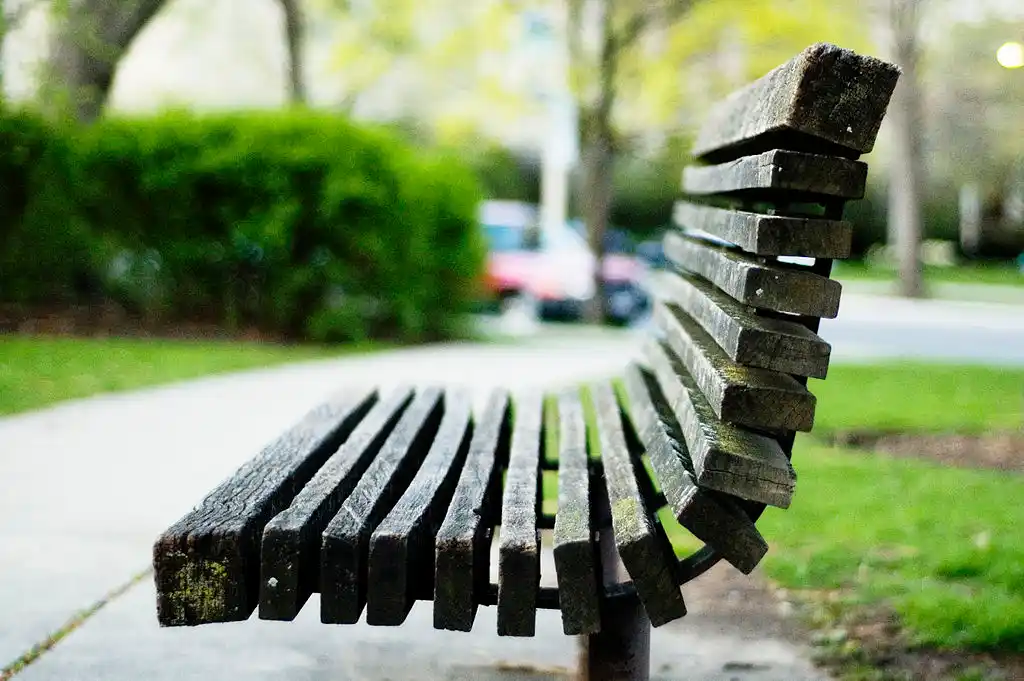 The Arré bench delivers stories that mattress. It hasn't achieved much sofar. But it's getting bedder.