Diljit Dosanjh is an unlikely hero for Bollywood. I can't remember the last time someone with such son-of-the-soil appeal made it as a leading man in a mainstream film.
There is a moment in Diljit Dosanjh's interview with Anupama Chopra in 2016, prior to the release of Udta Punjab, when he looks at the mug in his hand, suddenly conscious of the black coffee he – a man from a small Punjab kalan – is drinking. He punctuates the chat, where he speaks almost entirely in Punjabi, with the customary Sikh uttering, "Waheguru ji da khalsa, Waheguru ji di fateh", almost as if to keep reminding himself of how much distance he has struck. The coffee is the ultimate signifier of Bollywood refinement and he can't seem to believe he has a legitimate shot at it.
The sense you get from Dosanjh is that he is abashed not by his language. But he is abashed by his station. At the Actors Roundtable with Amitabh Bachchan, Ranbir Kapoor, Sushant Singh Rajput, and his Udta Punjab co-star Shahid Kapoor, Dosanjh behaves like a Victorian child, seen but not heard until he is spoken to; at one point, he has to ask who Tom Hanks is.
There's something curious about Dosanjh's unassuming disposition. It is not merely uncharacteristic: His grounding is in the brash badlands of Punjabi pop with canny partnerships with Yo Yo Honey Singh and Badshah. Together, their songs verge into the holy trifecta of guns, girls, and glory. It is genuinely flummoxing, considering he's earned the moniker of Shah Rukh Khan of Punjab, long before he made his award-winning Bollywood debut as a corrupt Punjab Police cop in Udta Punjab. He had buttressed his superstar status playing the same role in the comic Jatt and Juliet franchise and in 2016, he cemented his position as Punjab's most bankable star with two stellar hits: Ambarsariya and Sardaar Ji 2, which broke the record of the highest-grossing Punjabi film held by the prequel Sardaar Ji.
Then, Dosanjh played the titular character and Anushka Sharma's romantic interest in Phillauri, directed by Anshai Lal. Even though he played a folk singer, a skin he can easily wear, by all standards he is an atypical and unlikely hero for Bollywood. Not because he is turbaned, which automatically distinguishes him physically in an industry where all male bodies bear the same flattening mark of Gold's Gym Lokhandwala, but because I can't remember the last time someone with such son-of-the-soil appeal really made it as a leading man in a mainstream Bollywood film.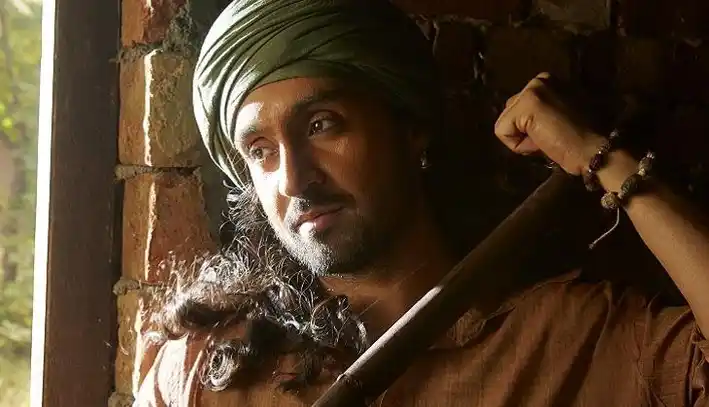 Dosanjh is an authentic whiff of the speckled mustard field in the Kapoor-Dhawan-Roshan-Malhotra quadrant of Juhu-Greater Kailash last names.

Fox Star Studios
To me, Dosanjh's real-life personality appears to be an extension of the Urban Pendu brand he started. Pendu is a mildly pejorative term indicating a person from the interiors of Punjab, the "pind", possibly of farming stock, who is unschooled in the sophistications of the city. The Punjabi pop-rap industry, however, has inverted that trope entirely. In the "sector sataarahs" of this "international village", the pendu is imbued with so much swag, masculine aggression, and a dash of misogyny, as to become a coveted figure.
Dosanjh plays the urban pendu with terrifying felicity, where he exploits the Jat farmer aesthetic of trailing turban, chequered tehmat, and white sneakers to tremendous effect. I recall that I stopped breathing in an early slo-mo sequence in the film when he ambles over – shirtless – to bathe at a tubewell after a hard day's labour. I wasn't the only breathless woman in the hall though; all around me I could see women clutching the arm-rests of their seats, letting out delighted low whistles.
This really must be a first for a turbaned hero. The emotions that Sikh men on screen are vehicles for, fall into another troika: They are meant to inspire derision, pathos, or valour. From the navarasas, they've only ever been deployed for hasya, karuna, or veera. When has a Sikh man in mainstream Hindi cinema been considered an object of desire? When has his body been sexualised? When has he elicited shringara or adbhuta or shanta rasa?
The only exceptions to this blanket rule were 2009's Rocket Singh: Salesman of the Year and the little-known Vijeta from 1982 (Gadar does not count). Both the films focused on the coming-of-age of Sikh protagonists, but their religion was incidental to the narrative. Yet, neither of these protagonists was played by a Sikh actor. Dosanjh just might be able to bridge that gap.
Dosanjh is an authentic whiff of the speckled mustard field in the Kapoor-Dhawan-Roshan-Malhotra quadrant of Juhu-Greater Kailash last names. He is unable to converse in English in the midst of relentlessly cool, butter-wouldn't-melt-in-their-mouths confidence exuded by his peers. Where the Juhu boys represent aspiration for the middle- and lower-middle-classes, Dosanjh is the realisation of those ambitions. One of us, among the rest of them, just like SRK before him.
Courtesy: Sony Pictures Networks Productions/Youtube
You see the same small-town boy bewildered by his unforeseen fame in the wild city across his social media platforms. Dosanjh's Snapchat stories – whether they are in Paris or Canada or Mumbai – are imprinted with this same wide-eyed wonder that you see in his interviews. (One I remember in particular was in a plush hotel room that overlooked the Notre Dame but failed to stock toothpaste.) You see it in his compulsive retweeting and reposting of earnest but off-key fan videos of children singing his songs or the hand-drawn pencil-colour portraits that they send him. You see his complete ignorance of his own celebrity in his tedious comments on Kylie Jenner and Gal Gadot's Instagram pictures.
Dosanjh comes across as a man who is acutely aware that his Bollywood run might be a fleeting blip. No matter how famous he becomes in Punjab, on the shores of diasporic Canada, and maybe even the clubs of Mumbai, breaching the gates of Bollywood is tough work. If his surmise is correct, his Bollywood streak will likely be restricted to minority characters in mainstream films and he might remain the gauche, self-conscious – but very endearing – outlier.
And that is, really, Bollywood's loss. As for his breathless female fan base (of which I am a proud card-carrying member), we will flock to any film, irrespective of language to see him bathe shirtless.
And boy, will we whistle.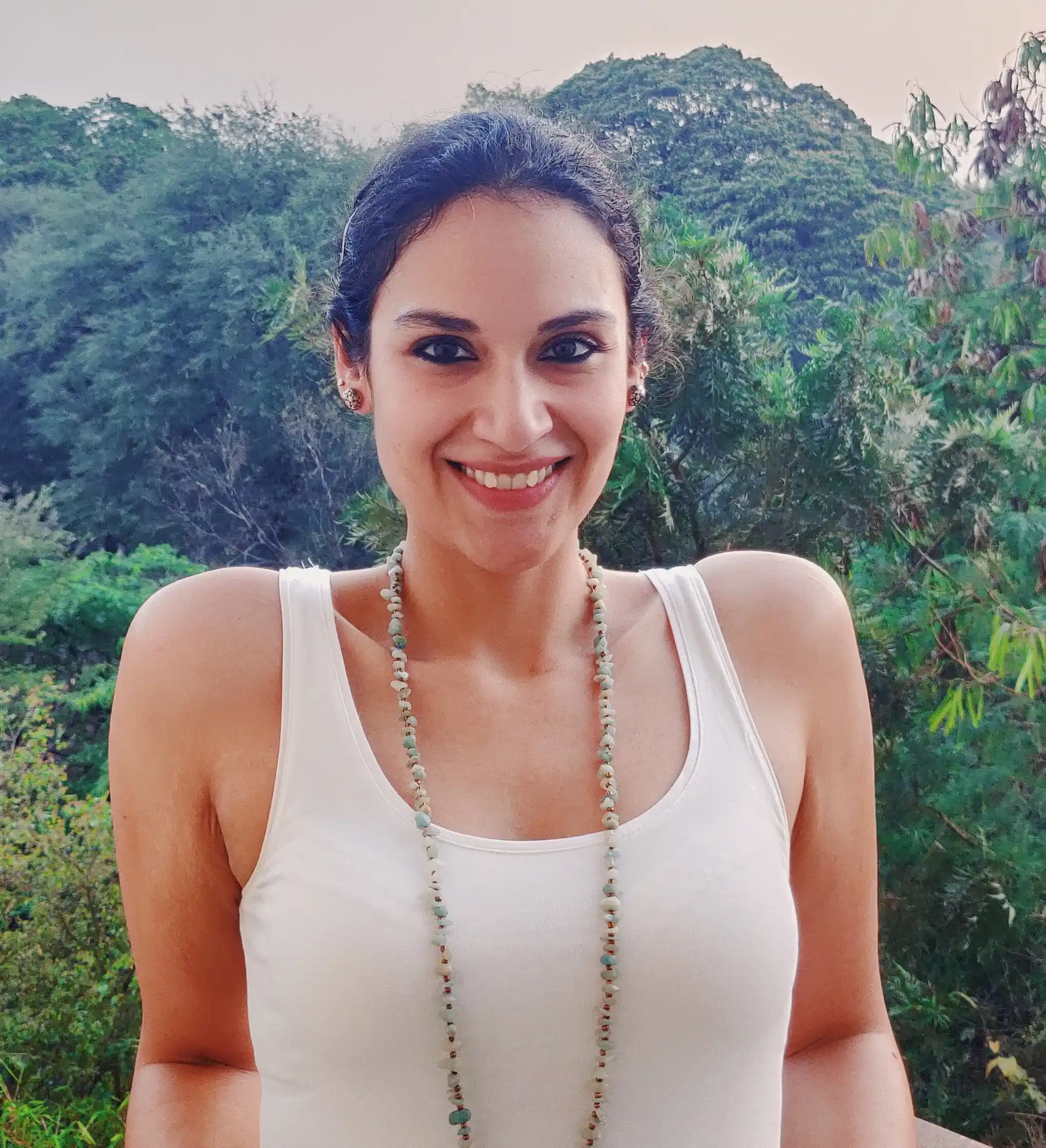 Karanjeet Kaur likes Mughal miniatures, mountains, moot points, and alliteration. She is the Creative Editor at Arré and tweets as @kaju_katri.