After hugging lustfully in front of the audience in 1997, Rahul and Pooja got hitched. But it's not easy to live with a man who uses Coke as mouthwash and a woman who records all her feelings on audio cassettes.
In 1997, Yash Raj Films gave us a romantic musical that can easily be mistaken for a three-and-a-half hour ad film for Shiamak Davar's dance classes. Dil To Pagal Hai, is a film that worked hard to convince us that there is only one person for each one of us ("Kahin na kahin, koi na koi mere liye banaya gaya ha") – a myth that Tinder has since then shot to hell.
The story is about Rahul (Shah Rukh Khan), an overtly eccentric playwright, and Pooja (Madhuri Dixit), an overtly vela dancer, have no qualms in leading on and then savagely squashing the feelings of Nisha and Ajay, played ironically by a Kapoor and a Khiladi, only to lustily embrace in front of a packed stadium as a final "fuck you" to the two. While Nisha prompty took another KLM flight to God knows where, Ajay, we hear, is still walking around with his heart-shaped stuffed toy and offering it to every Pooja that ever walked the earth. Last heard, after returning to London, he quit his job and took up a career in stand-up comedy. Turns out, it was his true calling. His legendary stand-up specials include, "Editor of the year", "Swachh Bharat Khiladi", and most recently "Dua, humein yaad matt rakhna".
And what of the golden couple themselves? We got in touch with our trusted Bollywood marriage counsellor, and to our delight, he agreed to spill the beans on Rahul and Pooja's post-marital secrets.
So tell us, doc, how did things pan out for Rahul and Pooja post DTPH?
Things were pretty standard. Since it was 1997 and pre-marital sex was unheard of, Rahul and Pooja's wedding date was set immediately after their concert canoodling was witnessed by thousands of strangers. The "log kya kahenge" vibe was stronger in those days. Their wedding itself was spectacular and set a benchmark for all snooty weddings that followed. It was the first wedding to incorporate e-vites and drone shots of the dulhan's Manish Malhotra lehenga into a marriage video. Rahul, out of habit, even asked his future in-laws how much he would be paid to dance at his own sangeet. "Daam toh suna hi hoga," he asked nonchalantly. Karan Johar, Yash Chopra, and Tuffy, the famous dog from Hum Aapke Hain Koun..! were all present to give the couple their blessings.
We got in touch with our trusted Bollywood marriage counsellor, and he agreed to spill the beans on Rahul and Pooja's post-marital secrets.
That sounds magical! So all's been good?
Not really. In the first couple of weeks itself, Pooja realised that she knew nothing about Rahul apart from the fact that he is obsessed with Maya, does not brush but instead uses Coke as mouthwash, and considers cake as an acceptable substitute for dinner. Not to mention, finances were pretty rough for the newly-weds. The salary for a playwright in 1997 was akin to the value of old 500-rupee note in 2017, and Pooja didn't have any job qualifications except breaking out into dance at the sound of music. They began fighting a lot until they landed up where every Bollywood couple has always landed up – at my doorstep.
How were things in their marriage when they first came to see you?
They had both begun seeing each other differently post-marriage. "I should have seen the red flags, doc," Pooja cried. What kind of a self-absorbed wank uses his best man's speech to profess his feelings to the girl he wants to bang? "What a tharki," she said. Pooja also expressed disdain at Rahul's career prospects. As is the case with most playwrights, he used to spend his days aimlessly sipping chai at Prithvi Theatre's canteen and staring at a blank notebook. Rahul also mocked Pooja for using audio cassettes to communicate. "Who are you? Dora, The Explorer? Just use FaceTime like a normal person," he'd say sniggeringly, much to her chagrin.
Oh my! Did Rahul's career as a director never pick up?
It took a few years but eventually started looking up. But this was only after he finally decided to sell out and ventured into directing TV shows. Rahul's directing style was initially described as, "What the fuck does he mean by the character is imaginary?" and "Can someone tell him that direction entails more than just mansplaining on set?" But after years of struggle, he found his feet as a recurring director on Crime Patrol and CID. Proving yet again that if you're consistently a dick to women, you will somehow still make it in show business.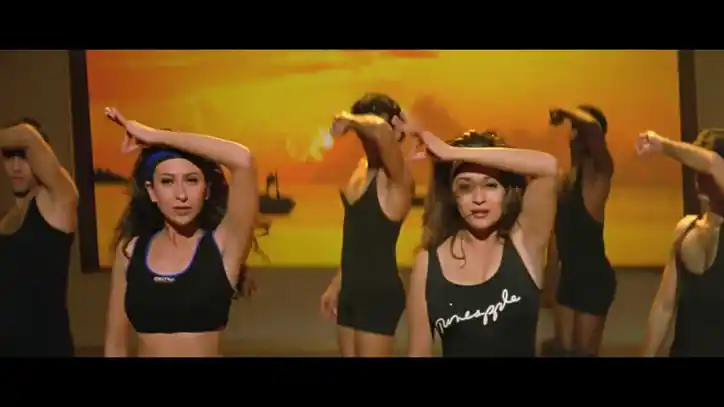 Dil Toh Pagal hai is a romantic musical that can easily be mistaken for a three-and-a-half hour ad film for Shiamak Davar's dance classes.
Okay, so he began making money. Was that the end of their marital woes?
Ha! You wish. Finances were one aspect, but the real problems began when Rahul's weird sexual fetishes came to the fore. Pooja was taken aback when Rahul insisted on calling her Maya even in bed. And her worst fears came true when she found a poster of 1993's SRK-Deepa Sahi starrer Maya Memsaab in Rahul's closet. Rahul was left red-faced and swore that it's just something from his past that he hopes to forget. Pooja eventually forgave him but claimed to have frequent nightmares of a tomboyish girl yelling, "Rahul is a cheater! He is a cheaterrr! Cheater!" night after night. This went on for years until Pooja got back at him by doing something that could bring them even more shame than Maya Memsaab: She became a judge on a reality TV show.
So that's it? No weird quirks or controversies since? Wow. We must admit, that's pretty impressive.
There was just one little episode recently when at their annual rain dance camp for kids, Rahul went on one of his sexist tirades about how girls shouldn't dance in the rain or play basketball. This prompted Pooja to rightfully condemn his behaviour with a "How can he talk down to me for using cassettes in 2017, when he's been hamming since the '80s?" This was last month. People often look at the two and say, "Arré re Arré, yeh kya hua…"
After destroying Ajay and Nisha's feelings twenty years ago, Rahul and Pooja still seem to be going strong. However, their belief in whether they are truly interested in each other dwindles every year. Much like their interest in Shiamak's Summer Funk.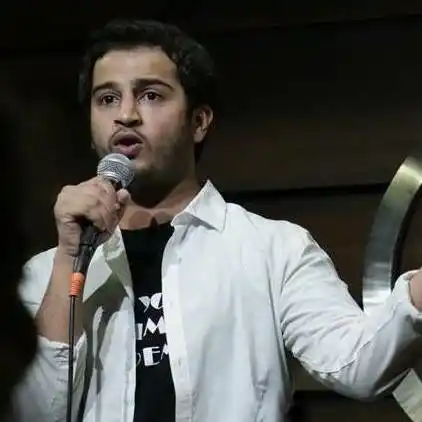 Masking anxiety with humour. Living with his dog, cat, and mediocrity. Creating content aur life se kaafi discontent. Tweeting as @juvenile_jack.