This brother-sister duo from Jharkhand have 1.3 million followers on TikTok. Their perfectly coordinated dance routines are now going viral on Twitter.
Even as Indian celebrities scramble to delete TikTok, it's doing nothing to dampen the spirits of these two siblings from Jharkhand. With over a million followers on TikTok, Sanatan Kumar Mahato and his sister are now winning legit fans on Twitter.
The brother-sister duo post perfectly coordinated dance routines on Bollywood  and Bhojpuri songs, often shot outside their house. Invariably, you'll see cattle in the background, The Mahatos keep it simple – the sister is wearing a saree, the brother a regular pant and shirt. There are no fancy costumes, no special effects, or props. It's just the two of them dancing their hearts out.
In their latest video, the two are seen matching steps to the beats of a Bhojpuri song with much fervour. Less than two hours since its upload, the snippet has already garnered close to 27,000 views and crossed over 3,000 likes! The comments surging in are full of positivity, cheering on the duo with all earnestness. "Isi tarah aage badhate rho," reads one comment and many others like it.
On Monday, television host Mini Mathur shared a video of the siblings shaking a leg to "Maine Dil Ka Hukam Sun Liya".
Yes! This is what I needed to see this morning!! So much love to everyone who is trying to stay positive through 2020. https://t.co/dhbEoDGh6Z

— Mini Mathur (@minimathur) June 1, 2020
This video has garnered close to 50,000 views on Twitter alone and has crossed over 4.2 million views on TikTok. Mind = blown! And it seems like Mathur is not the only one charmed by the siblings.
Indian Forest Service officer Susanta Nanda shared another clip of them moving insync to the emotional "Pyar Hamara Amar Rahega". Switching between wide smiles and grim expressions, the duo effortlessly pull off dramatic movements – a perfect rendition of the '80s.
Yehi toh hai Pyaar💕

Kisi badi khusi ke intezar mein hum ye anmol khusi ke mauke kho dete hain…. pic.twitter.com/sNXh8ZCHDo

— Susanta Nanda IFS (@susantananda3) May 30, 2020
Historian Rana Safvi is a fan too. "Bas Dil ameer hona chahiye," she tweeted.
As @TariqueHameed says
Bas Dil ameer hona chahiye
♥️♥️♥️♥️♥️ pic.twitter.com/TIooONIibG

— Rana Safvi رعنا राना (@iamrana) May 31, 2020
However, not every comment directed towards the siblings projects the same kindness. Sanatan's sister receives nasty comments for "dancing with a man". Although the siblings themselves appear to live in a village, their mindset is far more progressive than the many around us. Sanatan did not hesitate to call out people for their less-than-progressive thinking.
At Sanatan Kumar Mahato appeals for us to change our thinking.
Those who liked his video yesterday do see pic.twitter.com/h81V7q4gZs

— Rana Safvi رعنا राना (@iamrana) June 1, 2020
To his supporters, Sanatan recently expressed his hearty gratitude with a promise to keep delivering more dancing content. It's pretty clear this brother-sister duo are a dancing package and the ignorant trolls can take the exit.
Besides the dancing, the pair also joins TikTok challenges, never compromising on their expressions and their will to entertain.
Talk about mass appeal!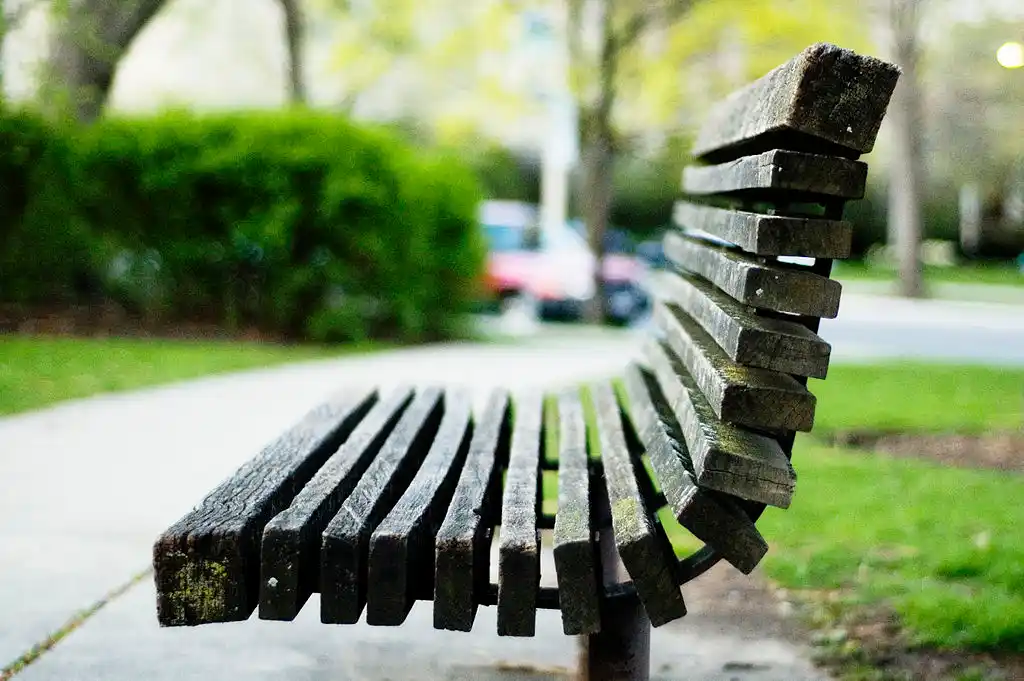 The Arré bench delivers stories that mattress. It hasn't achieved much sofar. But it's getting bedder.