Criminal Justice comes across more like a faithful remake than an adaptation of the eponymous BBC series, undone by its inability to contextualise the proceedings and Indianise them. The sluggish, over-explanatory pace of the initial episodes ruins the chance of a tense build-up.
In the third episode of Hotstar's Criminal Justice – an official remake of the eponymous BBC series that also inspired HBO's The Night Of – Mandira Mathur (Mita Vashisht), a defence prosecutor, tells her client Aditya Sharma (Vikrant Massey) that judges prefer stories in courtrooms and not the truth. A case is won by the side that tells the most convincing story, she claims, alluding to the college student and part-time cab driver's predicament: Sharma has been accused of raping and murdering a woman passenger. Mathur's sentiment takes an apt dig at the limitations of our judicial system that is tilted toward meting out punishment instead of according justice. It's also a scene that encapsulates the extent of the systemic flaw that the 10-episode Criminal Justice sets out to examine.
Adapted by Sridhar Raghavan, the premise of Criminal Justice remains largely similar to its source material, albeit with some minor deviations: It follows the arrest and subsequent incarceration of a young middle-class man accused of a crime that he can't remember committing. The local police are convinced of his guilt, having retrieved his prints from the crime scene and the apparent murder weapon from his possession. Yet fighting on his behalf is an eczema-ridden Madhav Mishra (Pankaj Tripathi), a lowly lawyer who takes up random cases to make a quick buck, but finds himself drawn to unearthing Aditya's innocence.
The first couple of episodes play out in a repetitive, banal fashion that underline a central weakness of Criminal Justice. The series comes across more like a faithful remake than an inventive adaptation, undone by its inability to contextualise the proceedings and Indianise them. The Night Of for instance, Americanised its storyline, giving it depth and originality: Through its Pakistani-American lead, the miniseries dispensed a searing commentary on race, religion, class, and Islamophobia in a post-9/11 world.
But in Criminal Justice, co-directed by Tigmanshu Dhulia and Vishal Furia, the class divide between the accused and the victim is never explicitly employed to dive into the misgivings of Indian society. In the first episode, it's revealed that both of them went to the same college but the show doesn't tell us the significance of that connection for two people who come from polar opposite strata of society. Even Aditya and his family's helplessness follows a generic template that dunks itself in cliches instead of exploring the vulnerabilities of the Indian middle class. Take a laughable scene where Aditya's sister climbs up the stairs to her apartment as her neighbours watch the news of her brother being declared a rapist with their doors wide open, for instance.
The only unwavering bright spark in the show's relentlessly dull proceedings is the fascinating arc of Madhav Mishra.
Criminal Justice doesn't seem invested in assessing the contradictions of the Indian justice system either. It merely tells you that the country's judicial mechanisms are so ruptured that it can convict an innocent man and send him to prison but strays away from dissecting the forces that have contributed to this decay. The police's urgency to wrap up the investigation and zero in on a suspect is easily chalked down to incompetence and not an erosion of a society that is obsessed with setting examples instead of finding the truth. Even the melodramatic courtroom scenes are remarkably forgettable – and with the exception of Mustafa bhai's (an explosive Jackie Shroff) eccentricities, the prison rivalry hardly offers the narrative any edge. 
Perhaps that's why the stakes feel so low: The sluggish, over-explanatory pace of the initial episodes ruins the chance of a tense build-up. Early on, Aditya's lack of guilt is made amply clear on more than one occasion, effectively robbing the audience of any incentive to stick with Criminal Justice till the very end.  As a result, the show can't make a compelling case to root for Aditya. It's especially derailing given that the show's premise feels tailor-made for India, a country where the price of life is cheap and the concept of justice is fast becoming a relic of the past. Yet by bypassing the intricacies, the existence of an Indian remake of Criminal Justice is rendered futile. Without any perceptive observations on the divisiveness of the Indian society then, it feels like a series that could have been set in just about any country.
A large part of Criminal Justice's averageness also stems from its lacklustre, soapy writing that constantly introduces a host of unnecessary threads which don't inform its larger narrative: It makes room for tired emotional manipulation, a sting operation, domestic violence, pregnancy, and child trafficking – all of which are done away as abruptly. Given that Aditya is accused of rape – even though he had consensual sex with the victim before she was killed – the writers use it as an excuse to peddle half-baked outrage about women's safety: A cop reveals that he has a 15-year-old daughter to explain his harsh stance on Aditya, while another prosecutor reminds a woman judge that a guilty verdict could give Indian women a worthy cause to celebrate. It's yet another reminder of how Indian creators continue to remain off the mark while commodifying pertinent societal defects as "well-intentioned messaging".
The only unwavering bright spark in the show's relentlessly dull narrative is the fascinating arc of Madhav Mishra. In Mishra, the writers take a compelling excursion into a lonely lower-class existence that thrives on breaking the rules to get by. Tripathi plays Mishra, a man desperate to prove to himself that he's equipped to recognise the good in people, with a casual irreverence that balances the show's grittiness.
The fact that Criminal Justice picks up only in its eighth episode is telling of the damage inflicted by its bloated length. In the penultimate episode, the pressures of prison dynamics that trigger Aditya's sudden plunge into hot-headed masculinity, thrills in part because of its inventiveness. But as a whole, Criminal Justice, remains a forgettable remake that squanders the scope to mourn the randomness of Indian crime and punishment.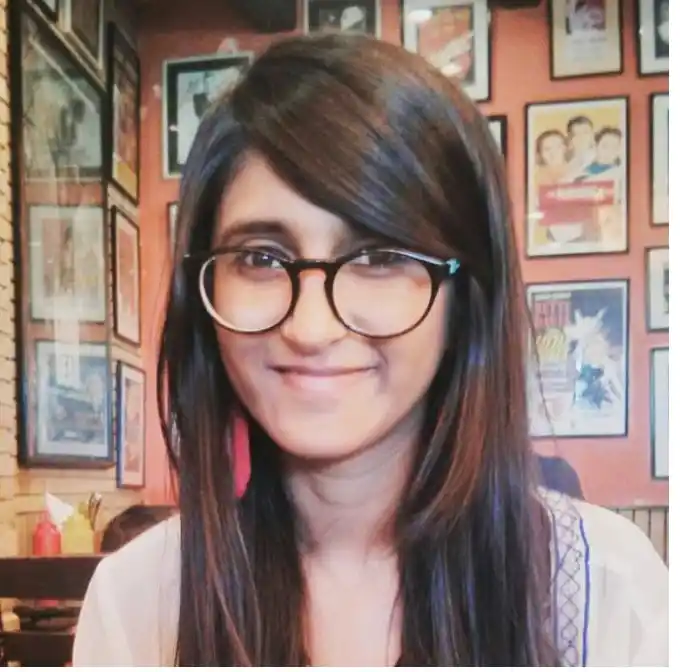 When not obsessing over TV shows, planning unaffordable vacations, or stuffing her face with french fries, Poulomi likes believing that some day her sense of humour will be darker than her under-eye circles.