As the Mumbai Comic Con takes off this weekend, please make sure to brush up on your pop culture trivia to avoid upsetting any of the cosplayers. Under no circumstances, ask the dude dressed as Black Panther the capital of South Africa or offer Rani Padmavati a light.
This weekend, the annual Mumbai Comic Con will be held over two days at the Bombay Exhibition Centre in Goregaon, marking one of the rare occasions in the year when people in this city are happy to be stuck in a crowd. This is not like any other crowd though. As always, there are workshops and merchandise and performances, but the biggest draw of the festival are the cosplayers. At Comic Con, the high density of cosplayers and pop culture geeks means that if you're planning on showing up in jeans and a t-shirt, you're going to be the one looking like a weirdo.
Now that it's too late to throw an outfit together, the least you can do is avoid offending the people who did go through the trouble to dress for the occasion. Here's a handy guide to what NOT to say to the cosplayers at this year's Comic Con. As a thumb rule, don't call it "fancy dress" please.
Touch-and-Go Thanos
"Nice Infinity Gauntlet. You use it for doing the dishes?" This is a question sure to puncture the confidence of one of the many homemade Thanoses who will be roaming the convention hall this weekend. Anybody with a glove they can reskin in golden wrapping paper is going to be taking the opportunity to live out their fantasy of being the most powerful being in the Marvel Cinematic Universe. Being covered from head to toe in purple paint is also likely to make these Thanos cosplayers very irritable, so at no point during the entirety of Comic Con are you to point out that their chin looks like a tasty, well-grilled panini.
Black Panther Banter
The people you see dressed up in Black Panther costumes are probably the same group that was blasting Kendrick Lamar from their car speakers in the parking lot. Despite their evident love of all things Wakanda, they actually know very little about the realities of African geopolitics. "How concerned are you about the environmental impact on the rainforest caused by the civil wars in the Democratic Republic of Congo?" or "What do you think can be done to contain the spread of Boko Haram?" or even something as simple as "What is the capital of South Africa?" might be enough to send them looking for the nearest restroom.
Bollywood Baatein
There wasn't much inspiration for cosplayers from Bollywood this year, with only two big costume-worthy films releasing this year – Thugs of Hindostan and Padmaavat. Be sure to appreciate the Make in India sensibilities of those who choose to come dressed as characters from these movies. Don't be cruel and mistake a Thugs of Hindostan character for a Pirates of the Caribbean one, and even if you're in the designated smoking area, do not, under any circumstances, offer Rani Padmavati a light.
Deadpool Decorum
"Hey, you got the colours on your Spiderman costume wrong" is the absolute worst way to start a conversation with the person dressed up in the most derivatively designed superhero costume since underpants over pants first became a thing. Try to ignore the fact that Deadpool is basically a mash-up of Spiderman's looks and Wolverine's powers because he's going to be as popular as ever among the cosplayers this year. Put yourself in their shoes – wouldn't it be worth the weeks of painstaking preparation it takes to handcraft a costume if you got to feel like Ryan Reynolds for just a few hours?
Handling Han Solo
It's easy enough to look like Han Solo, which is why he will be a popular choice for Star Wars fans, along with the fact that his solo film released earlier this year. All you need is the right haircut and a water pistol that looks like a blaster. It's much harder to convincingly act like Han Solo, as we saw when Solo's lead actor Alden Ehrenreich completely failed to step into Harrison Ford's shoes. Reminding the cosplayers about their choice of character's sad excuse of an origin film will be enough to upset them even more than when Han was murdered by emo Darth Vader in Episode VII.
There's going to be plenty of other superheroes, mythical queens, pirates, and space bandits at Comic Con, and it's truly impossible to predict which one is going to stump you. So instead of running the risk of offending anyone, why not go as the Indian Prime Minister and refuse to answer any questions?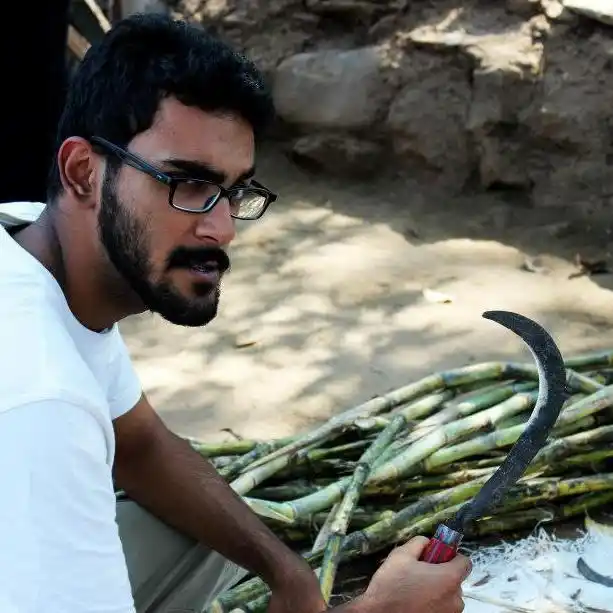 Dushyant Shekhawat really likes his mustache. He grew it himself. You can find him on Twitter at @SeriousDushyant.