Set in Baghdad a year after the US invasion of Iraq, Chintu Ka Birthday unfolds in the span of one day in the Tiwary household. Despite its fine touches, the film sets out to reveal the futility of war and propaganda through the eyes of children, but falls short of perspective.
In many ways Satyanshu and Divyanshu Singh's Chintu Ka Birthday seems like a film that reflects our current period of isolation, unintentionally mimicking the uncertainties of counting out days within the confines of four walls. For starters, it takes place entirely indoors, the plot revolves around stranded Indian migrants, and its protagonists exude a desperation to return home to a way of living that doesn't hold them hostage. It should have been smooth sailing to deliver the message of preserving hope in a world that is hellbent on eroding it. Yet Chintu Ka Birthday is a film that is itself trapped by the ambition of its design.
Set in the war zone that Baghdad had turned into, a year after the US invaded Iraq, Chintu Ka Birthday (now streaming on Zee 5) unfolds in the span of one day in the Tiwary household. It's the day Chintu (an affable Vedant Chhiber), the family's bespectacled younger son turns six. All Chintu really wants is a birthday celebration that he was denied the previous year. His parents, the mild-mannered water salesman Madan (Vinay Pathak) and the doting Sudha (Tillotama Shome) drop everything to make his wishes come true. So does his loving sister Lakshmi (Bisha Chaturvedi) and his petulant grandmother (Seema Pahwa). Devoid of context, Chintu's demands seem reasonable, ordinary even. But set amidst the backdrop of non-stop bombing and bloodshed, Chintu's desire for normalcy is almost like an obstacle.
Things start steering off course early in the morning: News of Chintu's school being bombed reaches the family, which further restricts him indoors. A day of intense firing also means that the neighbourhood bakery, from where Lakshmi was instructed to fetch Chintu's birthday cake, is in ruins. Then, when a bomb goes off in a car nearby, complicating the real reason for their Iraqi landlord Mahdi's (Khalid Massou) presence in their house, it results in two armed American soldiers infiltrating their home and cutting short the preparations for Chintu's birthday.
Chintu Ka Birthday reflects our current period of isolation.
The intent of Chintu Ka Birthday is in the same vein as Taika Waititi's masterful Jojo Rabbit (it helps that Chintu looks like an Indian variant of the adorable Yorkie) – revealing the futility of war, terrorism, and propaganda through the eyes of impressionable children. Although the sound of guns punctuates Chintu's daily life, the weight of being trapped in a conflict-ridden state, where the distance between life and death continues to shorten, is yet to sully his conscience. That makes his family's stubborn insistence on protecting his innocence, possibly the last source of purity in an already wounded family, all the more convincing. To that end, the film shines when it limits its emotional turmoil to the family.
The fact that for his family Chintu might just be the last link to carefree abandon is also why the film sets him up as the narrator. Taking the perspective of a child allows a film like Chintu Ka Birthday ample leeway in belabouring a sense of victimhood. For instance, the film argues that Madan's aggressive optimism (although Pathak comes across as more cartoonish than good-natured) stems from carrying the guilt of being the reason his family is suffering in a foreign country. But it refuses to place any blame on him, implying that he was a mere pawn in a bigger system. This is the kind of reasoning that seems believable when interpreted by a six-year-old for his benefit but feels dishonest for a narrative (a plot-twist with a passport is arguably the film's worst escape route).
Moreover, Chintu Ka Birthday's frequent switch between melodrama and light-hearted humour strains the proceedings. Some of the narrative decisions offer no concrete resolution or even display a worldview – merely giving an illusion of both. The introduction of the American soldiers in the film's plot for instance, takes an almost fairytale approach that is especially difficult to believe given the long-standing legacy of police brutalities and war crimes. The filmmaking, especially the dialogues, are unbearably heavy handed, lacking the clarity of thought that Aijaz Khan's Hamid, a similar film about a war-ravaged state seen from the perspective of a child, achieved so delicately. Much of that is due to the underdeveloped script, co-written by Satyanshu and Divyanshu Singh, which stands out for how little risk it takes, so much so that even at a tight pace of 80 minutes, the plot feels more suited for a short film.
The intent of Chintu Ka Birthday is to reveal the futility of war, terrorism, and propaganda through the eyes of impressionable children.
Even then, my biggest grouse with the film's message of believing in the inherent goodness of people irrespective of their actions or opinions, is that it consciously shirks the idea that there might be someone in the wrong. The gimmicks in Jojo Rabbit worked mainly because it – and by extension the viewer – knew who it was going to battle with from the very beginning.
The problem isn't that Chintu Ka Birthday doesn't take sides, but that it's devoid of any perspective. And without a clear idea of demanding accountability, any message of hope, faith, and goodness exists in a vacuum, one where presenting all sides amounts to little more than escapism. In that sense, Chintu Ka Birthday treats its politics like a disposable accessory, which is troubling because the film's emotional strength, bound to touch a chord with viewers, is defined by the context around it. Take away the setting of Iraq and the film is unable to stand on its own, despite its fine touches.
The sharpest social satires make the audience think without even making them realise that it's nudging them in that direction. There's only one unfussy moment where Chintu Ka Birthday exhibits such finesse: Two mothers, separated by a generation, face each other and sing to their heart's content, forgetting for a moment what being a prisoner in their home feels like. It's a sparkling example of what the film could have been had it spent a little time standing up for itself.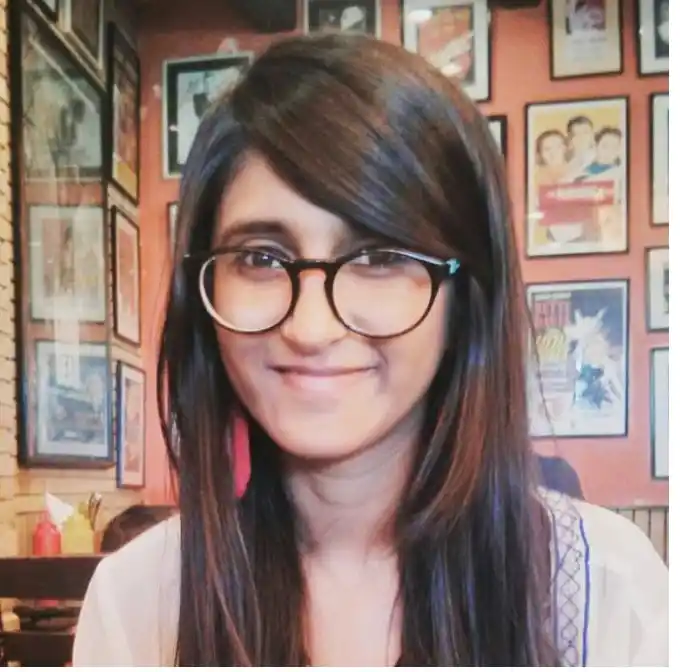 When not obsessing over TV shows, planning unaffordable vacations, or stuffing her face with french fries, Poulomi likes believing that some day her sense of humour will be darker than her under-eye circles.