At a time when actors are overeager to broadcast every part of their lives online, there remains little reason to watch a celebrity chat show. It's precisely what should have triggered the talk show fatigue years ago. That might change now with Pinch by Arbaaz Khan.
Back in 2010, when Karan Johar paired Deepika Padukone and Sonam Kapoor on arguably the most-watched and dissected episode of Koffee with Karan, he managed to encapsulate – and redefine – the allure of a celebrity talk show.
At the time, Koffee with Karan had been on air for three seasons, having already welcomed a panoply of stars on its couch, from Shah Rukh Khan and Kajol to Amitabh Bachchan and Kareena Kapoor Khan. Sonam and Deepika, in contrast, weren't superstars then. Both had debuted the previous year in big-budget vehicles but were yet to carve their identities as popular actors whose inner lives garnered fervent attention. That didn't matter to Johar; he wasn't interested in them as much as he was fixated on the connection the two leading ladies – Ranbir Kapoor, of course. Sonam was a childhood friend and Deepika was just coming off a public breakup with the actor, which involved infidelity and an infamous neck tattoo.
In the 40-minute episode that followed, the two actresses ditched political correctness to offer a near-perfect testament to the guilty pleasure of an unfiltered celebrity chat show: They giggled their way while confirming Kapoor's cheating, advised him to use "condoms" and called him out on his sub-par boyfriend skills. Basically, they spilled everything that would instantly be classified as a PR nightmare. Yet the episode's immense watchability wasn't just limited to the coming together of two actresses who revealed a part of themselves on national television that most celebrities would do anything to shield. Instead, it was also an outcome of the show's high-profile host mastering the pulse of his audience: Karan Johar engineered their pairing to provoke.
In the seasons since, Johar has frequently displayed this penchant for catching celebrities off-guard while feeding the collective curiosity we harbour about their day-to-day lives. It's probably why Koffee with Karan, despite its criticisms and frivolity, remains incessantly entertaining. An enjoyable chat show after all, is defined by two things: its ability to hold the audience's attention at face-value and a host who isn't just relevant, but also someone who dictates currency. And Karan Johar is both these things: He is pally with the stars, many of them are part of his inner circle, and he is in a position to mould their careers or brand them as " the outsider"(Case in point, Kangana Ranaut).
Arbaaz Khan, on the other hand, is neither. He is not someone you'd call a successful actor, even though he's been at it since 1996. Khan, now 51, isn't exactly a youth icon whose Instagram merits follows either. And unlike R Madhavan or Suniel Shetty, he hasn't even aged in a way that makes us grateful for the passage of time. At this point, Arbaaz Khan's relevancy is limited to intermittent mentions either for his famous surname or his infamous brother. Yet defeating all logic, Khan is also a celebrity talk show host in 2019. It gets objectively bizarre: The show, titled Pinch by Arbaaz Khan stays true to expectations by opening with a theme song that goes "Pinch me, pinch me baby". Suddenly, Kareena Kapoor Khan willingly nicknaming herself "KKK" doesn't seem all that objectionable.
An enjoyable chat show after all, is defined by two things: its ability to hold the audience's attention at face-value and a host who isn't just relevant, but also someone who dictates currency.
The 10-episode series that is essentially an unfunny, dragged out version of the voguish "Mean Tweets" sketch format, opens with Khan delivering a sermon about the perils of social-media addiction. Every guest on the show – so far, it's been an eclectic mix of every actor who has already made an appearance on Koffee with Karan – is made to read and respond to a bunch of nasty comments on their social media profiles while Khan inexplicably keeps grinning. It's also accompanied by an unnecessary social- media quiz thrown in, where Khan asks questions that you've heard before. Mostly on KWK. The impact of Khan's non-existent screen presence and the show's datedness is such that even if you fast-forward your way through all the episodes, you would have still not missed anything.
At this point, celebrity talk shows rarely have new "revelations" to offer. Much before Karan Johar, Simi Garewal took up the baton of posing uncomfortable questions to celebrities and in between actors like Farhan Akhtar, Farah Khan, Priety Zinta, and Kareena Kapoor Khan have all tried their hands at playing host. Even then, chat shows in 2019 are like frozen yoghurt outlets in Bandra: You'll find a new one anywhere you look.
Apart from Arbaaz Khan, there's Neha Dhupia, who hosts BFFs with Vogue, a show that is essentially low-budget KWK. For instance, if Johar pulled off the coup of Sara Ali Khan's first public appearance, accompanied by her father, Saif Ali Khan, then Dhupia managed to get Jahnvi Kapoor and Khushi Kapoor together for the first time. Capping them off, is fashion-designer Anaita Shroff Adjania's Feet Up With The Stars, that is more of the same thing. And in case you were wondering, Karan Johar has been a guest on all of them.
In fact, it was Johar hosting the most lukewarm season of KWK that uncovered the one glaring disadvantage of the celebrity talk show: Its traditional format – dependent entirely on tired anecdotes – has rarely evolved past its stubborn structure. So much so that most episodes instantly tend to give out a feeling of déjà vu – you've most certainly seen Sara Ali Khan talk about her crush on Kartik Aaryan on two different chat shows, at least. It's why these shows are not only immensely forgettable – there are only so many times you can ask Kareena Kapoor about that obnoxious Taimur Ali Khan doll – but also mirror images of each other.
The reason why talk shows like KWK continued feeding off our inherent desire to know every single detail about celebrity life, was that they held the monopoly over being our middle-men to the stars. But at a time when actors are overeager to broadcast every part of their lives online, there remains very little reason to watch a show in the hope that they might just make a candid confession. It's precisely what has triggered the celebrity talk show fatigue, that now resembles a PR endorsement for the stars, making us care even less about whether Khushi Kapoor would like to debut with Ahaan Pandey. BFFs with Vogue might be back with a third season and Feet Up with the Stars with a second, but all it took to kill our curiosity about the lives of the rich and popular was Pinch by Arbaaz Khan.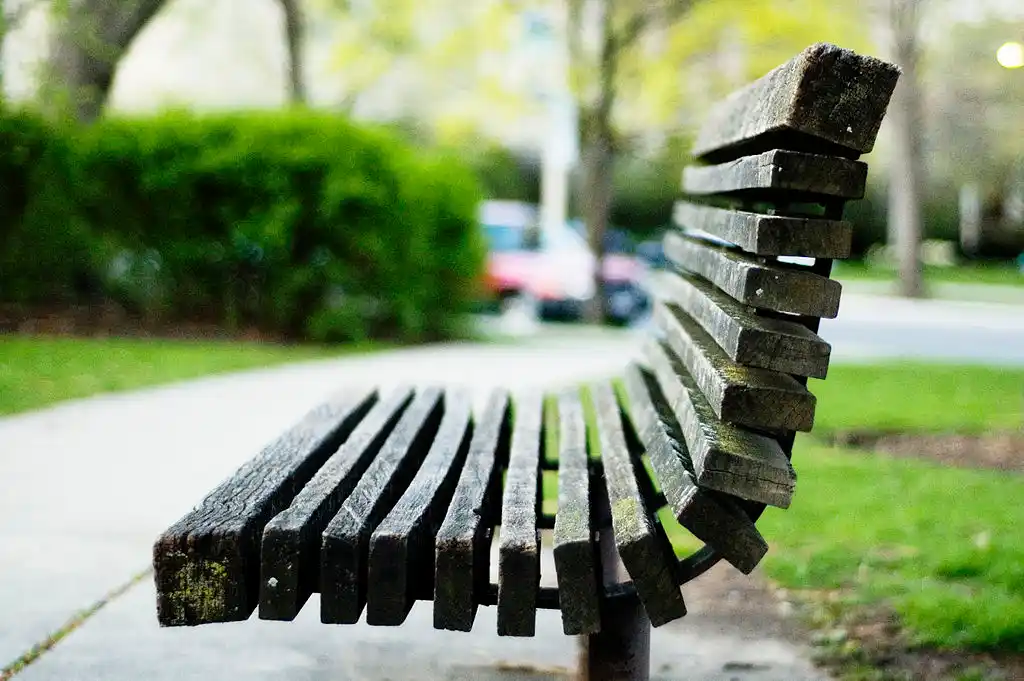 The Arré bench delivers stories that mattress. It hasn't achieved much sofar. But it's getting bedder.