There's no getting away from the fact that Mallika Sherawat's and Hina Khan's connection to world cinema is tenuous at best. Yet they are gracing the Cannes red carpet. As for the rest of the Indian delegation? To paraphrase a modern statesman: We're definitely not sending our best people.
When you hear the name "Mallika", what leaps to mind?
Perhaps you see the face of your cousin Mallika, or Mallika, the popular girl from college. Maybe you think of comedian Mallika Dua and hear a cartoon voice yelling "scyauz me?" in your head, or you took a mental left turn to Malaika Arora. But unless you have a severe case of mid-2000s nostalgia, you probably haven't thought about erstwhile actress and "sex symbol", Mallika Sherawat, in a good few years.
Sherawat was a staple for noughties kids — a bindaas, bold and beautiful star who casually bought condoms for her partner in Khwahish (2003) and serenaded then-Gujarat CM Narendra Modi on his birthday from the set of The Bachelorette, like a Haryanvi Marilyn Monroe. Often cast as the "vamp" in B-grade masala flicks, the outspoken, opinionated Sherawat was a public figure who grabbed eyeballs during our childhoods.
So it is with all due respect that I wonder: What the hell is Mallika Sherawat, whose last major release was 2015's godawful Dirty Politics, doing at the most prestigious film festival of the year?
The 72nd annual Cannes Film Festival kicked off on Tuesday, and the proceedings are already heating up. Red carpet regular Aishwarya Rai Bachchan is always worth seeing, as are A-list fashionistas like Sonam Kapoor. Priyanka Chopra-Jonas, who can generally be found wherever there is paparazzi and/or a product sponsor, is preparing for her debut on the French Riviera, and has already made a Cannes Instagram post showing off a Chopard watch. Deepika Padukone and Kangana Ranaut will both be strutting their stuff again this year.
Of course, none of these stars actually have a movie premiering at Cannes. A glance at the list of films in competition shows entries from countries as diverse as Romania, Senegal, South Korea, and Brazil — and yet, the largest film industry in the world hasn't been able to qualify in a single category, not documentaries or short films or features. Nor are there any Indians on the jury panels this year.
Still, we can't complain that India isn't well-represented at Cannes. A new Indian pavilion was inaugurated yesterday, to show off the great achievements in our cinema, and to make producers aware of incentives to Make In India. There's an argument to be made that screening even one Indian film might have been more effective than any pavilion. But at least we have a bevy of Bollywood beauties adding some glamour to the red carpet, right?
Which brings us back to Mallika Sherawat — someone who hasn't been relevant to Bollywood for nearly a decade (or, depending on your perspective, ever), but who locked herself in a cage at Cannes last year to raise awareness about child trafficking. No doubt this was an admirable and important piece of activism to perform at the film industry's big premiere, and Sherawat looked lovely in her lilac gown this year, when she walked the carpet in the conventional manner.
But there's no getting away from the fact that her connection to the wonderful world of cinema is tenuous at best. As for the rest of the Indian delegation? To paraphrase a modern statesman: We're definitely not sending our best people.
There's director Madhur Bhandarkar, who, like Sherawat, was at the top of his game ten years ago, but now only emerges from his cryo-chamber to be a socialite on the festival circuit. There is Diana Penty, a model with five films to her credit, whose trip is being sponsored by Grey Goose vodka.
Why have we sent Komolika and Pewdiepie's second-greatest nemesis to rub shoulders with Pedro Almovodar?
Surprisingly not the most egregious of all is the debut of Bigg Boss contestant and K-serial celebrity, Hina Khan. On one hand, at least Khan is there with a distinguishable purpose — to unveil her short film Lines at the Indian pavilion. On the other, she will be accompanied by India's Content Queen Ekta Kapoor — Mother of Naagins, Breaker of Common Sense — and former CBFC chairman and renowned lyricist, Prasoon Joshi.
What's going on, Bollywood? After a year that's seen films like Gully Boy, Andhadun, Badhaai Ho, and Manto capture the hearts of the janta, and the explosion of talented creators in regional cinema and webseries, why have we sent Komolika and Pewdiepie's second-greatest nemesis to rub shoulders with Pedro Almovodar (and can someone please post the footage of this doomed interaction on Instagram for our viewing pleasure?) Where are Bhumi Pednekar and Vicky Kaushal, or directors like Ritesh Batra, Tigmanshu Dhulia, and Gauri Shinde?
For an industry that's spent the last two years pulling out all the stops to prove how patriotic they are, it looks like Bollywood's elite couldn't care less about representing their country at Cannes. Beyond posing on the red carpet, India's contribution to cinema is, according to one of the biggest film festivals in the world, currently at zero. With the latest batch of so-called celebrities we're foisting on the Riviera, make that minus marks.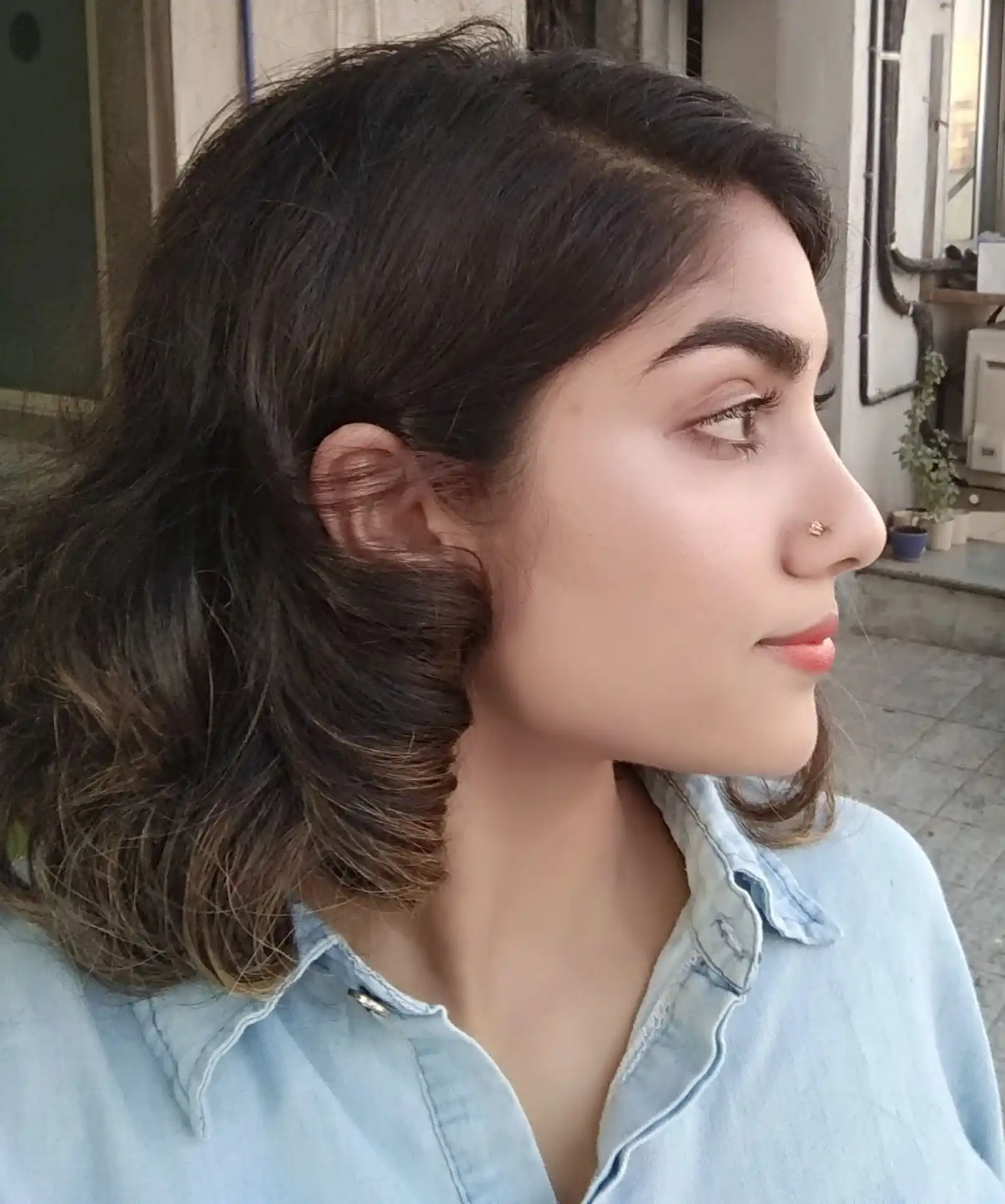 Kahini spends an embarrassing amount of time eating Chinese food and watching Netflix. For proof that she is living her #bestlife, follow her on Instagram @kahinii.