Unlike the West that depends on Hollywood comedians to deliver intelligent shows, most Indian web-series created by Indian stand-ups feel like an extension of their comedy specials. But Biswa Kalyan Rath who is insistent on not letting his involvement in creating Laakhon Mein Ek dictate its ownership, could be the exception.
Biswa Kalyan Rath is a busy stand-up comedian. His Instagram account painstakingly details the endless trips he keeps taking around the country to perform his brand of observational comedy that comes wrapped in existentialism. Rath flew to Shimla for a show last week, just a day after the second season of his own show, Laakhon Mein Ek dropped on Amazon. And true to script, the tickets for the hour of jokes that the comedian is about to perform at multiple venues in Mumbai all through this week were sold out merely hours after they went live. Even though, it's now been five years since Rath broke into public consciousness with Pretentious Movie Reviews, the comedian's continued relevance remains indisputable. He seems like an artist meant for the limelight.
Yet when Rath transmuted his cachet into creating a web-series two years ago, he instinctively chose to leave behind this limelight and the comedian in him. The result was Laakhon Mein Ek, an authentically bleak drama on India's ruptured education system, revolving around the travails of a 16-year-old engineering student who gets unceremoniously packed off to an IIT coaching centre. In doing so, Rath managed to dispel the customary assumption that an Indian comedian creating a web-series would invariably end up making a sitcom. Incidentally, the comedian initially did start writing Laakhon Mein Ek as a sitcom. "Soon, we realised that if we set a sitcom at a competitive coaching centre, we will give students the wrong idea. It would be very like, 'Jao, jao maaje hota hai udhar' and I didn't want to do that because the first season was autobiographical as well," the comedian told me when we met at a suburban five-star hotel on the eve of the show's release last week.
It was also while writing the second season that Biswa Kalyan Rath realised the potential of not being in the show at all.
Unlike other Indian comedians who have created shows for Amazon – Kenneth Sebastian (Die Trying), Varun Thakur (Shaitan Haveli), and Zakir Khan (Chacha Vidhayak Hain Hamare) – Rath stepped back from gifting himself a starring role in his show. It immediately elevated the autobiographical Laakhon Mein Ek to a distinct, sincere piece of storytelling that doesn't solely depend on its creator or end up as an onscreen vehicle designed to valorise and extend Rath's stage persona. Instead, the comedian turned creator in the truest sense of the word by taking a backseat – Rath co-wrote both seasons and has fleeting cameos in each. The move is telling of Rath's conviction in the originality of his voice – even in its new season, Laakhon Mein Ek feels like the most rooted Hindi show in recent times
But was he never tempted to be the face of the show? "There's no way I could have played a 16-year-old. So I just played a teacher," Rath said referring to the first season where he was cast against type, as a listless professor. In Laakhon Mein Ek's second season, the comedian has a brief role as a bumbling TV journalist – he has already played a version of this heightened character in the criminally underrated Better Life Foundation. He tells me that it was Abhishek Sengupta, the director of Laakhon Mein Ek, who was the mastermind behind writing Biswa into the show. Sengupta happened to see Rath in BLF and was convinced that the comedian should reprise, what he claims is a "cartoon character" in Laakhon Mein Ek. Rath had other plans. "Actually this time, I had made up my mind to play a dead body somewhere," he revealed, breaking into peals of laughter.
It was also during this six-month period, while Rath was co-writing the second season, that he landed on an Eureka moment: The comedian realised and felt invigorated by the potential of not being in the show at all. "It meant that people could go into the new season completely blind. Yes, we made the show, but this way it could also be something on its own," he added, visibly excited about the potential of not letting his involvement with the show dictate its ownership.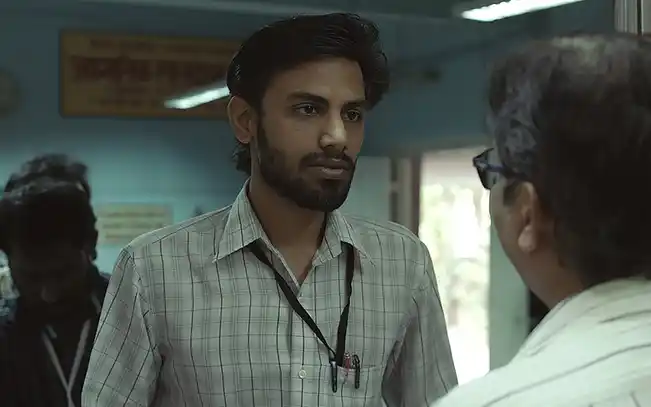 Biswa Kalyan Rath comes across as someone who seems to have perfected the secret recipe for nurturing distinct identities as "creator" and "comedian".

Amazon Prime Video
It's an especially plucky decision on Rath's part, given that the Indian ecosystem of comedian-led shows subscribes to the model of publicising the comedian. Most of the current crop of Indian comedian-creators have in the past. displayed an inclination to fall back on their reputation as comedians when selling their shows. Often, these shows end up becoming an off-shoot of their comedy styles and specials, a move that invariably makes it impossible for the show's storytelling to stand on its own. Perhaps, it's why most of these comedian-led shows – with the exception of Sumukhi Suresh's comically dark Pushpavalli – feel designed, and not created. It's this inherent reluctance to strive for separate identities as comedians, screenwriters, and creators that prevents Indian comedians from replicating the West, which relies heavily on Hollywood comedians to churn out intelligent, subversive shows.
But Laakhon Mein Ek could be the exception. Rath comes across as someone who seems to have perfected the secret recipe for nurturing distinct identities as "creator" and "comedian" with a near-perfect follow up to his first season. Yet he also insists that creating a TV show and a comedy special aren't entirely different from each other. "Both things feed off each other and ultimately in both, you're telling a story. In my comedy special, for instance, I only told stories. Before that, I wasn't doing story-based comedy and that happened because I was writing Laakhon Mein Ek." There's truth to that, given that the comedian's special, Biswa Mast Admi shares its irreverent style of underlining the vagaries of the system with Lakhon Mein Ek. At one point in the special, Biswa launches into a childhood story to point out how state board students have fewer facilities as compared to the Central Board of Education students, told through the prism of a joke about an inter-school basketball competition. The truth in that punchline feels like a direct predecessor to the rural clinic in the show that's left perennially fighting for medical supplies.
The show's second season, is in fact, a testament to Rath's determination to doing justice to his role as a creator. Instead of dragging the storyline from last season, Rath and co-writers, Sengupta and Hussain Haidry, decided to create a whole new universe. As a result, Laakhon Mein Ek's portrait of the systematic erosion of Indian healthcare is rife with piercing social commentary delivered through the eyes of a 20-something idealistic female junior doctor. And its biggest strength lies in how the makers stray away from reducing anyone to villains, instead telling a cautionary tale on how it's impossible to blame an individual when a whole system is fractured. In a way, Laakhon Mein Ek then, cements Rath's standing as a comedian who doesn't need punchlines to deliver big ideas. It's fitting then, that he now feels more like an artist the limelight is destined to follow.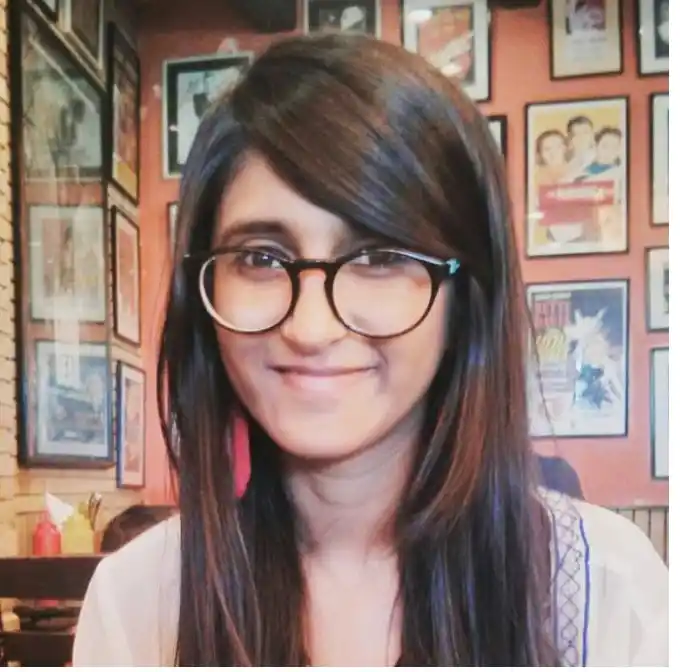 When not obsessing over TV shows, planning unaffordable vacations, or stuffing her face with french fries, Poulomi likes believing that some day her sense of humour will be darker than her under-eye circles.