Congratulations viewers. You've watched Priyanka Jagga piss on television. You only have yourselves to thank for whatever bestial things are coming up next.
There are some moments in television history that altered the course of our lives forever. The cast for Dekh Bhai Dekh going to the USA, for instance. The first time Mihir was reincarnated on Kyunki Saas Bhi Kabhi Bahu Thi or when Anwesha said "Hey Bhaggu" on Remix. The time Daya decided to break a door on CID. When Raghu decided to upload Delhi University's vernacular on Roadies.
The reality show Bigg Bogg, the cesspit of disgusting human behaviour, decided to add its own to the list last week. Their idiosyncratic Canadian contestant Priyanka Jagga, decided to break the previously unknown fifth wall by pissing her pants during a task.
Since the time she arrived on the show, Jagga has been a strangely compelling presence. The 32-year-old fashionista and marketing recruiter was el fuego from day one, when she started treating celebrities-turned-sevaks with utter disregard, leaving viewers with Lagaan feels. She fought with pretty much everyone, made Rohan Mehra her personal sevak in the second episode because he's cute, then put him in jail because she thought he had attacked her with a glass of water. She walked in and sat on the throne, making other guests feel like the poor Stark children. Priyanka didn't just want to destroy the other housemates, she wanted to devour their souls, steal their girlfriends and take their lunch money.
Now she is gone, evicted out of the show through the capriciousness of public voting.
However, we will always have that one moment, when the camera zoomed in to show us her little piss droplets leaking off the surface of a toy horse she had mounted for the task. It was the cameraman deciding to show us what would happen if Bigg Boss was really Breaking Bad but about cocaine and snorted in one sitting. This overwhelming, peak reality TV moment that you can never unsee.
As I watched it all unfold, a volley of questions went off in my head. Are we inevitably heading toward our own Heidi Montag moment, where a contestant gets 10 cosmetic surgeries in a single day? Wait, is that lady with Modi's face on her ass Rakhi Sawant? But the only one that demanded an answer was: Is Bigg Boss getting too real?
Where do we go from here? After this watershed moment, things can only go progressively downhill. Congratulations viewers, you have yourselves to thank for whatever bestial thing is coming up next.
It's certainly what happened in the West when in 2002, a stoned Justin Timberlake started crying when he was Punk'd in his own home by two "IRS" agents who claimed that he owed $9,04,000 in tax money. They threatened to repossess his cars, house, property AND his dogs until he paid up. Things got worse as the years passed. We got to see former NBA player Lamar Odom completely disintegrate on TV. Apart from watching his divorce from Khloe Kardashian on Keeping Up With the Kardashians, Lamar was found unconscious due to a drug overdose.
India is a slow and steady country tripping on sanskars with zero chill. So instead of scaring young popstars and sport stars breaking down, we had a self-confessed gharelu ladki to pee on national TV for a task.
I can't help but long for simpler days, when all that we expected out of a reality show was a slice of genteel reality: Watching people slug it out over whether they could sing, or lose weight, or find a person they could love, or just have sex on camera.
I wrote last week that reality television is simultaneously perverse and cathartic because it allows us to express emotions we are taught to suppress, including the urge to pee in front of thousands of people. But in an era where the lines between our own realities are blurring, where Instagram and Facebook and Spotify and Foursquare unite, what hope does reality TV have to garner your attention?
Now that the deed is done, the Rubicon is passed, here's a reality check for reality TV. No one really wants to watch people beat each other up every day. We really just enjoy the foreplay involving a couple of swear words we wouldn't throw around at home. Yes, there is vicarious entertainment in watching people struggle – against rude, entitled jocks; against scheming women; against their own bodies, even – but for fuck's sake, we didn't include a struggle with the bladder. It's clear that Bigg Boss showrunners didn't get the memo that television is a medium for diversion, not for inspiring its audience to take up a strenuous Kegel regime.
Where do we go from here? After this watershed moment, things can only go progressively downhill. Congratulations viewers, you have yourselves to thank for whatever bestial thing is coming up next.
On Bigg Boss season 11, we will likely witness the first time someone takes a shit on TV. #TurdWars will trend on Twitter and Facebook for days. Opinion pieces like this one will sing a dirge for simpler days when people could watch TV with their families as contestants only peed on TV.
Are we ready for this brave new world? I doubt it, but in a post-Priyanka Jagga atmosphere, impossible is nothing. So keep your diapers ready and umbrellas close, because shit's gonna hit the fan, real soon.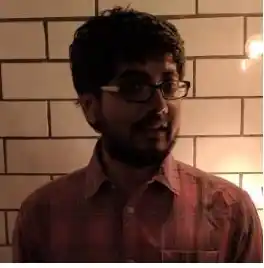 Lover of baby animals, Arsene Wenger, Damien Rice, Peggy Olsen and overly long podcasts. Tweets at @parthsarora.
Confused about most stuff. Writes things.