Horror comedies work as a terrific balm for our minds, crumbling under a stagnant routine. What's not to love about watching a confused group of people run around escaping an equally clueless bunch of the undead? Kickstart the weekend with instant classics like What We Do in the Shadows and Official Bhootiyagiri.
I have one suggestion for your watchlist this weekend: Make it about horror comedies.
For one, the genre makes for incredibly easy watching, something that would work as a terrific balm for our minds, crumbling under a stagnant routine. And second, what's not to love about watching a group of people run around in confusion to escape from an equally clueless bunch of the undead? Last but not the least, as far as combinations go, a horror comedy is an instant classic, offering ample reason to cross out fear with laughs, managing in the process a wholesome movie-watching experience that's out of the ordinary.
Think of this installment of recommendations as a starter-kit of sorts: There's two films and two shows that are great entry points to the genre of horror comedies and are bound to make your weekend watching worthwhile.
1. What We Do in the Shadows: Based on the absurdly rib-tickling vampire mockumentary film written and directed by Jemaine Clement and Taika Waititi, the TV adaptation of What We Do In the Shadows finds a way to get even better and funnier. A large part of it is the inventiveness of the premise: observing the oddities of a breed of maniacal, dysfunctional vampires adjusting to a modern world that doesn't care for them. A documentary crew followed the struggles of four roommates trying to live and make a living in New York feels like the plot of every HBO-endorsed millennial dramedy. But even that abused trope gets a new leash of life because of the show's central deceit: Those four roommates also happen to be vampires. Featuring guest appearances from Waititi, Nick Kroll, and Tilda Swinton, to name a few, What We Do in The Shadows is a never-ending promise of laughs and enjoyable silliness.
Both seasons of What We Do in the Shadows are streaming on Disney+ Hotstar.
2. Zombieland: If you were disappointed by last year's Zombieland: Double Tap, the widely anticipated sequel to Zombieland, one of the finest zombie comedies of the last decade, there's nothing like a rewatch of the original that can heal the hurt. Starring a masterful ensemble of Jesse Eisenberg, Emma Stone, and Woody Harrelson as the survivors of a zombie apocalypse, Zombieland is part-road movie, part-buddy film, and all-round brilliant zombie horror that delivers on both the theatrics and the laughs. What makes this movie such a satisfying rewatch is its continued ability to surprise without losing sense of the purpose of its genre. Case in point? That outrageously entertaining Bill Murray cameo that remains a hot favourite till date.
Zombieland is streaming on Netflix.
3. Official Bhootiyagiri: It's poetic that one of the first attempts at an Indian horror comedy is spearheaded by the ever-dependable Sumeet Vyas, one of the first actors to embrace Indian streaming much before Netflix and Amazon made inroads into the country. In Official Bhootiyagiri, where Vyas reprises his role as Dilwar Rana, a socially awkward CEO tasked now with running a haunted hotel, the actor finally gets the chance to display the length and breadth of his comic timing. The result is an engrossing show that doesn't get scared of demons too easily, and resists the temptation to turn the idea of horror into a gimmick. Over five episodes, Official Bhootiyagiri achieves that delicate balance between being thrilling and dishing out the thrills.
Official Bhootiyagiri is streaming on MX Player.
4. The Cabin in the Woods: The Cabin in the Woods is a pulpy rollercoaster ride that is at once, a glorious reminder of what makes horror such a joyous affair as well as underlining how easy it is for the genre to deceive in broad daylight. Centred around a group of friends who hike up to a remote forest cabin on a holiday, the film starts out by sticking to the beats of a regular horror offering – the protagonists soon find themselves as victims to a merciless, violent attack by zombies in their backyard. Yet, just when you think you've seen it all, The Cabin in the Woods efficiently changes gears, tone, and theatrics to become a film that derives plot from a gory plot-twist. If you're missing an impromptu vacation with your friends or are in the mood to distract yourself from worrying about when you might be able to take that next vacation with your friends, look no further than The Cabin in the Woods.
The Cabin in the Woods is streaming on Netflix.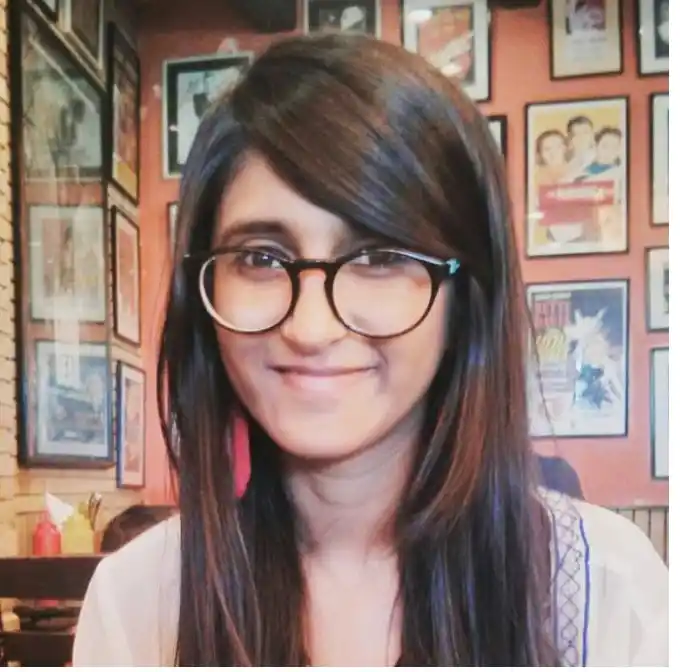 When not obsessing over TV shows, planning unaffordable vacations, or stuffing her face with french fries, Poulomi likes believing that some day her sense of humour will be darker than her under-eye circles.