Here's a watchlist of five movies and shows to get started on the subject of race and Black Lives Matter. Here's hoping that watching these will open our eyes to the systemic oppression of our own people that we tolerate in India every day.
In the last few days, as the nation-wide protests against 46-year-old George Floyd's death at the hands of three Minneapolis police officers have intensified in America, it's become evident that we're at a moment in time when Black Lives Matter can't afford to only be a hashtag. Just like equality can't only be practiced in theory. To achieve that, it's imperative for us to educate ourselves on ways to amplify black voices.
Films have the power to not just open minds but to also rewire our worldviews. The political is personal for these filmmakers who challenge white superiority and racism by underlining that when a group of people keep benefitting from the prejudices hurled against minorities without any urge to change things, they become part of the problem.
Here's a watchlist of five movies and shows to get started. Here's hoping that watching these films will open our eyes to the systemic oppression of people that we tolerate in India every day.
Do The Right Thing: Less than a week after George Floyd's death, Spike Lee uploaded a video titled "3 Brothers – Radio Raheem, Eric Garner, and George Floyd" that intercut the deaths of the three black men and began with the question: "Will history stop repeating itself?" The question serves as an apt reminder of just how little white America has learnt from its mistakes: Like Floyd, Eric Garner was a victim of police brutality in 2013. Both these killings also share an eerie resemblance with the onscreen death of Radio Raheem, Lee's protagonist in his seminal 1989 film, Do The Right Thing. In essence, the stories remain the same. It's just the faces that keep changing.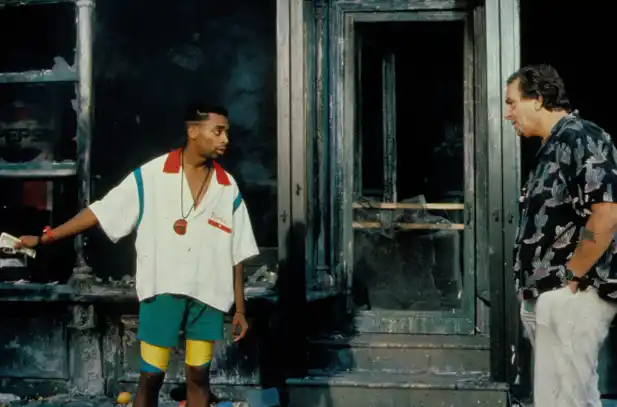 40 Acres and a Mule Filmworks
In the film, a streetside brawl in Brooklyn takes a sudden turn when the cops arrive on the scene and have Raheem, one of the men involved in the fight, in a chokehold even as onlookers yell that he can't breathe. What follows hardly needs to be spelled out. Even here, there is significant focus on the damage to property than the loss of life. In the last few days, dozens of people all over the world have taken to revisiting Do The Right Thing, which is testament to how topical the film's articulation about the excesses of police brutalities and using violence for self-defence really are, even three decades later.
Do The Right Thing can be rented on BFI Player.
Strong Island: Back in 1992, William Ford was 24 when he was shot at an auto shop by a white employee. He was unarmed. And yet his case never went to trial. Over two decades later, Ford's younger brother, Yance Ford made the Oscar-nominated Strong Island, a documentary that sought to investigate what stopped the authorities from bringing his killer to task. Part intimate exploration of the ripple effect a dutiful son's untimely death had on a family and a community, and part true-crime drama, Strong Island is a searing portrait of how a malfunctioning judicial system is designed to inflict even more trauma on black lives.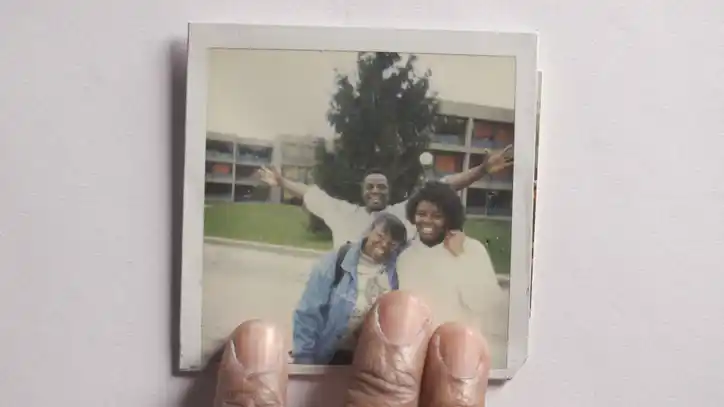 Netflix
Strong Island can be streamed on Netflix.
When They See Us: It's near impossible to counter the mindset that sees the bodies of black men and women as disposable goods without first, confronting the system that has been enabling it all this while. There is perhaps no cinematic outing in recent times that understands it better than Ava DuVernay's When They See Us, a four-part miniseries that chronicles the 1989 Central Park Jogger case, a striking evidence of the lifelong repercussions of state-enabled prejudice. Through the four episodes, DuVerney, operating at the peak of her craft, follows the degradation thrown in the way of five black juveniles, wrongfully convicted and prosecuted for raping a white woman. The gut-wrenching rendition, possibly the finest dissection of how the police continue to treat black Americans as cattle, places its focus squarely on the things mercilessly snatched away from five teenagers: innocence, a stab at adolescence, and a fair chance at being treated like a citizen with the same rights as everyone else.
Netflix
When They See Us can be streamed on Netflix.
If Beale Street Could Talk: Based on James Baldwin's 1974 novel, Barry Jenkins' If Beale Street Could Talk translates the helplessness of black American life with a haunting intensity. The film's plot revolves around Tish and Fonny, a young black couple whose future is cut short when Fonny is falsely accused in a rape case, an outcome of a white police officer being called out for his racism. As Fonny languishes behind bars for a crime he didn't commit, the world outside moves on, giving him no other option but to succumb to its ways. Even though If Beale Street Could Talk is set in the 1970s, effectively reflecting on the inequalities in the past, its revelations of the power equations at play in policing black bodies respond to the politics of current times. That even today, black men and women are powerless against a system that alienates them instead of protecting them is both an indictment of America and the very point of Jenkins' sparkling adaptation.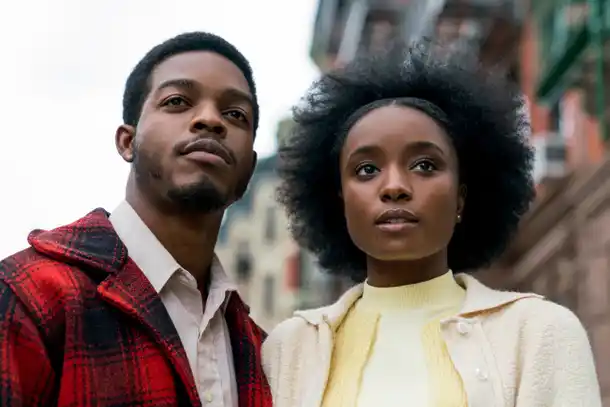 Plan B Entertainment
If Beale Street Could Talk can be rented on YouTube.
BlacKkKlansman: Spike Lee's BlacKkKlansman, that fetched the prolific writer-director his first Oscar, is both an excellent comedy and one of the most hard-hitting social satires on racial inequalities, a delicate balance of tones that can be perfected only by someone of Lee's calibre. Set once again in the 1970s, the film follows the first African-American detective in the Colorado Springs Police Department who infiltrates the Ku Klux Klan. Even when Lee mines humour from the abject ridiculousness of the premise, BlacKkKlansman never loses sight of the bigger picture: exposing the web of intolerance that minorities have to not just live with, but also continuously fight against. In his New York Times review, film critic AO Scott succinctly summed up the film's intent, writing that "maybe not everyone who is white is a racist, but racism is what makes us white." BlacKkKlansman's closing images are intercut with the 2017 Unite the Right Rally in Charlottesville, an ask of self-reflection from white America that is as potent as it can get.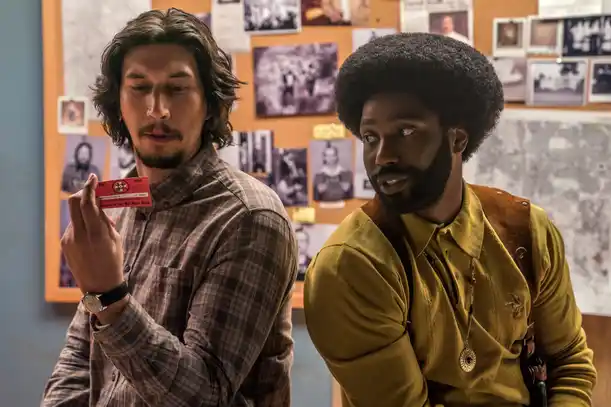 Blumhouse Productions
BlacKkKlansman can be rented on Amazon.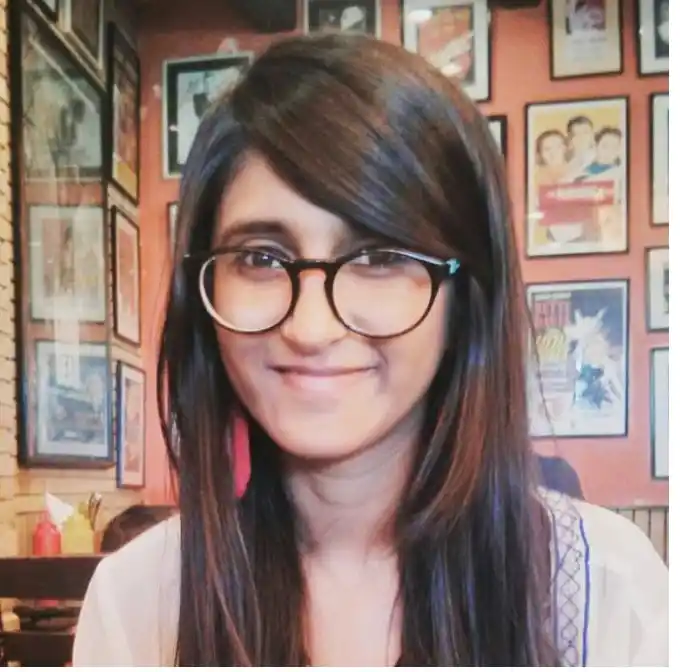 When not obsessing over TV shows, planning unaffordable vacations, or stuffing her face with french fries, Poulomi likes believing that some day her sense of humour will be darker than her under-eye circles.