There is plenty to celebrate about Virushka. But we should probably clap loudest for Anushka Sharma's pluckiness, a Bollywood outsider who does things her own way.
For the last four years, since the moment India managed to get a whiff of Anushka Sharma and Virat Kohli's romance, we've collectively metamorphosed into a neighbourhood aunty waiting with bated breath for them to answer the one question: Shaadi kab hai, beta?
Well, in December last year, #Virushka went ahead and put all questions to rest — one breakup, numerous accusations of Anushka being a "distraction" for Kohli, adorable declarations of love, and a fiercely guarded relationship later. The single-most anticipated event of 2017 was finally done with. And there's plenty to celebrate.
Virat and Anushka's union is a chance to be happy about the fact that these are two people, in two industries that we are obsessed with, who have reached this level of success and popularity on the back of merit and talent (with a fair bit of privilege, of course). Where Virat has distinguished himself on the field, soaring from one honour to the next, Anushka has had the harder job of breaching Bollywood as an outsider. And then doing the delicate dance of working in mainstream films, while continuing to do things her way.
It's only befitting that Anushka should do it. She is known for her refreshing candour on Bollywood's disturbingly obvious wage-gap, which reveals how even female and male newcomers get paid differentially. She has shot down nosy interference in her personal life, and has taken on the mantle to school Bollywood on its widespread sexism. In an interview three years ago, Anushka went on record stating how the disparity in the industry wasn't just limited to actresses getting paid less than their male counterparts. It was little things like allotting the male lead a better room than the female lead and also the fact that "not enough parts were being written where the actress is kept in mind. Instead, she is often placed as a side-show."
Anushka Sharma, remained resolute in redefining the boundaries drawn for heroines in Bollywood.
Anushka was clearly having none of this side-show business. At 26, she launched a production house with her elder brother, six years into her Bollywood career. It was a decision that was met with an almost unanimous combination of shock and awe. Bollywood norms can at best afford mainstream heroines a "shelf life" — a production house is either the domain of male actors, or a post-retirement stab at relevance for leading women. It certainly isn't something that an actress puts her weight behind in the "prime" of her career, even as A-listers like Shah Rukh Khan, Farhan Akhtar, Salman Khan, and Aamir Khan continue to run their own production houses for years, alongside their acting careers, reaping the material benefits of their stardom.
But Anushka Sharma, then just eight films old, remained resolute in redefining the boundaries drawn for heroines in Bollywood. Despite being an outsider. Especially because she is an outsider.
Her production house, Clean Slate Films, backed NH10, 2015's riskiest and finest film carried by a female lead, and then produced Phillauri last year, an unconventional (though flawed) movie that saw Diljit Dosanjh become prime Bollywood property. Their next venture Pari, a supernatural thriller released in March this year and had Sharma putting in a commendable performance yet again.
NH10 cemented Anushka's "gutsy" image and tackled the problematic reality of honour killings. At the time, half the members of the Censor Board wanted to ban it. Her next two productions facilitated the debuts of Anshai Lal and Proshit Roy. This wasn't merely a female lead putting her faith in newcomers and the non-mainstream stories that they wanted to tell. It was reminiscent of the same conviction Aditya Chopra displayed in her capability to bring Taani to life in Rab Ne Bana Di Jodi (despite the disapproval of many well-wishers, including Karan Johar).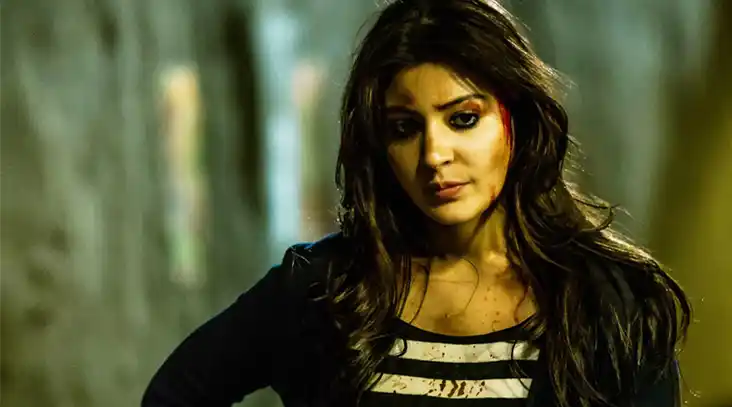 NH10 cemented Anushka Sharma's "gutsy" image and tackled the problematic reality of honour killings.
Image Credit: Phantom Films
Since 2015, the actress has consistently attempted to mainstream the kind of female-oriented films that Bollywood rarely accommodates. It's a kind of derring-do that could only come from "outsiders" like Anushka and Kangana Ranaut.
You see a bit of that pluckiness in her wedding to her long-term boyfriend at the age of 29, a mere nine years after her entry into Bollywood. For a long time, Bollywood has normalised actresses putting off their weddings to safeguard their career prospects. After all, if there's anything that comes between a film and its box-office compatibility, it's the presence of a married heroine. Of course that rule doesn't extend to our married leading men like Hrithik Roshan, SRK, or Saif Ali Khan. The wedding is a timely nudge for Bollywood to finally embrace the radical idea that "settling down" is exclusive to a heroine's ability to deliver blockbusters.
This "outsiderness" has filtered down to several of her roles. In the past, Anushka has been accused of overdoing the "young woman in a man's world". It's effortless in films like Rab Ne Bana Di Jodi, NH10, and Band Baaja Baaraat — but appears laboured in Jab Tak Hai Jaan, Jab Harry Met Sejal, or Ae Dil Hai Mushkil. Yet, it's this very quality that has spurred her success as an outsider who has managed to strike a balance between character-driven films and mainstream ones opposite A-listers. It's the same fire that has ensured she works doubly hard toward ensuring newcomers get a fair chance to showcase their talent. It's this trait that makes it possible for her to be the only actress to be a part of two 300-crore films, opposite the two biggest Khans, and yet hold her own.
In that same interview where she made the "side-show" remark, Anushka announced that it was imperative that the dated mentality of using an actress as a crutch for only romantic comedies needs to change. Today, after 10 years of being in Bollywood and on her 30th birthday, one thing is certain: If there's one person who can make that happen, it's this Sharma ji ki ladki.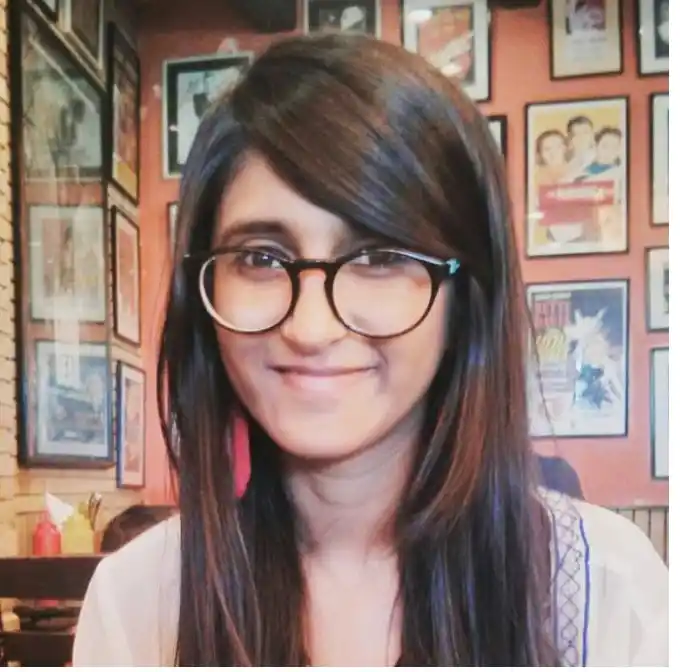 When not obsessing over TV shows, planning unaffordable vacations, or stuffing her face with french fries, Poulomi likes believing that some day her sense of humour will be darker than her under-eye circles.