Every time I leaf through the pages of an Amar Chitra Katha, I feel like I'm back in my grandma's warm embrace. My grandmother had conjured a fantasy world for a four-year-old through her unique storytelling, and Anant Pai's comics put that world in print.
One hot, sticky summer, when I was just a child, I contracted a case of measles, but I loved it. Despite the sore, itchy limbs and long, agonising hours spent confined in my room, my grandmother made my time down with the sickness not just bearable, but entertaining. She told me stories of kings and queens, of gods and asuras, dressed in rich, vivid hues and going off on fantastic adventures. In fact, most of my earliest memories are of my grandmother and great-grandmother spinning yarns from the Panchatantra, Jataka Tales, Ramayana, or Mahabharata.
Eventually, my great-grandmother, who gave me my first unabridged Ramayana in Bengali when I was seven years old, began to lose her memory. My grandma's stories too began to dry up. But though the storytellers might have withdrawn, the stories remained, thanks to Anant Pai, who would have turned 90 today, and his home-grown series of Amar Chitra Katha comic books. Every time I leafed through the pages of an Amar Chitra Katha, I was back in great-grandma and grandma's warm embrace. And the stories would never end.
Amar Chitra Katha first arrived on shelves in 1967, and gained popularity at a time when middle-class India was poised for some massive changes. In the '80s, households were transforming. Slowly but steadily, more and more middle-class families were opting for English-medium schools. The language spoken at home was no longer just the mother tongue. And grandparents, who were the greatest repository of folk tales and mythological stories in the oral tradition, were struggling to connect with their young charges. Television had crept into our living rooms, and entertainment was no longer about books and family picnics in the open. It is said that Anant Pai was horrified when he found out that children could not answer the simple question of who was Lord Rama's mother while conducting a quiz for Doordarshan. It spurred him to create a series of books that would transform our childhood for generations, and become the first popular attempt at recording our traditional stories for posterity. 
Page after page of the comic books, were a validation of something precious that I shared with my grandparents. Intangible. Rare. A bond that could never be put into words. My grandmothers had conjured a fantasy world for a four-year-old through their unique storytelling. Amar Chitra Katha put that world in print. And for hundreds and thousands of kids like me, it was Uncle Pai, the smiling man on the last page of the comic books we had to thank for it.
Amar Chitra Katha first arrived on shelves in 1967, and gained popularity at a time when middle-class India was poised for some massive changes.
The impact of Pai's Amar Chitra Katha – that picked up folk stories, myths, legends, and characters from local Indian languages and repackaged them for urban kids – was felt when we gathered around the telly to watch the first-ever episode of Ramanand Sagar's Ramayana on Doordarshan. It was almost as if the set and costume designers had brought ACK illustrations to life on the screens for us. Imagine the thrill!
Amar Chitra Katha came into my life when I had outgrown the story sessions with my grandmothers. And it stayed with me even after I got hooked to Ramayana and Mahabharata on the TV and the wave of mythological shows that followed. The beauty of Uncle Pai's world was that every time you picked up a copy of the comic books, you discovered something new. The heart-breaking story of Shakuntala, who was doomed to be forgotten. Of little Ganesha who was created by Parvati and lost his head to Shiva's wrath. Of valorous kings from history such as Asoka, Vikramaditya, Prithviraj Chauhan, and even Gautama Buddha. Every issue was a revelation. Most importantly, he made history lessons less boring. I suspect, it was the same for so many other kids growing up in the Doordarshan era. In that sense, Amar Chitra Katha picked up from where our grandparents left off.
Uncle Pai did not just create a supremely successful legacy with Amar Chitra Katha. He created what was possibly India's first memory project. And he brought it all to the new generation of Indian kids in a language they would understand: English. 
Today, my daughter is spoilt for choice. There are books that are better illustrated, produced, and written than the Amar Chitra Katha series. Uncle Pai's labour of love is no longer the default choice for parents who wish to introduce their children to the wonderful world of Indian stories – there are e-books, animated films, and brilliant audio books as well. While I have already introduced my daughter to a few Amar Chitra Katha comics, starting with a childhood favourite of Ganesha, I realise it is not the same for her. Much as she adores Durga for her superpowers, or Ganesha for his wit, she idolises Elsa and roots for Moana.
There are many things that we love to pass on to our children. Our favourite stories and characters from mythology are chief among them. But there are also some choices that they make on their own. Uncle Pai was the surrogate grandmother in many of our lives. Arriving at a crucial time in middle-class homes, with his bagful of stories and pictures. At a time when families are getting smaller and smaller still, and screens turning into the default baby-sitter and storyteller, it may not be a bad idea to bring back a slice of Uncle Pai into our lives again.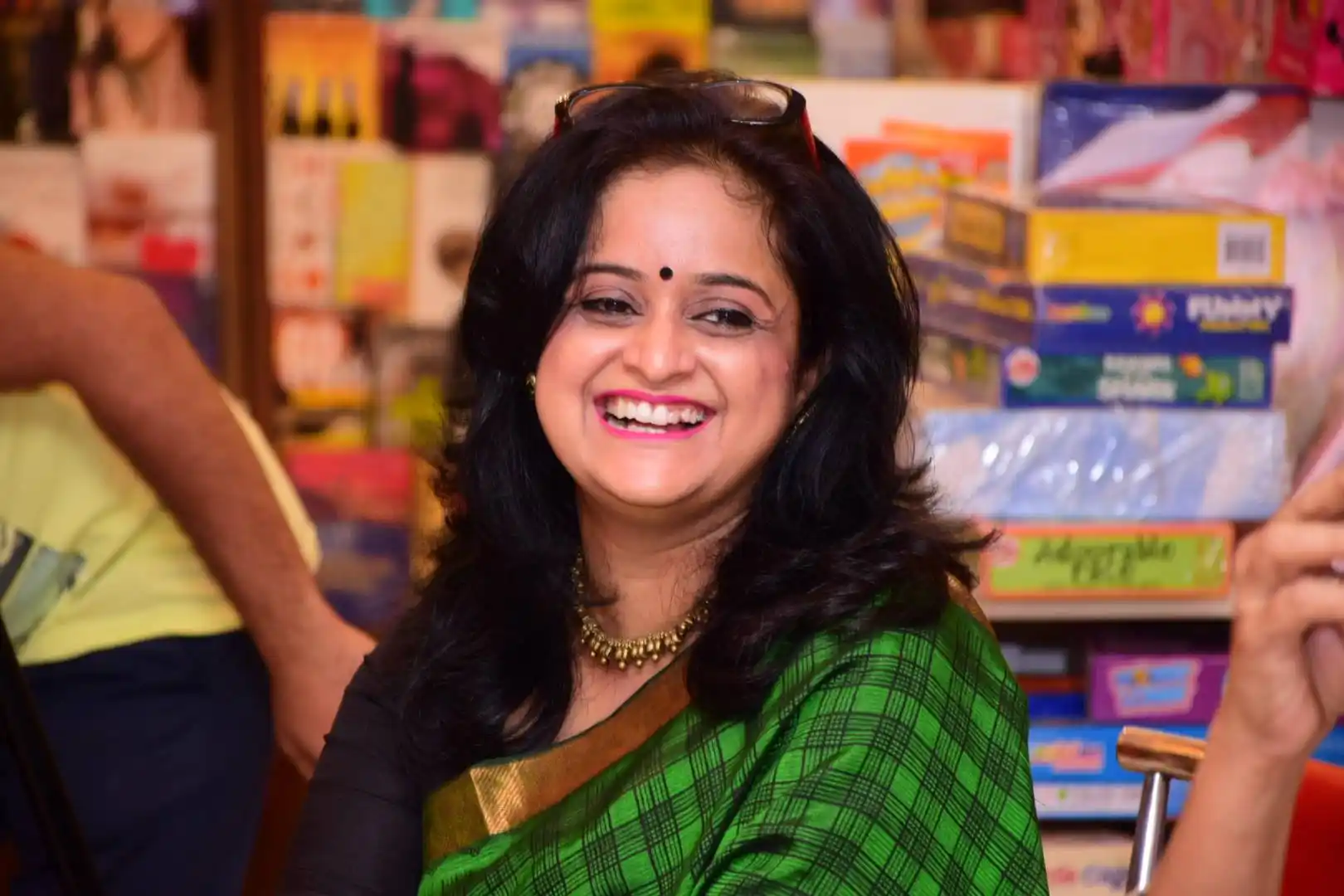 Chandrima Pal is a journalist, columnist, career insomniac and caffeine snob. Loves food. Does travel. Author of A Song for I (Amaryllis) and At Home in Mumbai (Harper Collins).