Anaarkali of Arrah is relevant to every woman engaged in a profession where being attractive is mandatory. To men, the fact that they've paid for a service, extends to them having paid for the woman's company.
Last year, my 24-year-old model friend paid a surprise visit to my home one evening, crying her eyes out. Her kohl was smudged, hair dishevelled, and face contorted into a pained expression. I stood frozen, my mind naturally assuming the worst, even as her cries began breaking up my thoughts.
"I think I have ruined all chances of ever landing a modelling gig," she told me, tearfully.
On prodding her further, I learnt that she had gone to audition for a modelling job at an agency and was midway through her test shoot when a middle-aged account director asked for the room to be cleared so that he could discuss the contract with her in private.
Once it was just the two of them in the room, he asked my friend to sit down on a stool and stood in front of her. He told her that she could lose the job, as she was a few inches shorter than the conventional height of a model the agency was looking for. Anxious at being served yet another rejection, my friend tried reasoning with him, but he cut her off before adding that there was one way he could guarantee that she would land the job. He let those words hang in the air, before pointing to his crotch and unzipping his pants.
Terrified and disgusted, my friend bolted. While recounting the story to me, she kept stressing over and over again her "mistake" of not agreeing to do what he had asked for. When I told her that the director had no right to demand sexual favours from her in the first place, she shook her head and blamed herself for being "weak" and refusing to do something "girls in glamorous professions are expected to do anyway". I don't know what broke my heart more: The fact that such a frightening thing had happened to her or that she was already normalising the act of a man propositioning her against her will.
I was reminded of my friend, who has since switched careers, as I watched a highly disturbing scene from Avinash Das's debut movie Anaarkali of Arrah. In the scene, the film's heroine, Anaarkali (Swara Bhaskar), a local singer-dancer and the town's "it" girl, is publicly groped mid-performance, on stage, in front of hundreds of men. Her assaulter is a drunk Dharmendra Chauhan (Sanjay Mishra), the politically connected vice chancellor of a Bihar university.
Anaarkali fends him off gently at first, firmly and unequivocally later. Not one to be perturbed by the rejection of his unwarranted advances, Chauhan goes on to force himself on her, pawing her all over, even as the audience silently watch the horror unfold. But Anaar has the final word – briefly – when she manages to extricate herself and slaps him.
To men, the fact that they have paid for the services of a restaurant, a flight, a massage, or in Anaarkali's case, a dance performance, extends to them having paid for the company of the women whose consent is irrelevant.
Anaarkali and my friend were poles apart from each other in the way they reacted to their respective situations. But they had one thing in common: Their situations were a direct result of the perceptions associated with their professions. They are both women engaged in supposedly glamourous roles that put a premium on their looks: By extension, they were fair game for sexualisation. And further, would be available and willing to accept any and all kinds of sexual advances from anyone.
In a way, the film, which is set in the small hamlet of Arrah in Bihar, is oddly relevant to hundreds of women engaged in informal professions in the service sector, in which being attractive – whatever the mode dictates these days – is a mandatory requirement. To men, the fact that they have paid for the services of a restaurant, a flight, a massage, or in Anaarkali's case, a dance performance, extends to them having paid for the company of the women whose consent is irrelevant. In a particularly searing scene, Mishra's character throws notes at Anaarkali in order to get her to sleep with him, despite her protestations, "Randi nahi hain hum" (I am not a sex worker). She then collects all the notes, stuffs them into her kameez, and says, "Hum note lenge bhi aur denge bhi nahi" (I will take the money but I still refuse to put out) before stomping off.
This sequence makes an important point about consent, but it is also underscoring "randi se kum" (a little less than a prostitute) perception that lies at the heart of Anaarkali of Arrah. Das makes his character repeat the lines every few minutes, if only to somehow hammer the idea into the heads of the dense men that populate his frames – and those watching them. That, Anaarkali – an attractive woman, who smokes, indulges in casual sex, and is unapologetic about making a living out of singing double-meaning songs meant to titillate men – is invariably interpreted by them as someone whose body they can stake a claim over. It is because of this conditioning that to them, the assumption that she might as well be a prostitute, doesn't seem irrational, let alone insulting.
It's a problem faced by women in professions that demand they look good: flight attendants, cheerleaders, actors and models, waitresses. A 2014 study on sexual harassment in the restaurant industry revealed that more than 90 per cent of women had faced sexual harassment on the job. The same study also stated that 43 per cent of women reported being pressured for dates from customers and 35 per cent reported that the harassment became physical with deliberate touching or pinching, while 17 per cent said it escalated to kissing or groping.
Promodome Motion Pictures/ Youtube
Recently, Tamil actress Varalaxmi raised the same issue plaguing the film industry. In a post, she revealed how she was propositioned by the head of a leading television channel during a work meeting. Toward the end of the meeting, the man asked her when they could meet outside, for "some other things". Though the actress declined his offer, the very fact that he, presumed that she would be ready to jump in the sack with him, speaks volumes about the assumptions that women are burdened with.
Even Anaarkali thinks of her profession in similar terms. She may not be a "sati savitri" (as conveyed in her own words) but she lives life on her own terms and knows one thing for sure – she may be getting paid to smile at you, sing to you, or even serve you… but she's certainly not getting paid to fuck you.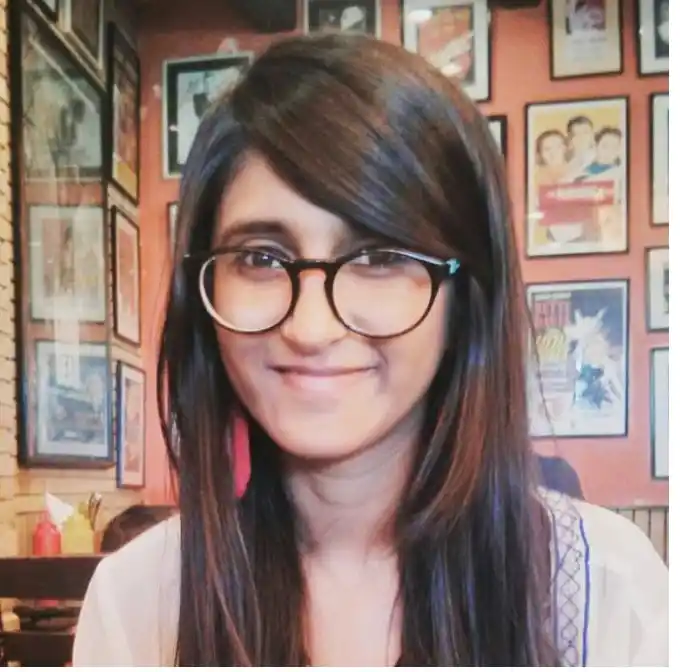 When not obsessing over TV shows, planning unaffordable vacations, or stuffing her face with french fries, Poulomi likes believing that some day her sense of humour will be darker than her under-eye circles.