Fifteen years ago, Britney Spears made a frothy pop song about a toxic relationship. Today, in the era of #MeToo, the word has a very different connotation. It was so much in vogue over the last year that Oxford English Dictionary anointed it 2018's Word of the Year.
The year 2003 was a full of new millennium milestones that reminded us we were definitely not in the halcyon '90s anymore. The start of the Iraq War would go on to influence global geopolitics long after the 2000s were over, and PM Vajpayee's tenure was perhaps the last thing that Indians ever agreed on. Above all, 2003 was the momentous year that our childhood Princess of Pop, Britney Spears, broke out of her cutesy "Oops!" mould, hitting us with an unforgettable single: "Toxic". Featuring Spears writhing around in a sheer diamond-studded bodysuit, and the string arrangement from "Tere Mere Beech Mein," the song is a sexually charged, bass-thumping ode to a toxic relationship with a guy that she just can't resist.
No wonder it became an instant classic worldwide, and would define the word "toxic" for the next 15 years. But, sadly, Ms Spears hasn't been relevant for a few years now. What is relevant, is the Oxford English Dictionary, which has made "toxic" 2018's Word of the Year.
It's only fair that everyone's second favourite dictionary (after Merriam-Webster's Twitter account, obvs) would step up to challenge Spears. In this year of #MeToo, the OED claims that, after "toxic chemical", their Word of the Year is most commonly paired with "masculinity". Other popular pairings this year include "relationship", "environment", and "culture" – all of which have been frequently brought up as women recount their #MeToo stories. Last month, Google employees staged a mass global walkout in protest of the company's toxic work environment. And the concept of toxic masculinity is gaining currency with men who don't fit traditional macho stereotypes.
OED also mentions that the prevalence of the word is important in a more literal sense: from the use of nerve gas to poison a Russian intelligence agent in Britain, to the growing problems of polluted air and water, 2018 has been toxic indeed. Still, this same concept of tangible toxicity is not divorced from the definitions that accompany workplace harassment and sexism, with the OED pointing out the impact of everyday toxicity on mental health.
Of course, toxicity is not a new phenomenon, but the Word of the Year shows how far our lexicon has evolved in expressing it, and perhaps how much harder it has become to escape it. It is also indicative of the year that we have just experienced. In the last week alone, activist Shehla Rashid and entertainer Lilly Singh have both followed in the footsteps of dozens of public figures, especially women, who have taken a hiatus from social media due to its toxic influence in their lives.
It's not a coincidence that one of the runners-up for Word of the Year was "incel" – a Canadian portmanteau of "involuntary celibate", used for an often violent ideology where men believe they deserve a girlfriend or wife, but are unable to find one. The other was "gaslighting". The latter phrase comes from a 1938 play, Gaslight, in which a husband, to cover up his own crimes, dims the gaslights in the house, then refuses to admit to his wife that the light has become dimmer. By persistently denying reality, he convinces his wife that she is going mad – a sensation that will be familiar to anyone who has ever tried to watch Republic TV. Both "gaslighting" and "incel" remain heavily gendered terms, describing toxic and sexist practices, and can be read in conjunction with OED's Word of the Year.
So how did we come so far from Spears' relatable rendition of a thrilling relationship with a guy who's no good for her?
Of course, toxicity is not a new phenomenon, but the Word of the Year shows how far our lexicon has evolved in expressing it, and perhaps how much harder it has become to escape it.
Maybe we didn't. In Spears' "Toxic" video, she is dressed as a sultry flight attendant servicing a plane full of middle-aged businessmen, and pulls one of them into the tiny lavatory for a steamy makeout session, just to steal an access card from him. It's a clever subversion of the flight attendant fantasy, and sets Spears up to live out a spy thriller that culminates in her poisoning her cheating boyfriend. Combined with the lyrics, which chronicle her descent into sexual and emotional dependency – and were speculated to be about ex Justin Timberlake – "Toxic" is a lot darker than its frothy tones make it seem.
Fifteen years ago, the idea of a toxic relationship could easily be turned into a catchy pop song, but in our woke modern times, it requires a deeply emotive, poetry-laden anthology à la Lemonade. But Spears' journey from a woman who is jonesing for another toxic hit, to one who finally gains control, is – if anything – even more resonant in the era of #MeToo, when we've become familiar with so many stories that mirror her song. The only difference is that now, thanks to the movement, a toxic guy like that actually does wear a warning.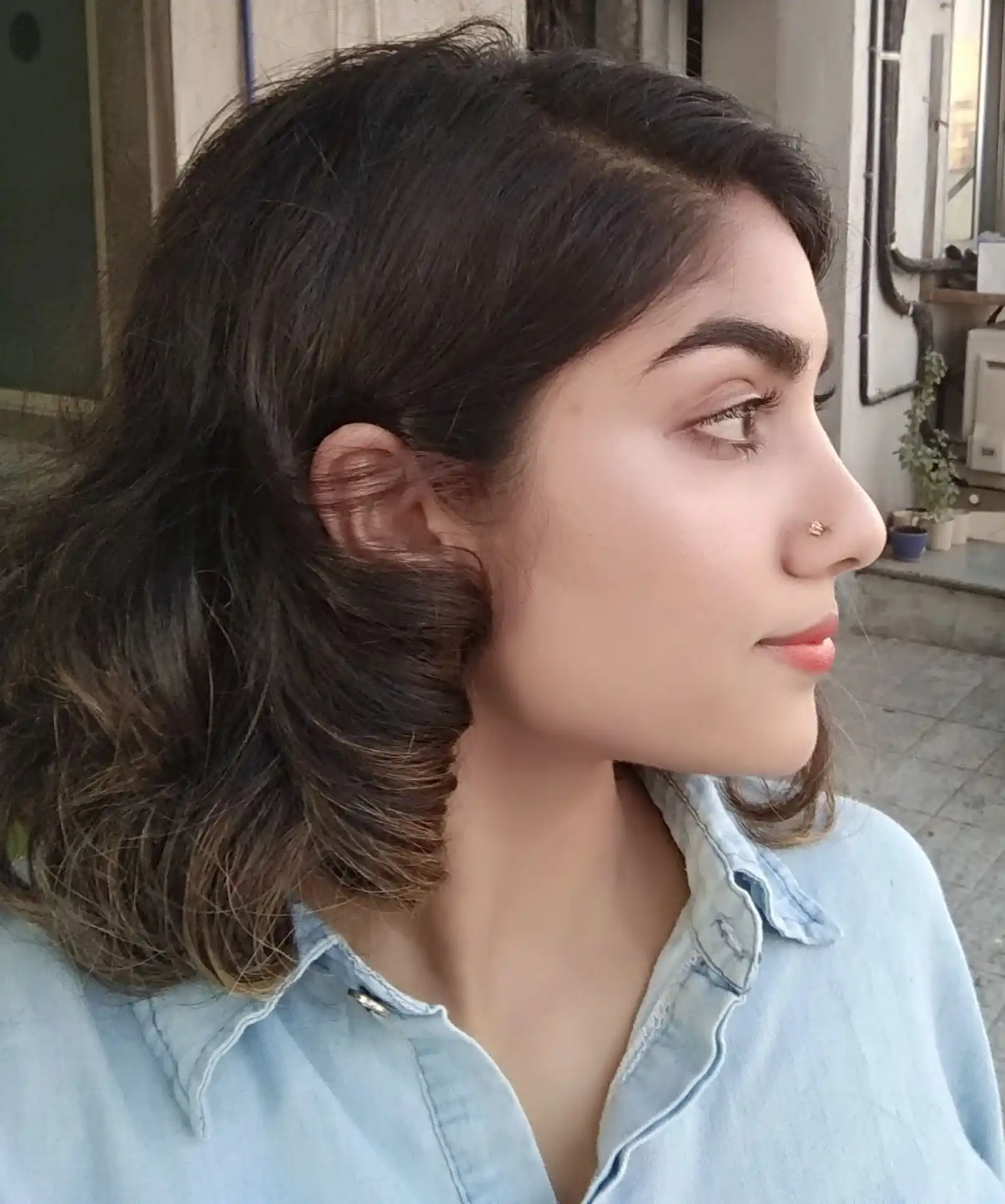 Kahini spends an embarrassing amount of time eating Chinese food and watching Netflix. For proof that she is living her #bestlife, follow her on Instagram @kahinii.