Yogi Adityanath is an extreme, hyperbolic endpoint of the world's love affair with rabble-rousers and strongmen. What else explains the popularity of Duterte and the Donald?
"Aaj zaroorat is baat ki hai ki unki ma, behenon, aur betiyon ko kabr se nikaalo aur unke saath balaatkar karo." (The need of the hour is that we should drag their mothers, sisters, and daughters out of their graves and rape them.)
This exhortation was captured in a 2011 documentary, Saffron War – Radicalisation of Hinduism, by Rajiv Yadav, Shahanawaz Alam, and Lakshman Prashad who were present at a Hindu Yuva Vahini rally. The convention was presided over by Adityanath who founded the outfit that has been labelled a private militia.
This, however, is hardly the only communally reprehensible statement associated with Uttar Pradesh's new Chief Minister. In his illustrious religio-political career as the head priest of the Gorakhnath Math and a five-time MP from Gorakhpur, Adityanath has courted multiple controversies – nearly all of them on communal lines. The criminal cases against him span a wide variety of charges such as rioting and attempt to murder, unlawful assembly, and trespassing on burial places. The Hindu Yuva Vahini has been involved in campaigns against "love jihad".
There is a galactic difference between Adityanath's brand of virulent, divisive politics and the "Sabka saath, sabka vikas" plank that Modi, Shah, and Co. purportedly used to come to power. And yet, in the Uttar Pradesh elections, there is a reason why Yogi Adityanath was the star campaigner, owing to his mass appeal in eastern UP. Aggression is in the air and "strongmen" are the new pin-up boys who bear down on the population, destroy institutions, and have a penchant for anything that has to do with violence.
Adityanath is a small example of this vicious wave that is washing over the world and people all over are rejoicing. Right from the man in the Philippines who went at the Pope and POTUS with his favourite "son of a whore" insult and unleashed a spate of "drug dealer" killings, to the US commander-in-chief and boss banner of immigrants, Donald Trump, who put in place the now-famous Muslim ban. These "strongmen" are experiencing a groundswell of popularity which only seems to increase as their antics get more absurd.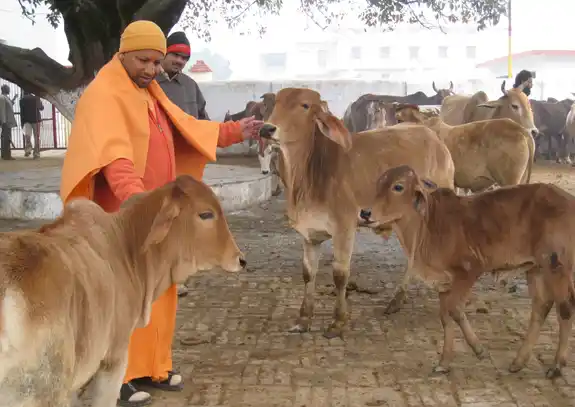 There is a galactic difference between Adityanath's brand of virulent, divisive politics and the "Sabka saath, sabka vikas" plank that Modi, Shah, and Co. purportedly used to come to power.

Courtesy: Hindustan Times/ Getty Images
What is worrying is that this wave is wholly different from the forced loyalty like in the case of Saddam's Iraq or Gaddafi's Libya or Kim Jong-un's North Korea. This rush of love is not only voluntary, it is driven not despite their viciousness but because of it.
It would be easy to write off Trump and Duterte as outré samples instead of an evident shift to a perverted form of leadership more in tune with Hitler's Germany or Stalin's Soviet Union. Vladimir Putin, he of the bare-chest fame, is lauded roundly for the strong, decisive actions we seem to love these days. "See, he is teaching the United States some manners. He is gaining respect," says my friend who is impressed by Vladimir's invasion of Ukraine and Syria. And no, my friend does not see reason when I tell him that under Vladimir's stewardship, the Russian economy has contracted and his government is bankrupt enough to deplete even its rainy-day fund. In fact, big badass Vladimir had to go with a begging bowl to China, an erstwhile Cold War rival, to seal energy deals at unfavourable terms.
But, Vladimir's subjects are happy, if the Kremlin media is to be believed. So is my friend. I hope the people of Uttar Pradesh – that routinely scrapes the bottom of human development indices – are happy too.
Strongmen beget strongmen. Trump seems to have been a personal inspiration for Adityanath. A few days prior to Holi, posters in a village close to Bareilly announced an ultimatum for Muslims to leave the village or be prepared to be treated the way Trump treats minorities. The contested posters bore Adityanath's name.
In these times, ignorance is a special, sedated bliss.
Adityanath is an extreme, hyperbolic endpoint of a love affair with rabble-rousers and strongmen that has well and truly caught up in India. Just look at the way we exchange high-pitched rants about surgical strikes and honesty certificates, egged on by a vitriolic social media? Boasts of a 56-inch chest can contribute to an election victory while criticism through cartoons may place you behind bars.
The ascent of a Adityanath has been enabled by this 56-inch chest. Ujjal Dosanjh, a former Canadian minister of health breaks down the advance of a strongman in a powerful recent piece. "He mines the majority's 'minority complex'… The vast majority is still in control but is told to feel persecuted like a minority… He builds a base in one part of the country. Once a pariah, ignored and written off, he gains popularity and strength. He emerges as the strongest man on the scene."
We've come to a point where we've completely reposed our faith in one strongman as to be able to justify a hideously communal face like Adityanath, and demand that he be "given a chance". Of course, we ought to give him a chance, considering he was handpicked by the man with the Midas touch. By now, the Prime Minister could ask us to leap off a cliff in the name of development, and we will spray chrome paint on our faces and yell "Witness me!" as we go out. In these times, ignorance is a special, sedated bliss.
A wise man once said that we all get the leaders we deserve. We've all helped in the creation of Adityanath. Loud television debates and an opinionated media has made us viewers with strong opinions – but not impartial, objective ones. We have effectively replaced policy with rhetoric; radical opinion laced with inflammatory language has replaced civilised debate. In these brutal, acrimonious times, Adityanath is the strongman we deserve.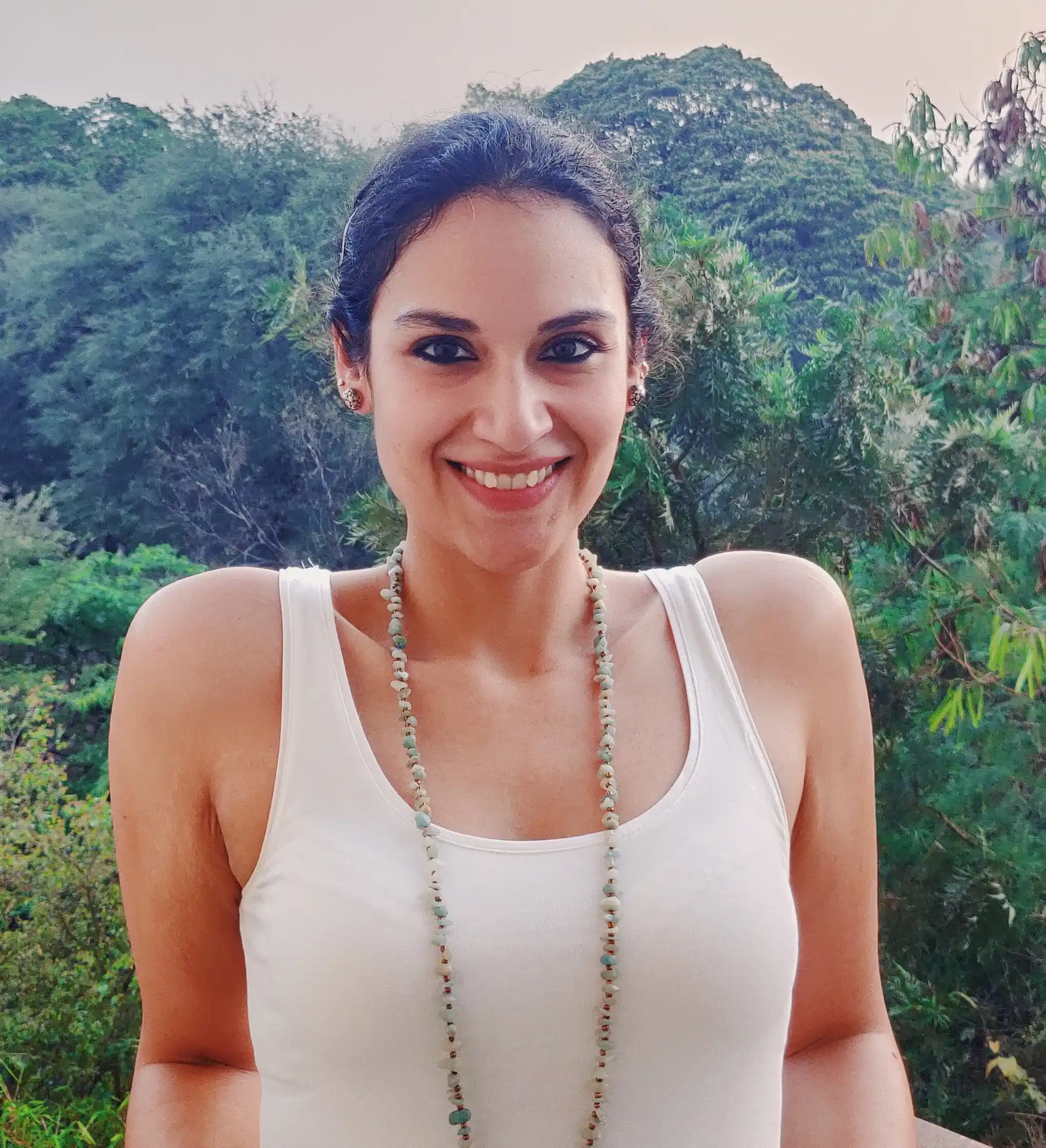 Karanjeet Kaur likes Mughal miniatures, mountains, moot points, and alliteration. She is the Creative Editor at Arré and tweets as @kaju_katri.