On Monday, Yashwant Sinha and a few AAP ministers sought to put an end to the migrant crisis in the only way they know how — by sitting on dharna in the national capital. They demanded the armed forces be brought in to assuage the crisis. They were promptly detained by the Delhi Police.
It's been two months since the first nationwide lockdown over the coronavirus was imposed, forcing most of us to stay indoors. But for one section of society, even that hasn't been an option for over 50 days and counting.
As the country enters its fourth phase of lockdown, there seems to be no end in sight for the crisis involving our country's migrant labourers, who have been struggling to make it back home across large distances with no source of income, or food to keep them going.
On Monday, a few AAP ministers sought to put an end to the tragedy in the only way they know how — by sitting on dharna in the national capital.
Migrant workers have been left to die. This is complete abdication of responsibility by the govt of India. Never in our history has one seen such an insensitive govt. People will never forgive it for such callousness.

— Yashwant Sinha (@YashwantSinha) May 8, 2020
Former union minister Yashwant Sinha, and Rajya Sabha MP Sanjay Singh were among senior leaders who took part in this protest at Rajghat in New Delhi.
Among their demands was that the armed forces be called in to help the labourers get home, and that proper arrangements be made for the same. The AAP leaders were promptly detained by the Delhi police for their trouble.
We have been arrested by @DelhiPolice from Rajghat, while demanding, smooth passage, with dignity, for migrants, to their home towns, too much to ask? नफ़रत भड़काने वाले सांसद को भाजपा की पुलिस गिरफ्तार नहीं करती, लेकिन मजदूरों के हक़ की आवाज़ उठाई, तो हम सबको अरेस्ट कर लिया👍 pic.twitter.com/HELRN7Mgy2

— Dilip K. Pandey – दिलीप पाण्डेय (@dilipkpandey) May 18, 2020
Sinha, who has been a staunch critic of the BJP ever since he quit the saffron party to work with Kejriwal, said civil authorities from both the centre and the state had "failed" migrant workers, and reiterated the demand that they be sent home with "dignity".
Singh chipped in, saying the crisis was proof that the BJP is an anti-poor party.
The BJP's leader of opposition in the state Ramvir Bidhuri, in turn, blamed the AAP for being responsible for the exodus of migrant workers from the state. The Delhi government failed to provide ration to the poor, he alleged.
Clearly, even as the national capital slowly opens its doors to the public, and images of struggling labourers continue to appall social media users, one thing is clear — the politics over the migrant crisis is far from seeing an end.
Over in UP, more proof of this has been emerging over the last couple of days.
Even as a horrific truck accident claimed the lives of 26 workers in the state, the government has been battling it out with Congress's Priyanka Gandhi over a request to run buses for migrant workers to get home.
Gandhi had earlier offered 1,000 buses to the Yogi Adityanath government — from Congress-ruled Rajasthan — to help ferry the migrants across the border.
After accepting the offer, however, the UP government apparently included a few riders that Gandhi's office has objected to. Among them was a demand to send all buses, along with fitness certificates and driving licenses of all drivers, to Lucknow by 10 am Tuesday.
Congress leader Priyanka Gandhi Vadra has written to Awanish Awasthi, Uttar Pradesh Additional Chief Secretary (Home) saying 'we received your letter via email late night at 11:40 pm asking us to handover 1000 buses along with required documents in Lucknow at 10 am'. (1/2) pic.twitter.com/R1JAFFrW5i

— ANI UP (@ANINewsUP) May 18, 2020
The Congress leader, according to NDTV, called the move "totally influenced by politics" and questioned what purpose would be served in making the buses travel empty from the state's borders, where they are right now, to Lucknow for a formal handover. The migrants, in the meanwhile, continue to wait.
So despite detentions, heated exchanges, and a general consensus that the migrants need aid to get through this sudden lockdown, it remains to be seen whether any party is up to the task. Until then, it seems, it's politics as usual.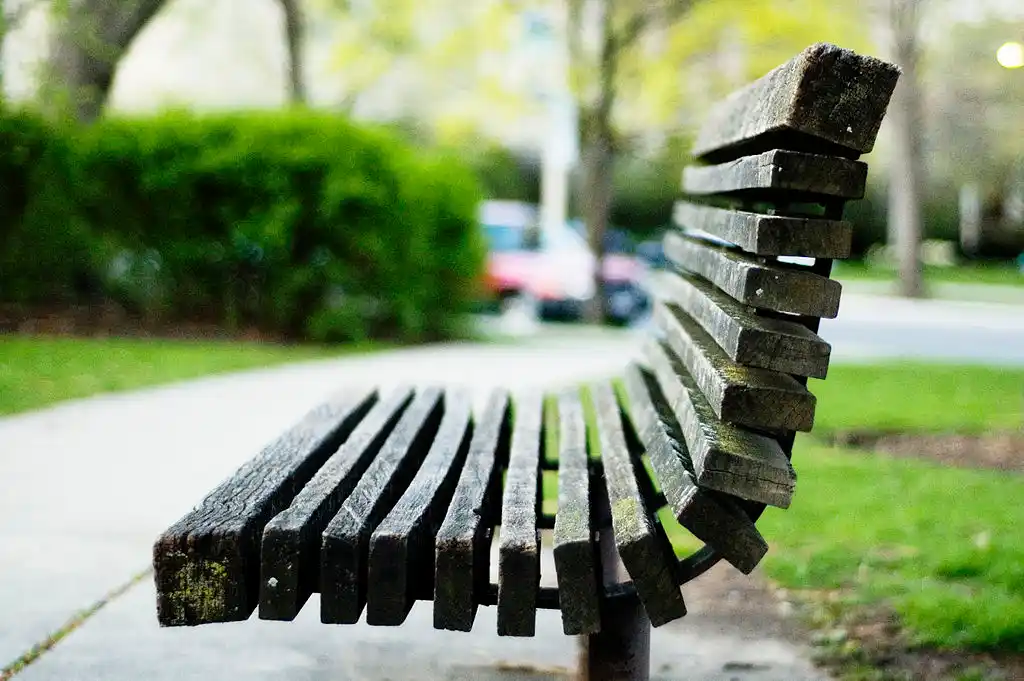 The Arré bench delivers stories that mattress. It hasn't achieved much sofar. But it's getting bedder.