AAP has won a third consecutive landslide election in Delhi, leaving the Congress party with a pitiful 0. A former social media manager for the Congress explains what he thinks voters found so impressive about Kejriwal's campaign, and what the grand old party could learn from it.
As I write this, the Election Commission has given the Aam Aadmi Party an unassailable lead on 63 seats in Delhi. It's a fantastic victory. NRC, CAA, Shaheen Bagh, "terrorist" smears, Ram Mandir trust, Hanuman Chalisa — there was much to muddy the minds of the average Delhi voter, but Kejriwal has prevailed.
It would have been tough for me to admit my appreciation for the way AAP has run this campaign a couple of years ago, given that I was then employed as the content head for the Congress party's social media team.
Back then, I was in the thick of the news cycle, consuming headlines like my life depended on it. But after the Congress party's defeat in 2019, I decided to take a break: No news channels, no Twitter, no newspaper, no political discussions at the tea stall.
It was something about this month's Delhi election that brought me back to Google News, and subsequently Twitter. Maybe it was because in my short time as an employee of a political party, I had never seen a fiercer David vs Goliath battle, or maybe it's because I believe that the Congress (still my party of choice) has much to learn from their loss.
Allow me to explain why.
In 2018, one of the long-running jokes among the social media team I headed was that if the Election Commission were to consider social media sentiment as a parameter, we could have snatched Gujarat from BJP. But the trouble with crafting social media messages for a political party is that you can't say much without authorisation.
The Congress's stand is often at loggerheads with social media sentiment. There were times when we cringed at its response — Rahul Gandhi's temple run, Randeep Surjewala's janeu claim — and moments that made us die a little inside, such as when RG showed off a barely concealed rudraksha at pressers. At many points, it felt like our messaging was too disparate and wholly dependent on news cycles, elections and requests from leaders.
Every morning at 6-6.30, I would scan newspapers, websites, and Twitter. Then I would prepare the agenda for the day. They would hold a press conference. We would prepare a counter. They would trend a hashtag. We would respond with a counter-trend. It felt like the Congress lacked a narrative of its own. This usually led to less media coverage.
I remember bringing this to RG's notice in the only meeting my team had with him. He diligently explained his reasons behind not formulating and disseminating the Congress's vision, seeing that there was over a year to go for the 2019 election.
The Congress's stand is often at loggerheads with social media sentiment.
Later, the party came up with its manifesto and NYAY. It was academically robust. Could we market it well? I doubted it. Events like Balakot dominated the popular imagination way more than our well-meaning social justice promises. So the BJP ended up winning the battle of narratives, and I quit following up on the news.
This election has changed that. My sentiments are still with the Congress, but I've been thoroughly impressed by Kejriwal's campaign. And I think that if the Congress has been watching this election closely, there are a few lessons it would take from AAP's victory.
Voters need a robust persona
The sheen of the Gandhis seems to be yielding diminishing returns (rag-tag coalition victories in some states, and locally won elections don't count). As Kejriwal has shown, a stable political face, left-of-centre welfarism, and nationalistic stances on critical legislative issues have a captive buyers' market. Post-ideological politics is here to stay.
In this regard, Congress has some hard, pragmatic choices to make. There's a need for a mass-backed leader who could unite different sub-groups, age-groups, and state leaderships. This is easier said than done, considering the party has about as much internal discipline as a motley group of schoolboys.
In some states, there is vicious infighting. In others, there is no party structure. The Congress needs more ideologically moored foot soldiers, like the RSS. The Congress Seva Dal is an attempt in that direction.
But the Congress ideology is becoming increasingly inconsistent and politically expedient depending on the issues of the day. It's no surprise if the average karyakarta turns around and asks, "Excuse me, but what's our ideology again?"
And no, it does not suffice to say Congress follows Gandhi's ideals. This day and age need a recalibration.
The Congress needs more ideologically moored foot soldiers, like the RSS.
It's not Hindutva all the way… 
The rabid, minority-baiting, insulting, sneering, intimidating Hindutva brand of politics that we've seen in recent times comes with a sell-by-date. Voter fatigue is real. Instead, the Hanuman Chalisa-chanting, do-gooder welfarist with a nationalist tinge is welcomed. He is seen as the rightful chief to steer Delhi. When it comes to issues like Article 370, Ram Mandir, CAA, this captive audience demands a nationalist view. On Hindutva, this audience knows how much is required, and how much is merely political rhetoric.
The political centre has shifted to the right. Accordingly, any party hoping to survive in the age of Narendra Modi must change tack. This new political environment demands long-term commitments. Like the one in which you reject a plush bureaucratic position, and an IIT degree to take the plunge into politics. Can the Congress find one such face from its plethora of leaders? I believe it can.
Modi magic remains unscathed
He may sink the economy. His best pal's police may have laid siege to universities. But Narendra Damodardas Modi remains a favourite, his aura undiminished. "Modi for PM, Kejriwal for CM" was heard on the lips of many Delhi voters.
Sometime in the last two years, even Kejriwal has had the epiphany that attacking Modi was reducing his stature. Blaming the LG and Centre for everything was not going to win him another state election.
So he pivoted. All through his campaign, he hasn't uttered a single word against the PM. To the mid-campaign Ram Mandir trust announcement, a deft Kejriwal said, "Some people are asking about the timing. There is no right time for good work." How does one take on the BJP without targeting its most bankable mascot? The Congress must begin to solve this problem now, by at least first appreciating the enormity of that challenge.
Any party hoping to survive in the age of Narendra Modi must change tack.
"Chowkidar Chor Hain", "Dande for PM" seem to be backfiring, seeing how they're hurled against a political figure who has made it a habit to win against veritable odds, right from his Gujarat CM days. The accompanying logistical, financial, and organisational overhaul that's needed will test the mettle of the Congress leadership. The question is, do they still have hunger?
The Muslim voter has moved
The Muslim voter is intelligent. Confronted by existential questions in the wake of the CAA-NRC protests, they have had to choose the lesser evil. Yes, the AAP has not extended support to the Shaheen Bagh protests, but neither has the Congress.
When it comes to governance, when it comes to bijli, paani, and schools, the AAP has not made any distinction in terms of religion. The Muslim voter knows this. It also knows that Congress barely puts its mouth where the money is. Decades of institutional neglect and ghettoisation of Muslims have happened as much under the Congress, as it is happening under the BJP. With AAP, there is hope and a track record of five years to show that Kejriwal doesn't govern with a bias.
The biggest reason for the shift in Muslim votes is "winnability". When anyone but BJP will do, the battle has already turned post-ideological — for both AAP and the Muslim voter.
The biggest reason for the shift in Muslim votes is "winnability".
While Congress still has some clear-headed thinking to do, there is a vacuum screaming for an Opposition. The current lot is tired, lacks imagination, or is caught in the tangles of CBI and jailed in their own homes.
Does this mean that there is a golden opportunity for the AAP ahead? Of course, but the scale of the challenge of going national means that the BJP has nothing to worry about anytime soon. Therefore, the Congress must rise again. It has the organisation and the foot-soldiers. It just needs to get its damn act together.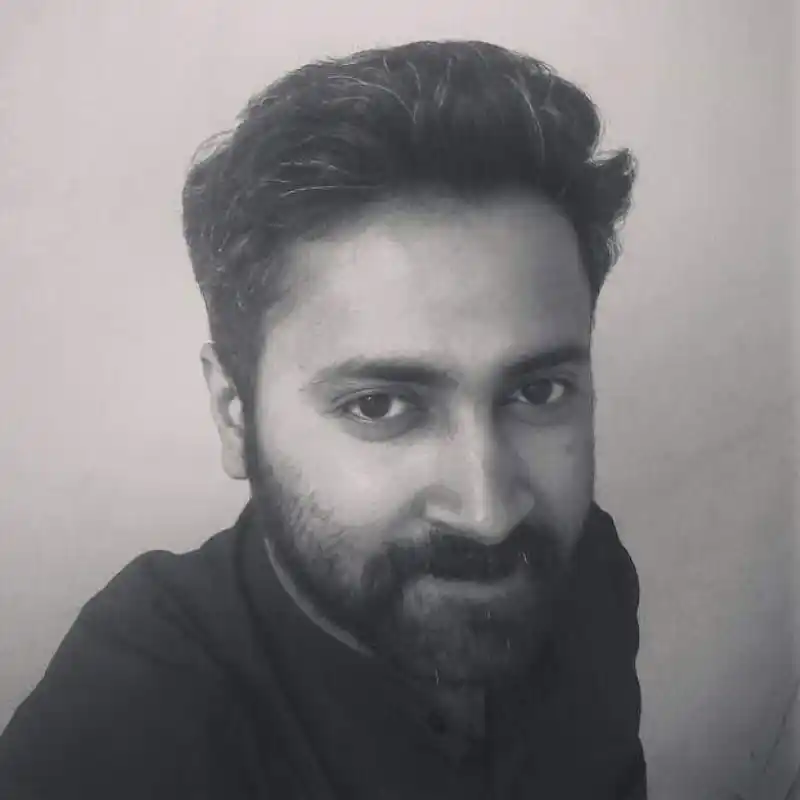 In his previous life, Subh was a journalist for portals like Newslaundry, Saddahaq, News Corp VC Circle. Then he served a year long sting as the Content Head of the Congress' Social Media team. Now he works as a Content Manager for Corporate and is loving the 9 to 5 life.