The name Veerappan brings to mind the moustachioed dacoit who poached elephants, smuggled sandalwood, and kidnapped politicians. But Vidhya Veerappan is no outlaw. Appointed the vice-president of the BJP's youth wing in Tamil Nadu, she wants to serve the people.
What's in a name? For the woman who was just appointed vice-president of the Bharatiya Janata Party's (BJP) Youth Wing in Krishnagiri, Tamil Nadu, it's a lot of baggage. Vidhya Veerappan is the daughter of the notorious bandit Veerappan, whose exploits in the '90s and early 2000s garnered him national infamy. Even today, the name conjures up images of a fiercely moustachioed dacoit using the thick forests of South India to evade capture, right up until he was killed in a shootout in 2004. Veerappan was accused of high-profile kidnappings including that of  Kannada superstar Dr Rajkumar, sandalwood smuggling, elephant poaching. He has killed 150 police and forest officials and was reportedly involved in the murder of former Karnataka minister H Nagappa.
Vidhya Veerappan is no outlaw, but rather a relatively freshly minted BJP member who might be the party's trump card in next year's state assembly elections.
#TamilNadu | Vidhya Veerappan, the daughter of forest brigand Veerappan, is now a 29-year-old law graduate who runs a "school for kids" and the new vice-president of the BJP's Tamil Nadu youth wing.@arunjei reportshttps://t.co/UB924uKcLM

— Express South (@IExpressSouth) July 19, 2020
Vidhya is eager to reclaim her family name from her father's tainted legacy. However, she is not leaving her father behind completely. "Judge me for my work, not my name," she told The Print.
'Judge me for my work, not name' — daughter Vidhya on Veerappan, politics and BJP@Rohini_Swamy reports#ThePrintExclusivehttps://t.co/8IjhbCnGKD

— ThePrintIndia (@ThePrintIndia) July 19, 2020
In a report in The Indian Express, she credits her father with driving her to pursue a life in service to the community. "But by the time I started knowing the world, he had lived his life… I believe it was the situation around him that made him choose a problematic path. But some of the stories I heard about him motivated me to do social service."
Vidhya says she met her father only on one occasion, as a child. But the work he used to do for the Vanniyar community from which he hailed, earned him the tag of "Robin Hood" among his admirers. Vidhya has also been giving back to the community, running a school in Krishnagiri before being recruited by the BJP in February this year. As a politician, she has been following in her mother's footsteps, who is a member of a regional political party in Tamil Nadu, Tamizhaga Vazhvurimai Katchi. However, her quick elevation to post of youth wing vice-president is a sign that the BJP places great stock in her potential.
Life, it's turns and twists! Her father was an outlaw whose name struck terror in the southern states. But she is a youth leader in India's ruling party @BJP4India Read Vidhya's story by @arunjei in @IndianExpress today https://t.co/dXow9LDLyP

— Liz Mathew (@MathewLiz) July 19, 2020
From being the daughter of one of India's most wanted criminals to becoming an office holder in the country's ruling party, Vidhya Veerappan is an apple that fell far from the (sandalwood) tree.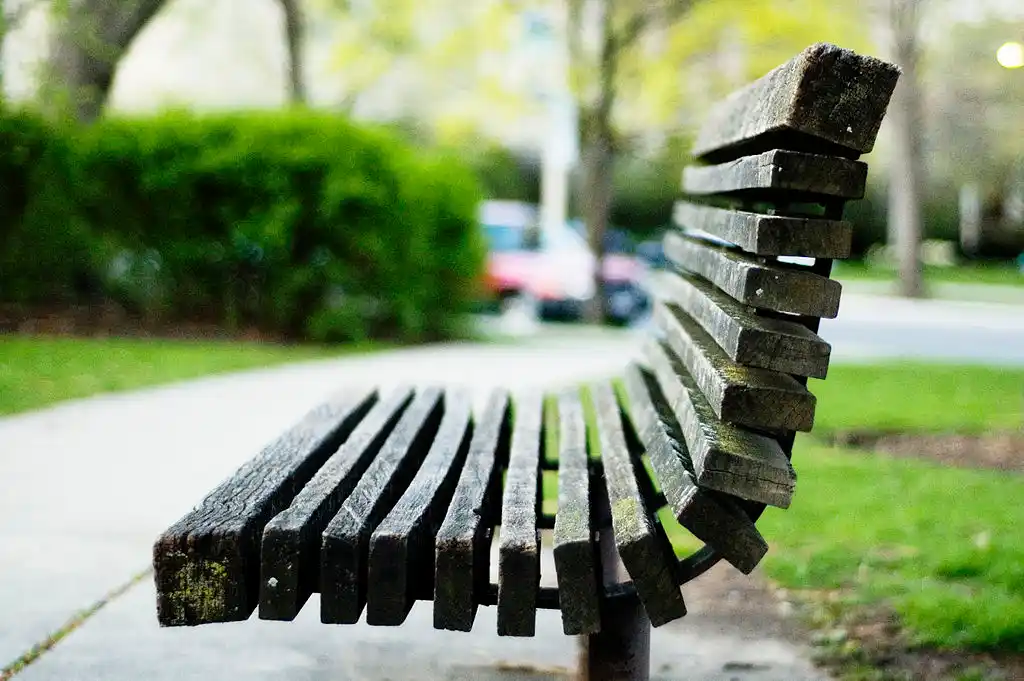 The Arré bench delivers stories that mattress. It hasn't achieved much sofar. But it's getting bedder.