Uttar Pradesh's anti-Romeo squads use a "scientific method" to identify and crack down on Romeos – the "chichore" type ke ladke from the "mawali" caste.
Merriam-Webster dictionary defines Romeo as 1) the hero of Shakespeare's Romeo and Juliet who dies for love of Juliet, 2) a male lover. For a consenting woman, these definitions work fine and are perhaps desirable, but for the BJP – drinkers of gomutra and counters of condoms – Romeo has somehow been interpreted as the disrupter of sanskar, molester of women.
The anti-Romeo squads, saviours of the women of Uttar Pradesh, have been running wild in the past month, bastardising Romeo's etymology by turning it 180 degree from love to unruly lust, and taking siblings into custody because they simply refused to believe that they actually were siblings. Which brings me to a million-dollar question: How do the squads even identify a Romeo? I wouldn't know a Romeo until one came and sang a sonnet under my balcony window.
To fully grasp the transformation of the Romeo, I travelled to the stronghold of Chief Minister and cow aficionado Yogi Adityanath's single-men brigade aka Hindu Yuva Vahini in western Uttar Pradesh.
Meerut is just two hours away from Delhi and already has a poor history with young lovers on the street, best displayed by the now infamous Operation Majnu (RIP), which culminated in several policeman getting suspended for abuse of power after they marched into a local park and harassed several couples in front of TV cameras. But that is history. Now, the station house officer of Meerut, Kanchan Chowdhary, told me that they follow a very "scientific method" to identify Romeos.
The streets of Meerut are devoid of Pulsar-riding, shades-wearing Romeos, because if there is one "jaat", which is incredible at pivoting, it is that of the lover.
"We just know from their face. Their body language too changes. They start looking over their shoulders. Chichore type ke ladke hote hain; style maartein hain zyada. It becomes obvious that they are from the mawaali caste," she declared most unambiguously. Being unfamiliar with the term "chichore type", I enquired further and she most helpfully cleared it for me, adding that a tilak on the forehead, riding a Pulsar, and putting a cigarette to your lips are added signifiers. Kanchanji and the fashion police were both clearly gunning for the same guy. She told me about the one time she chased three men on a Pulsar, who were standing outside a girls' college, and according to her, wielding a pistol.
"They were Mohammedan boys," she added confidently, even as I wondered how she managed to figure out their religious credentials mid-chase.
The streets of Meerut are devoid of Pulsar-riding, shades-wearing Romeos, because if there is one "jaat", which is incredible at pivoting, it is that of the lover. In Gandhi Park, for example, there are a few couples canoodling, the young men are wearing crisp shirts and pants and no shades. The anti-Romeo squad does not touch them. They are after the "shades and tight shirt" stereotype, which essentially translates to every Roadie in the history of the show Roadies. This type would be immediately arrested in Meerut; they would be identified as eve-teasers and molesters, even if they are so much so in the vicinity of a girl. And if they happened to be smoking on a bike, they would be guaranteed sexual harassers.
I met one man bravely walking around alone in the city, otherwise devoid of youth activity. He introduced himself as Shivniswar Sharma and had none of the four markers that Kanchanji was looking out for.
"I just came here after IIT coaching, bhai. I have stopped talking to all my girl friends. Ek minute mein career barbaad kar denge hum, agar friend se baat karte hue bhi pakde gaye," he said.
Sharma, who has chosen career over contact with any woman, is the kind of boy that Kanchanji wants UP to boast of. He is the adarsh balak that all our mothers have dreamed of, but it's Yogi Adityanathji who has breathed life into him.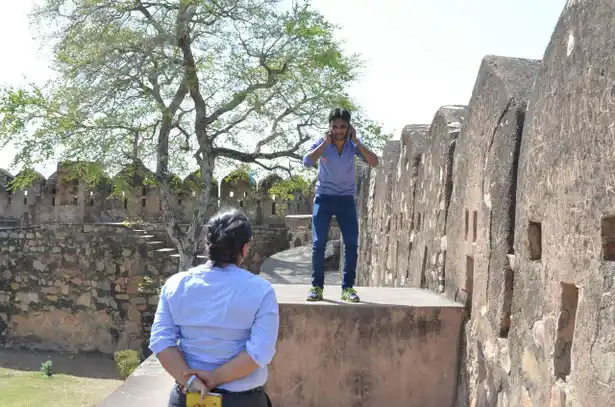 According to Meerut SHO Kanchan Chowdhary, "Romeos" are the boys who ride a Pulsar and smoke.

Courtesy: Hindustan Times/ Getty Images
If ever Sharma finds himself entangled in the ridiculously outrageous idea called love, he will probably do what one lawyer, who didn't want to be named, strongly recommended: Walk around the city with a signed letter from both his parents and that of his paramour, allowing Kanchanji and the rest of UP, or any concerned authority, or nosy aunty, to get complete clarity on the status of their relationship. This parental guidance over a boy's "Romeoness", the lawyer argued, will also help in tracking the couple's movements for those who have daughters like him.
I was curious to ask the lawyer, if he thought that they should include the details of their sex life with date of consummation too, but I had the feeling that in a city that had strangled love, they would kick the beejesus out of me for even thinking sex.
Just like Yogi Adityanath, who declared earlier this week, that he was very happy with the work that Kanchanji and her ilk were doing to make UP "Romeo-free", I also came back happy. UP may never get crime-free, caste-politics-free, or cow-vigilante-free, or have better roads, education, and industry. But the one big menace which will forever be done away with, is that of the jeans-wearing, Pulsar-riding eyesore to the fashion industry. Now that is what I call vikas.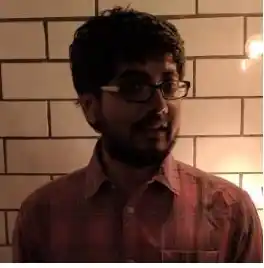 Lover of baby animals, Arsene Wenger, Damien Rice, Peggy Olsen and overly long podcasts. Tweets at @parthsarora.
Confused about most stuff. Writes things.