It's a tight race in the United States and we don't know yet who the next president will be. But if an astrologer from India is to be believed, Donald Trump will win the second term.
The US Presidential Election seems to be going down to the wire. While analysts in the US try to figure out the trends based on polling data, Indians are doing the most desi thing ever – conducting havans and checking the alignment of stars and planets for clues.
What has been historically reserved for only elections back home has now been extended to our friends in America. Donald Trump and Joe Biden, you're welcome. We bet nobody on CNN or Fox News is a match.
Tripathi ji claims that the ruled of the Aquarius sign, Rahu, will help Trump win the election this year.https://t.co/avzW1Yu1un

— Indiatimes (@indiatimes) November 4, 2020
An astrologer named Dr Shanker Charan Tripathi had cited star alignments and sun sign calculations to claim that President Donald Trump will win the second term and continue living in the White House. He has claimed that Trump will win by four lakh votes at least, and will be "blamed" for managing and hacking votes.
"Shree Donald Trump having an ascendant lion and placement of sun in 10th house along the dragon's head that is rahu gives him upper hand to repeat the second term as President of America because… has exalted Jupiter to combine with sun (sic)," the prediction reads.
Hon. President Mr. @realDonaldTrump Your #Horoscope indicates that you will come back again as US president as per Dr. Shankar Charan Tripathi who is a very famous Fortune teller.#All_The_Best #India pic.twitter.com/UievWIuW7P

— Avadhut Wagh अवधूत वाघ (@Avadhutwaghbjp) October 29, 2020
While some believe that destiny is written in the stars, others have tried their best to alter it. On Tuesday, in Thulasendrapuram, which is about an eight-hour drive from Chennai, many gathered for a special ceremony at the main temple to wish Kamala Harris good luck. As reported by The New York Times, "Men wearing white dhotis, a sarong-like wrap, and women in bright saris draped Hindu idols with flowers and chanted hymns. As the election began to unfold in the United States, everyone was bubbly with confidence that Joseph R Biden and Ms Harris would win."
The village in India where Kamala Harris's maternal grandfather was born, Thulasendrapuram, came together in a special ceremony at a Hindu temple to wish Harris luck today. https://t.co/92NZa2KBdX

— The New York Times (@nytimes) November 3, 2020
While Kamala Harris found support in Chennai, the Hindu Sena conducted a yajna for Donald Trump. Flames were lit, mantras were chanted and ghee was offered to the fire as the Sena placed Trump's photos around the altar. The organisation, which has traditionally celebrated Trump's birthday, said, "The USA and the whole world need Trump for saving humanity from the evil Islamic terror."
A group known as Hindu Sena joined a priest wearing saffron robes to conduct fire rituals and chant verses for Donald Trump ahead of #Election2020 https://t.co/gFdTthLx1a pic.twitter.com/175pPMaHIb

— Reuters (@Reuters) November 3, 2020
Take a seat, Vladimir Putin. While you can only hack elections, we've found ways to change the future.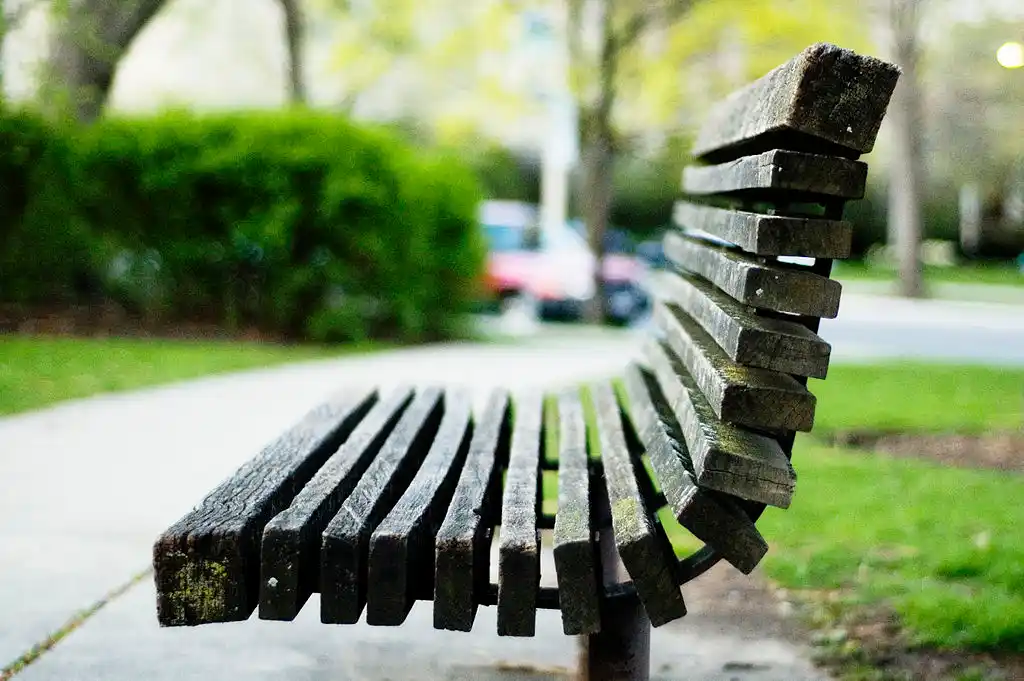 The Arré bench delivers stories that mattress. It hasn't achieved much sofar. But it's getting bedder.