If Yogi Adityanath and Priyanka Gandhi would have buried their differences and arranged buses for migrants, they would have set an example for the rest of the country. Instead, they decided to play the blame game.
The coronavirus pandemic has been met with calls for solidarity by several world leaders. But closer back home, one apparent attempt at putting political differences aside, has instead led to a stand-off between two politicians.
Over the last couple of days, Congress General Secretary Priyanka Gandhi and Uttar Pradesh Chief Minister Yogi Adityanath have been at loggerheads, even as reports continue to pour in about the plight of millions of migrant labourers still stranded after almost two months into the lockdown. The feud has now led to cases being filed against two Congressmen in UP – Gandhi's personal secretary Sandeep Singh and UP party president Ajay Kumar Lallu.
#UPDATE FIR has been registered by Uttar Pradesh Police against Priyanka Gandhi Vadra's personal secretary Sandeep Singh and UP Congress president Ajay Kumar Lallu in Hazratganj Police station of Lucknow (in Uttar Pradesh) https://t.co/1UBJhnMgv6

— ANI (@ANI) May 19, 2020
It began a few days ago, when Gandhi had offered to provide the UP government 1,000 buses from the Congress-ruled state of Rajasthan to help transport migrants. The offer was made after a truck accident claimed the lives of 26 labourers in the state.
The UP government at first accepted the proposal, but with a few riders. In a mail sent post midnight on Monday, it asked the Congress to hand over all buses, along with the fitness certificates and driving licences of all drivers, to authorities at Lucknow by 10 am.
This mail, apparently, didn't go down well with the Congress, with reports saying that Gandhi's private secretary Sandeep Singh wrote back at 2:10 am calling the move "politically motivated".
Singh also questioned why the buses should have to travel from the UP border — where they were stationed at the time — all the way to Lucknow, empty.
In its response, sent on Tuesday, the UP government revised its demands, and asked that the Congress send 500 buses to the state's border in Ghaziabad and the remaining 500 to the border in Noida, by 12:00 pm.
The Congress, in its reply, said that the buses would only be ready by 5 pm the following day, but called the collaboration a historic step, in which the UP government and the Congress would put their political differences aside "for a humane cause".
Sandeep Singh, Personal Secretary to Congress leader Priyanka Gandhi Vadra writes to UP Additional Chief Secy-Home, states, "as requested by you buses will reach Noida &Ghaziabad border at 5pm today, please keep a list of passengers&route map ready to ensure smooth coordination" pic.twitter.com/opQpjcIzJZ

— ANI UP (@ANINewsUP) May 19, 2020
Once the buses were arranged, however, the UP government levelled several allegations against the Congress — saying that most of the registration numbers included in their list of 1,000 belonged to two-wheelers and autos. BJP minister Siddharth Nath Singh asked Sonia Gandhi to answer why her party was "committing this fraud".
"Of the list of 1,000 buses submitted by Priyanka Gandhi Vadra, 79 are totally unfit," a government spokesperson was quoted as saying. On the list, the spokesperson added, were also 297 buses "whose fitness and insurance certificates had expired".
UP minister tears into Priyanka over migrant issue, says she is doing 'petty politics' https://www.aninews.inundefined pic.twitter.com/KTc6jKsHTT

— Sidharth Nath Singh (@SidharthNSingh) May 17, 2020
From then on, the gloves have been firmly off, with Priyanka Gandhi saying in a series of tweets that the three-day back and forth had lasted three days too long, and that the BJP was free to "put their posters on the buses" provided it would stop them from politicising the issue.
उप्र सरकार ने हद कर दी है। जब राजनीतिक परहेजों को परे करते हुए त्रस्त और असहाय प्रवासी भाई बहनों को मदद करने का मौका मिला तो दुनिया भर की बाधाएँ सामने रख दिए। @myogiadityanath जी इन बसों पर आप चाहें तो भाजपा का बैनर लगा दीजिए, अपने पोस्टर बेशक लगा दीजिए लेकिन हमारे सेवा भाव..1/2 pic.twitter.com/4SW3cax2H5

— Priyanka Gandhi Vadra (@priyankagandhi) May 19, 2020
Congressmen kept up the attack on Twitter.
In Uttar Pradesh, Govt is denying poor migrants their Right To Travel In Buses.

Far from Ram Rajya .. It's RAKSHAS RAJYA in UP

RT if you agree!#आदित्यनाथ_का_अत्याचार

— Gaurav Pandhi (@GauravPandhi) May 19, 2020
This morning, after the latest accusation, a few Congress leaders reportedly staged a protest on the Bharatpur-Agra highway, demanding that the buses they had arranged be allowed to cross the borders into Ghaziabad and Noida. The police said they had no information about any permission for the buses.
Following the protest, a case was filed against a few members of the Congress, including the chief of the UP unit Ajay Kumar Lallu, and Gandhi's secretary Sandeep Singh, who handled most of the correspondence between the two parties.
In the backdrop, meanwhile, the lakhs of stranded migrants continue to attempt to find their way back home — this time seemingly with concrete evidence that no politician is coming to their rescue any time soon.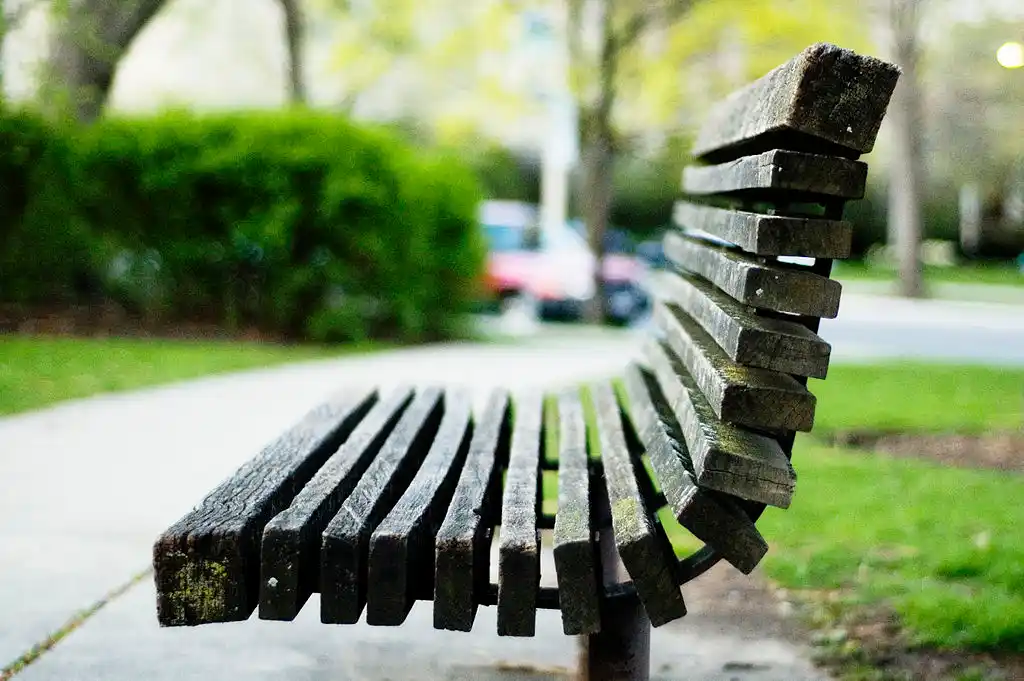 The Arré bench delivers stories that mattress. It hasn't achieved much sofar. But it's getting bedder.