An old misogynistic tweet about Arab women by Bangalore MP Tejasvi Surya caused a bit of an international storm. It happened to catch the attention of Arab intellectuals and leaders, who appealed to PM Narendra Modi to take action against Surya.
The BJP's prized youth leader, Tejasvi Surya, found himself in the eye of an international storm on Sunday, after a misogynistic tweet, that has now been deleted, resurfaced on Twitter.
The MP shot to fame after becoming the youngest parliamentarian for the BJP in 2019, when he won the Bangalore South seat at the age of 28. A tweet posted four years before that much-lauded victory, however, is now going viral, leaving a sour taste in the mouths of some voters.
"95% Arab women have never had an orgasm in the last few hundred years! Every mother has produced kids as act of sex and not love:@TarekFatah," reads the tweet posted by the MP in 2015. He was apparently quoting Tarek Fatah, a Canadian journalist and regular on Indian news channels, who is no stranger to controversy either.
Tejasvi Surya is apparently quoting Tarek Fatah in that ridiculous tweet, which begs the question why is Fatah still a thing?

2017 piece in which I look at his relevance to TV news channels like Zee News — just another weapon to target Muslims/Islam.https://t.co/audYWTy7eo

— Manisha Pande (@MnshaP) April 20, 2020
Background:2015 tweet by @Tejasvi_Surya 4 years before he became an MP.He's quoting Tarek Fatah from 2015 @SwarajyaMag interview: "95% of Arab women have never had an orgasm last few hundred years!Every mother has produced kids as act of sex and not love." https://t.co/MwpH2KzwRV https://t.co/CfwamD38t6

— Rupa Subramanya (@rupasubramanya) April 19, 2020
The tweet also happened to catch the attention of Arab intellectuals and leaders on Sunday, who called on Prime Minister Narendra Modi to take action against Surya.
A humanitarian lawyer in Kuwait, and Director of the International Human Rights said the "Arab sentiment had been badly wounded" by the tweet.
Dear @Twitter , this Indian politicians @Tejasvi_Surya has racially slurred Arab women, I wonder how is his account still active? Is it not against Twitter's official policy? Please act as Arab sentiment has been badly wounded. pic.twitter.com/JAM3hnDEjN

— المحامي⚖مجبل الشريكة (@MJALSHRIKA) April 19, 2020
@PMOIndia Respected Prime minister @narendramodi India's relation with the Arab world has been that of mutual respect. Do you allow your parliamentarian to publicly humiliate our women? We expect your urgent punitive action against @Tejasvi_Surya for his disgraceful comment. pic.twitter.com/emymJrc5aU

— المحامي⚖مجبل الشريكة (@MJALSHRIKA) April 19, 2020
Abdur Rahman Nassar, another intellectual based in Kuwait, tagged PM Modi in his tweet, demanding action against the parliamentarian.
عضو البرلمان الهندي يطعن بنساء العرب، ونطالب نحن العرب بإسقاط عضويته فورا ..

نتمنى المطالبة بإسقاط عضويته 👇🏼..@narendramodi@PMOIndia pic.twitter.com/lbcq4duusz

— عبدالرحمن النصار (@alnassar_kw) April 19, 2020
The old tweet also caused severe backlash back home with journalists, opposition leaders, and even influential YouTubers calling for Surya to step down.
Finally, @Tejasvi_Surya has arrived! His poisoned mind was always known. Those who voted for him should repent. https://t.co/b22SexRa5Y

— nikhil wagle (@waglenikhil) April 20, 2020
The BJP gives tickets to Praggya Singh Thakur and #TejasviSurya etc because it helps popularise their hardline bigoted political profile.

But the chickens usually come home to roost. Today, India stands embarrassed, humiliated.

— Sanjay Jha (@JhaSanjay) April 20, 2020
The world is raging at @Tejasvi_Surya 's islamophobia and misogyny now,
While we did remind people of these issues while he contested elections.https://t.co/h50kDlCyDb

— Lavanya Ballal | ಲಾವಣ್ಯ ಬಲ್ಲಾಳ್ (@LavanyaBallal) April 19, 2020
In the past, the BJP leader has been praised for his social media accounts, most notably for his adorable posts of his St Bernard named Bheema, as well as his "very millennial" thread after winning his seat in 2019, which bore some resemblance to the average Oscar speech.
In the last few months or so, the MP has focused his Tweets on the relief packages offered by the BJP in his home constituency, and the various measures the state has been taking to fight the coronavirus pandemic.
But the deleted tweet is just another reminder of the skeletons in Surya's closet.
All through the day, more controversial tweets surfaced. Back in 2018, Surya had urged the BJP to unapologetically be a party for Hindu voters, since the Congress was a "party for Muslims".
BJP should unapologetically be a party for Hindus. Must take concrete legislative measures to alleviate Hindu issues, not just make speeches. USHV is only solution to counter Muslim consolidation

Congress is the party of Muslims: every Hindu must be convinced of this truth

— Tejasvi Surya (@Tejasvi_Surya) June 13, 2018
Then, there was the time he said in a speech that those who opposed the Prime Minister were anti-India…
All anti-India forces have united to stop Modi. While Modi's agenda is building a new & robust India, their agenda is to stop him. They have no positive agenda.

If you are with Modi, you are with India. If you are not with Modi, then you are strengthening anti-India forces. pic.twitter.com/k0mXzqItrG

— Tejasvi Surya (@Tejasvi_Surya) March 22, 2019
And the time he urged followers to "unapologetically agitate for a Hindu Rashtra"…
I am all the more convinced that we must unapologetically agitate for a Hindu rashtra.

As long as we try to defend bring Hindu in a 'secular' language, we will lose.

This is a lifetime's work. To just make people see truth bereft of their colonial & abrahamic consciousness.

— Tejasvi Surya (@Tejasvi_Surya) February 19, 2019
In March 2019, when he was running for parliament, Surya faced flak for a tweet in which he apparently said he "dreaded the day women's reservation becomes a reality". He later deleted his tweet, and claimed to not remember posting it.
But, clearly, as Sunday's events would have probably indicated, the internet never forgets.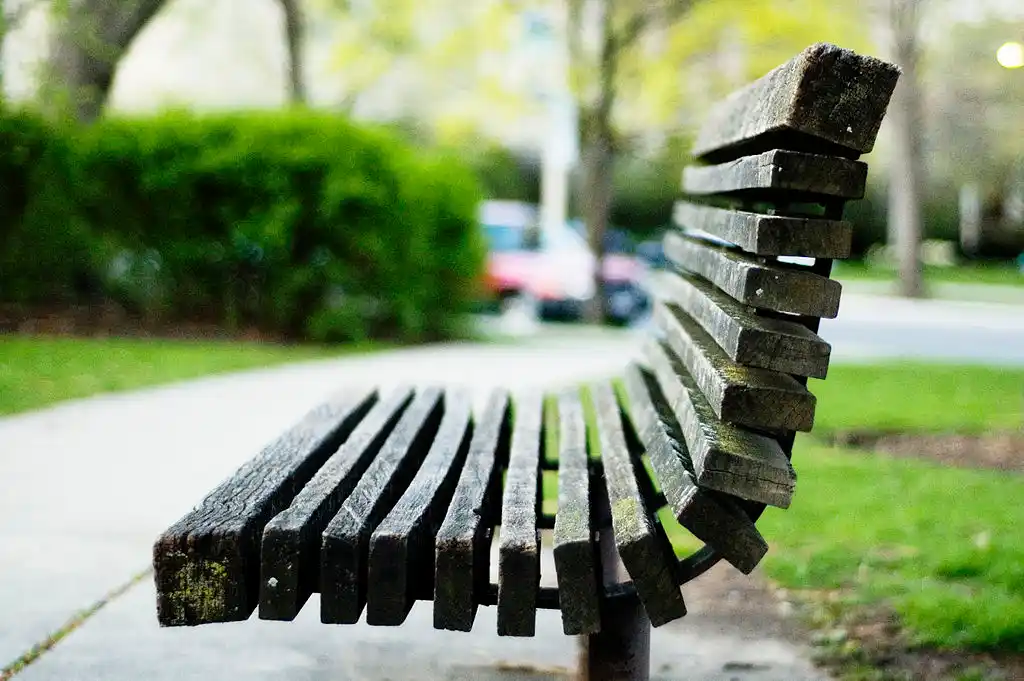 The Arré bench delivers stories that mattress. It hasn't achieved much sofar. But it's getting bedder.