Only Subramanian Swamy would be able to say that "BJP has failed in Kashmir" in the wake of the Pulwama attack and get away with it. How has the pugnacious Swamy managed to co-exist with his party colleagues for so many years?
If a search for the Indian politician whom everyone loves to hate were to be held today, there's no doubt Subramanian Swamy's name would feature as one of the top contenders. Liberals have no love lost for Swamy because of his never-ending stream of conservative rhetoric, especially when it comes to matters like LGBTQ rights; his political rivals must be worried he'll come after them in an anti-corruption case, like he's done with Sonia Gandhi, RaGa, Jayalalithaa, and others; and his own party, the BJP, probably wishes that Swamy would just shut the hell up.
The loudmouthed Rajya Sabha MP has a knack for quotable quotes; the only problem is he often ends up scorching his own party with his verbal fire. This week, as the entire nation reacted with shock, horror, and outrage to the terrorist attacks in Pulwama, even Rahul Gandhi announced that he would support the government in this difficult time. Not Swamy. In typical fashion, Swamy offered a backhanded compliment by saying the BJP had "failed in Kashmir", but that it was "capable of retooling itself to smash Pakistan". To an outsider, it might look like rebellion, but it's par for the course when you're both the BJP's ace in the hole and the thorn in their side.
Earlier this month, the resident Rajya Sabha quip-cracker was back to his insubordinate best, when he commented on how the BJP could not cry wolf over the media being biased against it. In fact, he went as far as to say, "We too have our puppets in media. There are two channels which runs any news as per our instructions. So we can't say that media is against us." As it so often is with Swamy, it was hard to fathom whether he was scoring a deliberate own goal with his words, or merely speaking plainly, without regard for the consequences.
For a politician to confirm that the news media carries content according to the instructions of political parties is like a mouse in your house telling you that your cat takes its orders from him. Just like you'd lose faith in the cat as a means of pest control, Swamy's admission is yet another nail in the already-being-lowered coffin of the Indian press' credibility.
Today, unbiased reporting in the news is like a Sachin Tendulkar innings – it's not available to us in 2019, but we all have fond memories of the times it was. You can make an educated guess about which way a person will vote in the next election based solely off what channels they're watching. And far from neutrally reporting the facts, the news channels lean into their viewers' biases in a race to the bottom. For instance, take the recent events at Aligarh Muslim University, where a confrontation between a Republic TV crew member and the student body resulted in 14 students of AMU being booked for sedition. Reports have since emerged that the team from Republic TV, led by reporter Nalini Sharma, were actively provoking the students on campus by referring to AMU as a "university of terrorists".
Swamy is an independent-minded thinker, who knows his worth to the BJP, which emboldens him to speak his mind freely, no matter the cost.
Swamy is too politically savvy to commit the blunder of naming which channels toe his party's line, but it's enough to remind us that we need to take any headlines we see in the run-up to the elections with a pinch of salt. For the BJP, which relied heavily on controlling the narrative in 2014, having the credibility of their media mouthpieces called into question so close the polls must be a speedbump at least, if not a stumbling block on the road to victory.
This isn't the only time Swamy has made comments that have left his party colleagues red-faced. In 2016, after one of his favourite punching bags, the erstwhile RBI governor Raghuram Rajan, stepped down from his post, Swamy was happy to claim credit for his exit, while declaring, "Not even a single minister in the Union Cabinet understands economics." This probably has something to do with the fact that he has designs on the post of Finance Minister, a fact that he has not been shy about in interviews.
Still, criticising government officers is not even the most grievous of Swamy's wrongs against his own party. In particular, he seems to have an axe to grind with Arun Jaitley, whom he has mocked on Twitter and in interviews. Swamy was even asked to cool down on his verbal volleys by the BJP in 2016, but as his statements about the mercenary news channels indicate, he can be quite incorrigible. This raises the question – how has the pugnacious Swamy managed to co-exist with his party colleagues for so many years?
To begin with, Swamy is not a party man in the mould of Narendra Modi and Amit Shah, whose political careers are inextricably linked with the BJP. He led his own party, the Janata Party, and only merged with the BJP in 2013, a year before the BJP's landmark victory. He clearly displayed prescient thinking back then to hop on the BJP bandwagon, could his present fractiousness be a sign of him seeking an exit? In a party that clearly places Modi and Shah as first among equals, Swamy is an independent-minded thinker, who knows his worth to the BJP, which emboldens him to speak his mind freely, no matter the cost to the party. And to chastise him too severely might endanger the perception of the BJP as a house completely in order. And most importantly, for all the barbs he throws at his allies, he's even more dogged in going after his rivals. When it comes to Swamy, the BJP knows he's a much better friend to have than an enemy.
And so Swamy's relationship with his adopted party remains turbulent as ever, making him the one politician whom the BJP can't live with, or live without.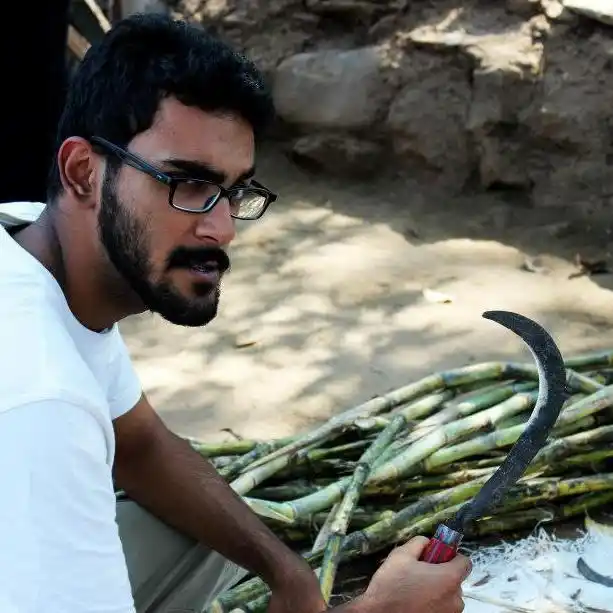 Dushyant Shekhawat really likes his mustache. He grew it himself. You can find him on Twitter at @SeriousDushyant.