If the toilet was the BJP's unofficial symbol for 2014, in 2019, it's statues. Sardar Patel now lords over Gujarat, Maharashtra has plans to construct a Shivaji statue in Mumbai, and Rajasthan's agenda is to put up the world's tallest Shiva Murti. We are well and truly living in a Statue Rashtra.
The year is 2014 – a dark time, where monuments were branded anti-national because of their (Islamic) heritage and toilets were harder to spot in the country than vikas. It would take something special to pull India out of its rut and set it hurtling down the path to the future. Empty political promises would no longer be enough. What was needed was purpose. A goal, a mission, an abhiyan.
The Swachh Bharat Abhiyan was the BJP's meal-ticket at a time when it needed one the most. Officially inaugurated by PM Modi on October 2, 2014, the movement neatly aligned the ruling party's ideology with that of the Father of the Nation: Genius thinking, with a viable payoff.
Cleanliness, or swachata, was as popular in the run-up to 2014 as renaming cities is today. "Build toilets first, temples later," Modi had said in 2013, hushing all temple talk. And in no time, netas and abhinetas alike posed with broomsticks in a social media blitz. What used to be  photo-ops of visiting the poor and posing for pictures turned into Twitter videos of the PM sweeping the ground. Movies with Akshay Kumar in the lead doubled up as PR campaigns.
We may have broken all toilet-building records but for all the talk of Swachh Bharat, we still managed to screw up Mawlynnong, the one village that did not need the PM to intervene (even as the Congress continues to claim that the ruling party just renamed its scheme). Still, one thing's for sure – if this government has shown us anything in the last four years, it's how to over-enthusiastically expend resources and energy on one very specific initiative. So seriously does the BJP take its work – and letting us know about it – that it has doggedly outspent every single online advertiser to claim pole position.
All that's in the past, however. If the toilet was the party's unofficial symbol for 2014, in 2019, it's statues.
How long until they fall into the same state of disrepair that haunts other monuments in our country, even the ones with real historical significance?
As the unveiling of the Statue of Unity last month showed, our government and its allies are now in the business of putting up the largest statues in the world. While Sardar Patel now lords over Gujarat, other states are scrambling to get in on the statue-building action in a case of collective insanity eerily similar to the enthusiasm surrounding the cleanliness mission. Maharashtra has widely publicised plans to construct a Shivaji statue off the coast of Mumbai, Rajasthan's agenda is to put up the tallest Shiva Murti in the world, and UP is considering a statue of Lord Ram that will dwarf even the Statue of Unity. At this point, if your state doesn't have an obnoxiously huge, multi-crore monument that reminds you of India's glorious past constructed by corrupt contractors, can you even election, bro?
The difference between the statue-mania gripping the nation and the Swachh Bharat Abhiyan is that the statues are a call to arms, while the cleanliness drive was a declaration of victory. Swachh Bharat was the mission of a freshly minted government sitting pretty atop the surging Modi wave that promised employment, development, better sanitation, and ₹15 lakh in our bank accounts. This scramble to build statues though, reeks of desperation. It's the move of a government that knows it hasn't delivered on its promise of "Sabka Saath, Sabka Vikas" and "Minimum Government, Maximum Governance", and is now looking to justify its time at the top. The statues are a conciliatory gesture, like a very pretty, very expensive bouquet of flowers gifted by a husband who has forgotten his wedding anniversary for four years in a row.
However, in the same manner that even elaborate bouquets ultimately wilt, these statues aren't likely to be of much use in the long run – just like unused and half-constructed toilets. How long until they fall into the same state of disrepair that haunts other monuments in our country, even the ones with real historical significance? Given Indian bureaucracy's notorious predilection for red tape, who is going to be answerable for the upkeep of these structures? The Archaeological Survey of India has its hands full trying to keep track of the original names of all its Mughal monuments at the moment, and in any case, they don't concern themselves with statues that were built using modern equipment. Even the idea of local bodies maintaining the statues fails to inspire confidence. If the BMC is really going to be responsible for the Shivaji statue, they should probably build it standing waist-deep in the water, so that Shivaji Maharaj knows what citizens living in Mumbai feel like every time it rains.
For now though, the BJP is happy to pretend none of these issues exist, and that these statues, like the promise of shauchalaya before devalaya, is the way forward. The hype machine is at work already and soon a new social media hashtag will be generated and Akshay Kumar will star in another hit – Putla: Ek Prem Katha. It will be argued that the statues represent India's past better than the medieval architecture with inconvenient Indo-Saracenic features, and that the critics of these wastes of public funds are Urban Naxals.
We often accuse the ruling party of trying to create a Hindu Rashtra. But that's so 2016. We are well and truly living in a Statue Rashtra.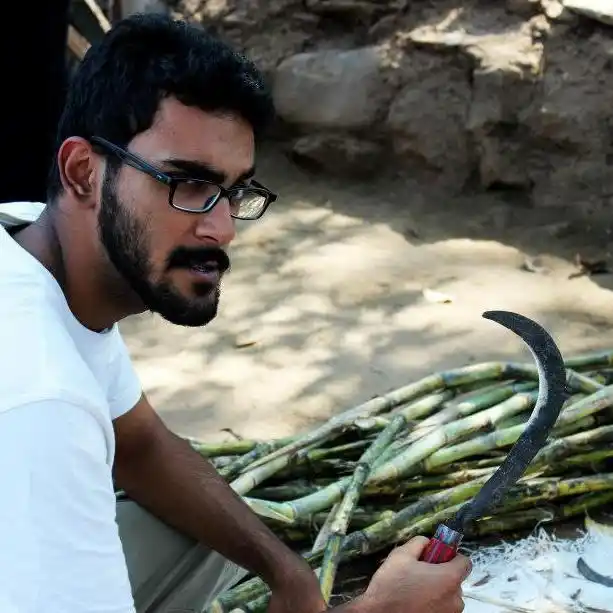 Dushyant Shekhawat really likes his mustache. He grew it himself. You can find him on Twitter at @SeriousDushyant.