I'm a student of Delhi University and I've witnessed the growing aggression of ABVP. They've heckled students gathered at Ramjas College to attend a talk by JNU scholar Umar Khalid and harassed women from the Pinjra Tod movement campaigning against patriarchal hostel rules.
In a now-deleted but publicly posted Facebook status, an acquaintance and Akhil Bharatiya Vidyarthi Parishad worker said:
"ABVP members have been beaten up by Left members in JNU. This after those from Left forced a WiFi blackout in the campus. From Kerala to Bengal to JNU, every single place they are in greater numbers, their truly intolerant ways have been on display (these goons forced their own 'hero' to apologise instantly after she criticised their leader.) 
Shame!
PS: DU me to ye sab nahi chalega."
He is wrong – but also right in some ways.
It takes a simple fact-check to tell where he's wrong: a picture of JNU Students' Union President Aishe Ghosh's injured and bloodied head started doing the rounds of WhatsApp University as that of an injured ABVP member.
However, there is much more depth to why he is also right.
Those from the Left – the All India Students' Association, and people who share their ideology – have indeed been intolerant. They have been intolerant to the seemingly insignificant fee hike in JNU that could potentially force a large number of students – reportedly 40 per cent – to discontinue attendance. In fact, their intolerance went to the extent of a march to the Parliament during the course of which a number of participants ended up in detention; some landed up in trauma centres.
More recently, they showed extreme intolerance in reaction to the passing of the biased Citizenship Amendment Act, gaps in the Trans Bill, and so on.
But where the accuracy of his statement becomes scary is when he says, "DU me ye sab nahi chalega" – this won't work in Delhi University.
The Delhi University Students' Union, or DUSU, has an increasingly aggressive ABVP leadership. Visit the North and South campuses in August or September, the student's union election season, and you will find roads paved with pamphlets. Look up from the kilos of white and pink paper under your feet lest you should be run over by an ABVP, and sometimes NSUI, bike rally. Walk out of campus and metro pillars (public property, ahem) will be spray-painted a shade of red, screaming, "Vote for XYZ."
Growing up, my idea of politics was limited to elections.
Growing up, my idea of politics was limited to elections. And my idea of student politics was limited to the school's student council, which was selected through a series of interviews where the principal would look at your certificates, and the person with the highest number of those would win. The most political thing here would be to eliminate competition – appear so powerful that the other candidates retreat. Little did I know that this how national politics would play out in the coming years.
A year before I moved to New Delhi for college, Narendra Modi's BJP came into power. That was a time when a naïve 17-year old me couldn't see beyond the corruption that much of the UPA government was mired in; I despised dynasty politics. I didn't think that corruption could be masked behind good PR, or that a demigod figure at the top of the government was no better, if not worse, for the health of politics.
What I definitely did not realise was the nature of the absolute power that the ruling party wielded, and how much control over the public discourse this gave its own stooges. A few months into DU was enough to get accustomed to ABVP and its ways.
In 2016, less than a year into college, I got a real taste of student politics for the first time during what is known as the JNU sedition case, which started with protests on the campus against the capital punishment meted out to 2001 Parliament attack convict Afzal Guru. Even as a teenager, I was aware that an anti-government stance does not make you anti-India. That was the year the term "anti-national" was born, targeted as usual, at students and intellectuals.
This is when ABVP activists came into their own. They unleashed a series of online, offline and frankly unnecessary attacks on JNUSU, JNU, and liberals in general – where they beat up students – after we protested the arrests of Kanhaiya Kumar and Umar Khalid. They came after us again in 2017 after Khalid was invited to speak at an event in Ramjas College in DU, bringing the campus to a standstill for a long time. The police would be on campus at all times, chasing students out of labs and libraries. Once again, peaceful protests were met with bricks and lathis, women protesters harassed and attacked after sundown.
Unlike the IT Cell, the ABVP was not an offspring of Modi mania. They've been at it long before BJP came to power at the Centre. (It is important to note that while party spokespersons deny a formal affiliation, many of the BJP's leaders have their ideological foundation in the ABVP – we are talking about the leading men here like Arun Jaitley, Amit Shah, and Nitin Gadkari.) Whether it is a 2009 MP University election candidate Hitesh Chauhan throwing a shoe at the then-Prime Minister Dr Manmohan Singh shouting "all politicians are liars," or the 2006 attack on Prof HS Sabharwal for cancelling elections to the students' council in Ujjain (Sabharwal died due to cardiac arrest), the pattern of hostility remains constant.
Carrying batons and acid is not self-defence, it's hooliganism.
We have seen such aggression by ABVP activists in universities across the country. JNU, DU, BHU, the University of Hyderabad have all been there, some more than others. Take a moment to remember Rohith Vemula, the PhD scholar who committed suicide in January 2016. And while the judicial commission pointed out that "no one killed Vemula", one needs to remember that ABVP's clash with Ambedkar's Students Union over the prayer meet for Yakub Memon set off a chain of events that led to Vemula's suicide.
But this no way deterred the students' body, which has only grown more powerful over the years. In what is turning more and more into an exclusive space for the Hindu Savarna man, there have been several instances of ABVP men harassing women on campus – the PM Modi's "Beti padhao, beti bachao" campaign be damned. I know this from first-hand experience, mainly during the college fest season when it's easy to hide within the crowds – grabbing someone or grinding against them in the name of "making sure everything went well" qualifies as predatory behaviour. Another reported case is where the erstwhile DUSU president Satender Awana and other men showed 100-rupee notes to women from the Pinjra Tod movement during a night march – implying that they lacked character and had "nightly rates".
Yet, despite being witness to their growing clout, Sunday's attack came as a shocker. I did not expect masked goons to enter the campus with iron rods and assault a student leader. I did not expect them to appear on prime-time TV and admit that they were advised on WhatsApp groups to carry rods and acid for "self-defence".
Carrying batons and acid is not self-defence, it's hooliganism. Tomtoming about it on national television is not bravery, it's an admission of crime. The men and women with rods are not students or activists, they are simply goons.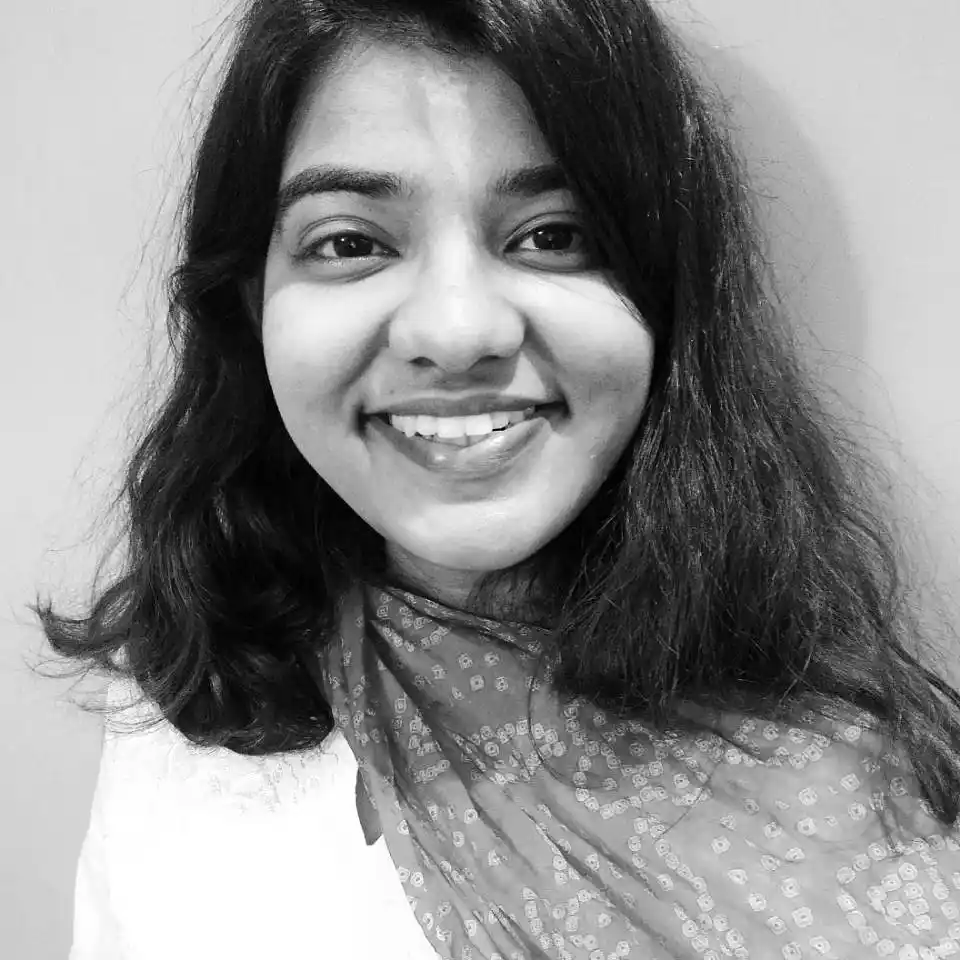 "The fact that there are more A's in her name than in her marksheet suggests that she should have been a writer who crunches numbers and not a number cruncher who writes."