At a political rally in Alwar, Sharad Yadav called Vasundhara Raje "moti". Sadly, he isn't the first politician to body shame a woman colleague, and he won't be the last.
Yesterday at a rally in Alwar, 73-year-old Sharad Yadav, full-time misogynist and part-time apologist, sparked outrage when he delivered bizarre health advice to Rajasthan Chief Minister Vasundhara Raje. Yadav said, "Vasundhara ko aaram do, bahut thak gayi hain, bahut moti ho gayi hain, pehle patli thi. Humare Madhya Pradesh ki beti hai. (Give Vasundhara some rest, she is very tired, she has become very fat, she used to be thin. She is the daughter of Madhya Pradesh)."
Basically, according to the former Janata Dal-United leader, Raje should be voted out so that she can spend quality time with the weighing scale. And because Raje is a woman it's a given that he would take potshots at her for not meeting his standards of perfection and beauty. Sensitivity be damned.
So ingrained is sexism in politics, that fitness freak Yadav refused to understand why either Raje or hordes of people had been offended, considering he "said it as a joke". In his mind, body shaming a chief minister wasn't "derogatory in any way", especially because he told her she was "gaining weight" when he met her as well.
Yadav is a habitual offender. He made a similar offensive comment on skin complexion in the Parliament in 2015. "The women of the south are dark but they are… their bodies…" Yadav had said, before being interrupted by DMK MP Kanimozhi who objected to his remarks. We understand, old habits die hard.
The ruthlessness of male politicians is routinely celebrated and yet women politicians are still expected to retain their femininity.
What is interesting (and unfortunately the norm when it comes to taking jibes at women politicians) about Yadav's "playful" critique of Raje, is that it contains no accusation against her professional aptitude. Instead, his remarks intend to second-guess her prowess as a politician solely by riding on the back of her appearance. Even though both of these things are supposed to be disconnected from one another in politics.
In fact, the very landscape of Indian politics demands that politicians be aggressive and prove their ability to take a tough stand in trying situations. The ruthlessness of male politicians is routinely celebrated and yet women politicians are still expected to retain their femininity. Yadav's comments then are derived from the assumption that in our patriarchal culture, women – in the public eye and inside closed doors – exist to have their appearance held up to scrutiny.
There's a reason why when male politicians take jibes at each other, they usually consist of their professional failings – like not meeting electoral promises or lying about their accomplishments. But we never hear of a male politician taunting another for his weight or crooked nose.
An essay titled "Why Women are Still Bearing the Brunt of Sexual Slurs" says, "Whereas men's virtues are often seen as multiple and universal, those seen as relating to women are still tied to outdated moral codes…" When it comes to women our looks then are the only indicator of who we are.
The incident with Raje isn't the first time a male politician has resorted to belittling a female counterpart with comments on their physical appearance. Earlier this year, Renuka Chowdhury was admonished for laughing loudly in Rajya Sabha by chairman Venkaiah Naidu, who termed it "unruly behaviour" and asked her to go see a doctor.
Not one to be left behind, PM Modi too mocked Chowdhury by claiming that he hadn't the "privilege" of hearing such raucous laughter since Ramayana aired on TV.  At a time when male politicians freely watch porn or pepper spray each other inside the Parliament, these digs at Chowdhury were possible only because she refused to be held hostage by the prescribed decorum for women. Because she dared to challenge a man, and by extension, the expectations of femininity.
The frequency of such comments is also a testament to a sexist culture that refuses to take outspoken women seriously; instead hurrying to show them their rightful place. It's precisely why Sanjay Nirupam could dismiss the then HRD Minister, Smriti Irani's opinions by calling her the "woman shaking her hips on TV". It's why Digvijaya Singh got away with calling a woman MP a "sex object".
Unsurprisingly, these sexist comments are not restricted to India and are no new trend. It's a tradition that has continued since the time women started fighting for their rights. Suffragettes were portrayed as "ugly women". Victoria Woodhull, the first woman to run for president in the US, was called Mrs Satan, Britain's Margaret Thatcher was given misogynistic monikers by her own party members, and our very own Indira Gandhi's facial expressions and short hair caused a media frenzy. In the run-up to the 2016 American presidential elections, it was Donald Trump – now the champion of body shaming – who had mocked Hillary Clinton's physical appearance, claiming that he "wasn't impressed" when he saw her walk in front of him.
As long as we can remember, the only strategy men have used to shut powerful women up is the one that involves sexist slurs. It hasn't evolved much in the last century, but thankfully we've reached a stage where we can at least point out their misogyny and expect a half-hearted apology.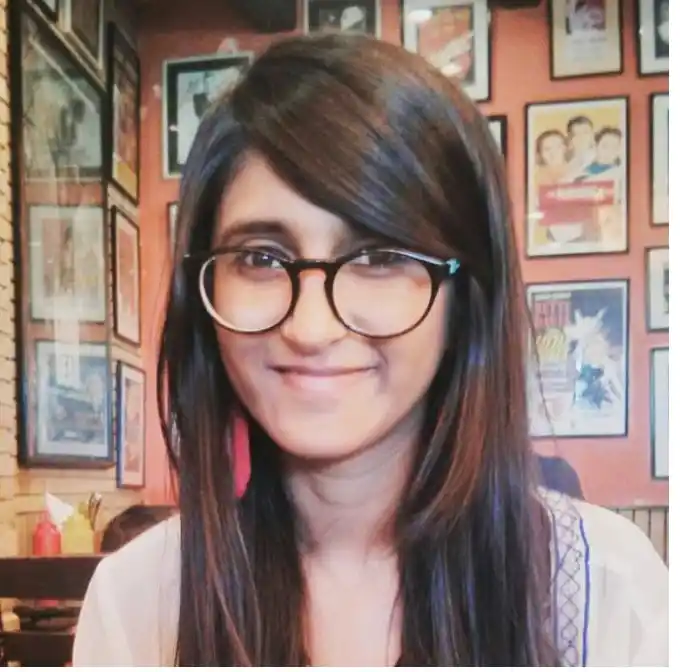 When not obsessing over TV shows, planning unaffordable vacations, or stuffing her face with french fries, Poulomi likes believing that some day her sense of humour will be darker than her under-eye circles.