Rahul Gandhi is the equivalent of the poor kid who answered a question wrong on the first day of school, and was tagged as a dummy for the rest of the year. Joking about him is like craving McDonalds' fries – even the high and mighty among us have done it at some point.
Today is Rahul Gandhi's birthday. As the "youthful" Congress president turns 49, wishes are flying in from across party lines. Even PM Modi sent him wishes for a long and happy life. We also have something to offer Rahul on his special day – our sympathies.
Today marks another year that Rahul has survived the ordeal of being, well, Rahul. Sure, he's the president of the oldest political party in the country, despite his repeated threats of stepping down, and comes from a long line of national leaders. But he's also the national laughing stock after his party's resounding election loss. And the real slap in the face? Gandhi lost his family's stronghold constituency, Amethi, to BJP leader Smriti Irani. So it seems like a good time to say, "Happy birthday Rahul baba; sucks to be you."
Most people can't handle it when their selfies get fewer than 10 likes on Instagram, but Rahul has to deal with rejection and ridicule on an almost cosmic scale. Political punchlines like Biplab Kumar Deb and Satyapal Singh might grab headlines with their screw-ups, but they're a passing fad compared to Rahul, who has been the butt of the joke for nearly as long as he's been in the public eye. "Baba", "Shehzada", "Pappu" – these are not titles someone with aspirations to the PMO wishes to acquire. But that is what he's been served, along with a steaming helping of mockery and disrespect.
Of course, there's no smoke without fire. Ever since the Congress positioned him as a viable PM prospect in 2014, he's given us unforgettable gems like, "This morning, I woke up at night," and, "Poverty is a state of mind." He's tanked interviews worse than a mid-meltdown Charlie Sheen circa 2011, coming off like a total chump compared to the bombastic alternative on offer, Narendra Modi. Like the poor kid who answered a question wrong on the first day of school, and was tagged as a dummy for the rest of the year, the comic image Rahul formed in his early days has been impossible to shed.
Everything seemed to be going smoothly… until the Coke statement earlier this month.
Joking about Rahul Gandhi is like craving McDonalds' fries; even the most high and mighty among us have done it at some point. But unlike the fast food, Rahul has grown better with age. No longer a neophyte, a few years in the political arena – and a canny social media team's campaign – have made it seem like he has honed his skills. He's more confident and assertive than the reluctant heir-in-waiting he was when he first arrived. But even if five years holding the highest office in the land have dimmed some of Modi's brilliance, it's clear that Rahul can't hope to compete with the PM's popularity. 
On one hand, the once-impenetrable aura of invincibility surrounding Modi that now appears to be fading. The PM seemed beyond reproach when he took office, but that feels like a lifetime ago. The flood of memes that greeted his #fitnesschallenge video are proof that people now feel like they can make a joke about Modi and get away with it. Even so, even after embarrassing gaffes like being unable to properly spell the word "strength" at an international event, Modi hasn't become a laughing stock like Rahul Gandhi. That's because first impressions are usually lasting ones, and for India, Rahul is still the poor kid who couldn't answer the question right on the first day of school.
Late last year, whispers began to circulate about Rahul's "renaissance". He began to embrace his role in the Opposition, speaking out against the government, often before Modi, on important issues like Kathua. He was attending election rallies and visiting temples, and everything seemed to be going smoothly… until last July, when he decided to make express his love for the PM in Parliament by gifting Modiji with an earnest bear hug that only underscored his "Pappu" persona. Unfortunately, this was not the jadoo ki jhappi RaGa might have hoped for, and the internet has since turned the fond moment into an iconic meme.
As is always the case for Rahul Gandhi when it comes to image-building, it was one step forward, and two steps back.
So happy birthday, Rahul! Hope you have a great year, where everyone forgets everything they ever knew about you. You couldn't ask for a better gift.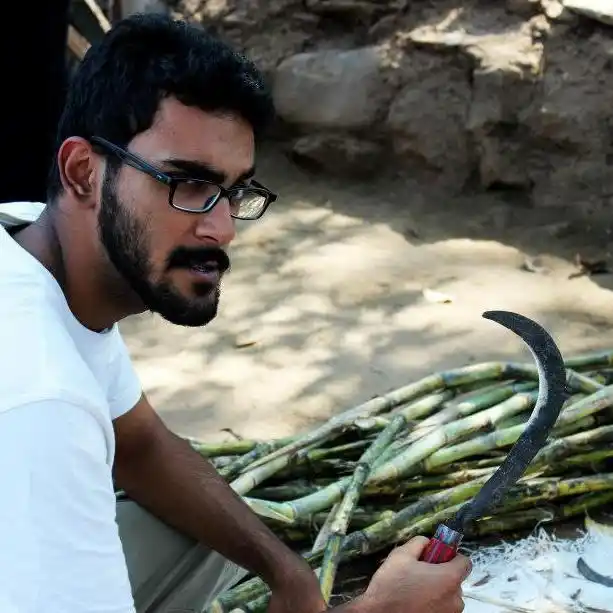 Dushyant Shekhawat really likes his mustache. He grew it himself. You can find him on Twitter at @SeriousDushyant.