Poll campaigning in today's IT-enabled age is nothing like it was before. Computers are crunching numbers and engaging with voters. Rhetoric is being replaced by technology.
The Aam Aadmi Party head office in Chandigarh is located in a grand old white bungalow in posh Sector 16. It could have been created by The City Beautiful's Swiss-French founder, Le Corbusier. I'm expecting it to be peopled by salt-and-pepper-haired men in white kurtas and mufflers, preparing for a good old political revolution with slogans and dharnas. But the building is the only thing that's grand and old around here. Hiding inside this sedate-looking house, is the modern-day technology monster that is keeping its finger on the pulse of its voter 24/7.
Election campaigning in today's IT-enabled age is nothing like it was before. A report recently analysed the role of big data in Donald Trump's historic win. Closer home, it has been well documented that the BJP ran the most data-oriented campaign in Indian electoral history in 2014, resulting in a dominant majority. AAP, which started off its #KickNasha Punjab campaign with standard-issue anti-drug advertisements, finally seems to be doing an admirable job of following in the BJP's footsteps.
Inside the AAP war room, the energy is palpable. The mood is not unlike a situation room preparing to go into battle. The walls are slapped with hype messages like "There's always someone working harder than us" and there are whiteboards everywhere. Computers are crunching numbers, engaging with voters, and incorporating feedback into messaging. A bunch of young people are whizzing about – managing to somehow avoid bumping into each other – trying to get a roster of tasks done. Rhetoric is being replaced by technology.
On the eve of the elections, there is organised chaos on the floor. Various social media, visibility, and "buzz" teams for different candidates are working together, each with their own mandates and all contributing to managing Google, all working together like one unwieldy yet synchronised monster machine. Google is the key to their success strategy. It is where undecided and neutral voters reside and are fed only positive stories about the party and are delivered targeted, relevant messages based on their degree of interest in politics, political affiliation, and voting history in all 117 constituencies.
The more data points that come in, the more smoothly the machine operates as strategies that incorporate this data are built back into their messaging.
One arm of this multi-faceted monster machine reaches outside the sedate facade of the bungalow, dealing with external consultancies that aid the process of non-partisan data collection on the ground. Electionwin.in is one such.
Balaram Sharma, who owns the independent election data consultancy, runs his campaigns for seven constituencies in the current Punjab elections – including the vital Mohali seat – sometimes for both the Akali Dal and the Congress. His job is to constantly conduct surveys on the ground and channel back data-points on voter behaviour. The more data points that come in, the more smoothly the machine operates as strategies that incorporate this data are built back into their messaging.
While all these arms work in full view, there is another that lies hidden from the public. This arm is dedicated to opposition research, looking for slip-ups by the Akalis, BJP, or Congress to be instantly beamed in front of the voters. With rumours of Punjab's traditional drugs/liquor-for-votes doing the rounds, the war room has instructed activation of 14,200 hidden cameras. These are in the form of buttons and keychains carried by volunteers on the ground and are supposed to catch Akali Dal and Congress red-handed. This hidden arm of political espionage is linked to the headquarters, where footage is processed and sent to the Election Commission and Punjab police.
Whether the arms are in full view or hidden, there is no doubt that this monster, made up of million gigabytes of incoming and outgoing data, is an enormous, unwieldy creature with ever-evolving parts that speaks to 4.5 lakh voters on an average day. Through it, the general public, still stuck in the web of rhetoric and rallies, is being targeted in a bid to unconsciously dissuade them from their behaviour patterns.
As Donald Trump and Cambridge Analytica have shown, election campaigning is no longer an art. The old world thinking of voters being swayed by the cult of personality, of soft skills and sops going a long way has died. Today, the modern election campaign machinery is a precision driven science that, if used right has the potential to change the course of political history.  This machine monster is here to stay. Whether or not AAP has got its algorithms right, is all that remains to be seen.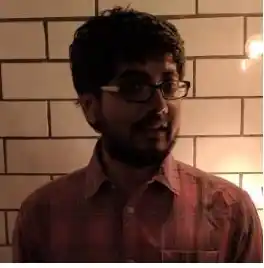 Lover of baby animals, Arsene Wenger, Damien Rice, Peggy Olsen and overly long podcasts. Tweets at @parthsarora.
Confused about most stuff. Writes things.