In its heyday, Punjab's Dadwan played host to dozens of these desi James Bonds. Now only three remain, waiting for promises made by the government to be fulfilled.
Close to the climax of Kabir Khan's Ek Tha Tiger, Research & Analysis Wing agent Salman Khan rides a bike on a runway to evade baddies. The desi 007 is trying to get on a plane being piloted by Katrina Kaif, a Pakistani intelligence agent, so the two forbidden lovers can live happily ever after. Salman, the consummate Indian spy, jumps off the bike and lands straight into the arms of Katrina to live the dream.
The last thing one expects of a Salman Khan film is for it to mirror reality. But the actual life of a RAW agent is so far from the depiction in the film as to be laughable. The real-life spies employed by India's elite intelligence agency, lead obscure lives in mofussil parts of the country. Unlike Salman Khan, they are forgotten by their employers and defeated by their fates.
The village of Dadwan in Punjab's Gurdaspur district is full of average Indian spies. Fourteen years ago, the village acquired a reputation as the "Village of Spies" when several agents, who were recruited to infiltrate Pakistan, were discovered to be from here. A labyrinth of pucca and semi-pucca houses with a riverine backdrop, Dadwan's streets, are full of rabid dogs and the air enveloped by the stench of the sewer running through the village. Little kirana stores dot the streets, where children enthusiastically play cricket, as their parents work odd jobs in nearby Gurdaspur.
The first time I meet 49-year-old Daniel Masih, the unreality of Bollywood finally hits home. Real-life RAW agents aren't ripped and they don't get to ride motorbikes and fly planes – they are forced to ply rickshaws like Daniel. Some of them live with leprosy and paralysis. No one ever gets Katrina.
Masih lives in a dingy one-room house, even though he has lived out the Indian version of Casino Royale. He was recruited by a Gurdaspur official who used to go by the name of Khokhar sahib in 1992 – his mission was to go to Pakistan and procure intelligence information. After four weeks of training, which Masih won't talk about, he entered Pakistan over ten times from the Dera Baba Nanak sector and brought back photo of maps, bridges, highways, and railway timetables. "I was paid ₹3,000 per trip," Daniel told me, standing, as I sat on the bed, the only place to rest on in his house.
Capture and torture are the twin constants of a spy's life – as is the possibility of being disowned by the Indian government.
Dadwan, like a few other villages bordering Pakistan, has long been a hunting ground for intelligence officials to acquire cheap disposable labour. Around the time Daniel was recruited, a younger uneducated spy could make between ₹2,000 to ₹3,000 a trip, while the older, more experienced ones made about ₹6,000. Now the rate is about ₹15,000, a pretty sum for eight to 12 days of work in a border village. Each of the recruits are provided different identities and forged papers as a means of deception.
It's a life of dubiousness and intrigue, but in a village with no prospects, there is hardly a choice that its able-bodied working-class youngsters can exercise. As this report states, another recruit from the village claims that he was never interested in working as a spy. "The officers compelled me," says 51-year-old Sunil, who stated that he was tortured after being captured by Pakistani officials in 1999 in Sialkot. "When I was caught, nobody visited my family. What did I get in return? Nothing. I have no pension, no money." Despite these grim prospects, Sunil continued to go on missions until 2011.
Capture and torture are the twin constants of a spy's life – as is the possibility of being disowned by the Indian government. This is a stock strategy according to Daniel, who was apprehended in 1993, and languished in Pakistani prisons. "I was caught during a mission and was tortured for four years, but I did not reveal a single thing," Daniel said. He is one of the lucky few who can still narrate tales of his bravery. A couple of houses down the road lives 52-year-old David, who spent seven years in Pakistani jails after being caught in 1999. He now suffers from paralysis and lives in a cot in the backyard of his house. Further down the road, is the house of Satpal Masih, whose son tells me that Satpal was the first Indian spy whose body came back to India in 2000 after he was beaten to death.
In its heyday, Dadwan played host to dozens of these desi James Bonds. Now only Daniel, Sunil, and David remain. All of them were promised government jobs but were let off upon return with ₹15,000, handed under the table by their handler. According to Daniel, the feeling of injustice among them only increased when the kin of Sarabjit Singh, a Punjab farmer who died in a Pakistani prison in 2013 after being convicted for espionage, was given ₹1.25 crore and government jobs.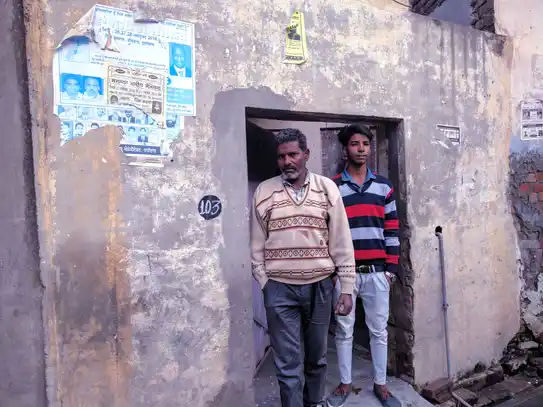 Daniel and his son outside his house.

Parthshri Arora/ Arré
Several Punjab governments over the years have promised to improve the lot of Daniel and his fellow spies, but nothing has come to fruition. In 2005, then chief minister Captain Amarinder Singh's aide and PWD minister Partap Singh Bajwa visited the village and promised a compensation of two lakh rupees as well as a government job to a family member of each of the former spies. Last year, Harcharan Singh Bains, an advisor to chief minister Parkash Singh Badal said authorities are considering helping these men. Daniel and co. are still waiting for those promises to be fulfilled.
Unlike the rest of Punjab, over-the-top election theatrics haven't reached Dadwan yet. There is the odd Congress and Akali Dal poster, but no trace of the Aam Aadmi Party. Daniel and his fellow former spies, approached the election with general nonchalance. "I will vote for whoever gives me what I deserve," Daniel told me before the polls.
In a country where screaming "Bharat Mata Ki Jai" and forwarding misinformation on social media is considered as patriotism, these real heroes are left languishing in Catch-22 situations: They don't get to choose their professions and when they get caught, their government cannot accept them. And despite the wind of change that seems to be sweeping the state in this election, people like Daniel have lost hope that their lot will ever be any different.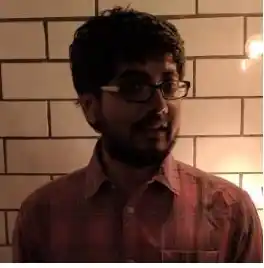 Lover of baby animals, Arsene Wenger, Damien Rice, Peggy Olsen and overly long podcasts. Tweets at @parthsarora.
Confused about most stuff. Writes things.