Two weeks after the Pulwama attack, India carried out an air strike on terror camps across the LoC. If Imran Khan is to be believed Pakistan will strike back. But can we afford a war with our neighbours?
 H
ere we are again, after yet another attack on our jawans in Kashmir, at loggerheads with Pakistan. Two weeks after the Pulwama attack, India has conducted air strikes across LoC. If you live online like the rest of us, you'll be convinced that we are at the eve of another war with our neighbours next door. Yes, all of us are united in the Pulwama tragedy and it pains to see the country's bravest being targeted.  
Yet, even as the clouds of death and destruction gather over us, there is a silver lining. Unlike 1965 when India's air force might consisted of vintage quaintness – Mysteres, Spitfires, Vampires, and Hunters against the freshly minted F-86s that America provided to Pakistan – I am happy to report that, this time, both sides are nicely packed to the gills with ammo that we read about in textbooks. When we go to war this time with the people on the other side of the border, it will be a death match between equals. But we won't be able to shake off the memories of wars before: After we've nuked each other out of the galaxy, each side will no doubt claim victory over the other. On Twitter, obvs.
But before we declare shubh aarambh, let's take a step back. Let's forget the impact a war will have on the population of both the countries in physical and mental terms. Let's forget all the videos we've seen of the scale of human suffering we have witnessed in Syria. Let's also forget what cost the environment will have to pay in this contest. Let's focus instead on the one thing we understand well: Money.
At the risk of sounding like Captain Obvious, for a country of 300 million impoverished people, a war is something we can ill afford. Modi and Co can't afford to succumb to this chest-thumping rhetoric of #BadlaKab and #HowstheJosh. I am an entrepreneur, so hope is my oxygen. The way I imagine it, if we can set aside all this acrimony in the course of the next decade or two, economic prosperity will be able to reduce the glint of this knifesblade of jingoistic bluster. Pakistan will hopefully be able to ride on India's marketplace, just as the warring nations of Europe have shed the baggage of their barbaric past. Everyone goes home happy.
I know what's coming next at me. I am going to be accused of being a seditious anti-national who has disrespected the 42 soldiers who have lost their lives in Pulwama, and that I should promptly be put on a train to Pakistan.
The only major spoiler in Modi's policies might be its Pakistan-China approach. The reason why these haven't been "tamed" quite as much as others in the neighbourhood is simple. Pakistan needs to feed India-based insecurities to its domestic polity to keep its military-politician complex alive and kicking and to maintain popular support. Their economy, while showing signs of a turnaround, is still pretty nascent; cronyism continues to be the order of the day.
Accuse me of having my head in the clouds, but if you compare the same environment to India, even the lowliest of the low in the food chain hopes to be able to deliver herself out of poverty within a generation. By studying, by working as an e-commerce delivery boy, or an Uber driver, and you'll spot the difference. Unlike our buddies across the border, we can thank foreign investment, government spending, and market optimism in general. Besides, we have the slight advantage of having a rather resilient domestic business environment that's been able to withstand many a shock.
But the biggest relief is that India and Pakistan don't have military-industrial complexes. That is a bit of a blessing because this rabid gang can be a big warmonger: Just look at our friends in the US or Israel. And the impact that wars have had on their economies.
I'm no expert at these things, but my guess is that the people sitting with a smartphone and advising policymakers to wake up and take revenge, are also the ones who are unfamiliar with the cost of a war. Just for instance: The Iraq war cost the US upwards of $4 trillion, or roughly three times the size of the Indian economy. The Afghan war cost them almost $2 trillion and the residual costs of treating the wounded and the burden on the US healthcare system is estimated to be another $3 trillion.
But America is a rich country and anything they can do, we can do at half-price. Let's discount these by a third or more and say we can fight a cheaper war. It'll be a bit of a stretch considering most of our defence is fed on imports, but it's still going to cost us upwards of a year's GDP. Now imagine the impact on India's economy if we were to press the trigger. We could potentially lose out on almost a decade of growth, which translates into roughly 200 million people remaining in poverty. Add to that the direct cost in managing refugees, the wounded and the displaced with the patchy healthcare system we have. Not to sound too pessimistic, but I think it's a disaster in the making.
I know what's coming next at me. I am going to be accused of being a seditious anti-national who has disrespected the 42 soldiers who have lost their lives in Pulwama, and that I should promptly be put on a train to Pakistan. May I take this opportunity to tell you that half my extended family, including my better half's parents, and many friends are in the armed forces. I am surrounded by retired officers, serving officers, one who was in Kargil and at the frontlines just like his jawans (lest I be told that I am talking about the privileged in the forces).
Now that I've fended off an impending personal attack, let's come back to the rhetoricians and the patriots. Should we not respond to Pakistan's sponsored terrorist intrusions? Of course we should. But I suggest we leave it to the experts and the intelligence folks, counter-terrorism bodies, and maybe even the guys who believe in tough diplomacy (not of the rhetorical kind but actual intelligence-sharing and counter-terrorism folks who form alliances with western powers).
For whether or not we choose to accept it, the Pulwama attack just like the Uri one is a failure of our intelligence machinery. But to respond to a tactical defence and intelligence fiasco with war? That is a mug's game everybody is destined to lose.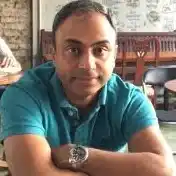 Ajay once wanted to be a strawberry farmer, but now makes his peace by growing brinjals in Karjat on weekends.