Adil Ahmad Dar, a construction worker before he became a Jaish-e-Mohammed militant, left home on a cycle a year ago, never to be seen again. Stories like Dar's are plentiful in J&K, where simmering tensions between locals and security forces boil over into lethal confrontations with disheartening regularity.
The last time Adil Ahmad Dar's family saw him was almost a year ago. On March 19 2018, he was working odd jobs at a construction site, according to a report in Scroll, when he came home for lunch, and then left on his cycle, never to return home. A few days later, his family would see a photo of Dar wielding a gun on social media, and their fears were confirmed – their 19-year-old son had joined the militancy in Kashmir, becoming a member of the Pakistan-based, Masood Azhar-led terrorist outfit Jaish-e-Mohammed. Yesterday, Dar's family saw him again. Not in the flesh, but on the national news, after he drove an SUV filled with 350 kg of explosives into a convoy, killing over 40 CRPF jawans who were returning from leave.
Stories like Dar's are plentiful in the state, where simmering tensions between locals and security forces boil over into violent – and like yesterday, often lethal – confrontations between the two with disheartening regularity. In fact, Dar is not even the only member of his family to have ties with the militancy. Two of his cousins, Manzoor Rashid Dar and Tauseef Ahmad Dar, also picked up arms for the insurgents' cause. While Manzoor was killed in an encounter with security forces in 2016, Tauseef left his family at the same time as Adil in March last year. Tauseef returned to his family in two weeks, having given up the cause that would cost Adil his life. Despite his surrender, Tauseef was detained under the Public Safety Act by state police, and is currently in prison in Jammu.
The Scroll report features quotes from Adil Ahmad Dar's father and uncle, who believe that the treatment given to Tauseef might have prevented Adil from laying down his arms and stepping away from a life of insurgency. "If I had asked my son to return, wouldn't militants have questioned him: what's the use of surrender when your surrendered militant brother is languishing in jail under PSA?" asked Adil's father, Ghulam Hassan Dar.
Adil had been on the radar of local law enforcement, due to him being involved in incidents of stone pelting.
However, in a video that JeM posted online shortly after yesterday's attack, surrender seems to be the last thing on Adil's mind. "By the time this video is out," he says to the camera, "I will be enjoying myself in heaven." The fair-skinned Kashmiri youth stands bearing firearms before a flag emblazoned with Arabic script, dressed in combat fatigues with his boyish features obscured under a few days' growth of stubble. In it, he announces that he is a part of JeM's fidayeen squad, and that he has been waiting to carry out yesterday's attack for a year. These are not the words of a man considering surrender, they are the words of a dangerous terrorist who believes in the righteousness of his misguided cause.
The warning signs for Adil's attack were all there, but sadly no one was able to spot them in time, and if they did, were unable or unwilling to act to prevent it. Two days before yesterday's incident, JeM released a video of a similar car-bomb attack in Afghanistan, and warned of similar action in Kashmir. Adil himself had been on the radar of local law enforcement, due to him being involved in incidents of stone pelting and being a part of the protests against the killing of militant leader Burhan Wani in 2016. A report in ThePrint quotes a police source describing Adil as "highly radicalised" and saying that "he joined JeM while he was a student". And his father also mentions a run-in with members of the Special Operations Group in 2016, where they humiliated Adil by making him rub his nose on the ground, an incident which the youth repeatedly referred to in the aftermath.
By carrying out yesterday's suicide attack, Adil's name is sure to live on in notoriety. But the truly sad bit is that there was nothing so extraordinary about his life until his fateful, fiery, final moments. There are many youths like Dar in the region, caught between radical outfits like JeM on one hand and bad actors in the security forces on the other, which is a recipe for disaster. Even though he died yesterday, Adil's father said, "He was a martyr for us the day he left home to join the militancy." The troubling insight from that statement is like Adil, there must be many more potential martyrs in households across the troubled region.
Walking, talking martyrs, just waiting for the chance to achieve their martyrdom like Adil did at Pulwama.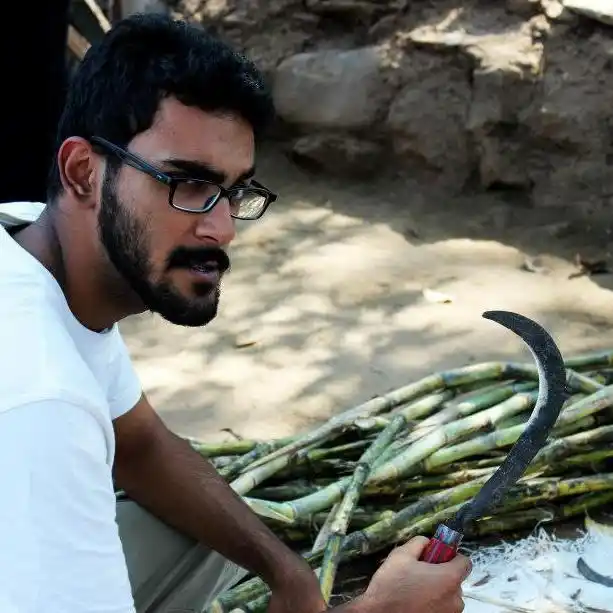 Dushyant Shekhawat really likes his mustache. He grew it himself. You can find him on Twitter at @SeriousDushyant.