New Karnataka CM Yeddyurappa is back for thirds, and he isn't going to let little things like a corruption record or the precedent set in Goa and Manipur get in his way.
Oscar Wilde once said, "Democracy means simply the bludgeoning of the people, by the people, for the people." Pretty close to the bone, eh, considering all the hoopla in Karnataka – and what does that mean for the governments of Goa and Bihar?
Every once in a while, the wheels of democracy churn in such a way that it results in an election circus that doesn't end with the counting of votes. No, the entertainment continues, featuring intriguing acts like horse-trading and midnight Supreme Court hearings and protection programmes for MLAs and the foiling of great escape plans. All of this within three days. The massive storms lashing northern India are nothing compared to the hurricane in the Karnataka assembly.
For being the man looking this storm in the eye, giving Karnataka journalists ulcers and sleepless nights, and making a triumphant return to the post of Karnataka CM, our Person of the Week is BS Yeddyurappa. Bring a bag of popcorn and your middle-school Civics textbook, because this party is as inscrutable as it is captivating.     
There's a lesson in ol' Yeddy's rise to the top: It teaches you a thing or two about confidence, tenacity, and single-minded "eyes on the prize" determination. But most importantly, it tells you that the combined pseudo-philosophy of Rhonda Byrne's The Secret, Paulo Coelho's entire bibliography, and Om Shanti Om, were absolutely true. If you want to achieve something, put it out into the universe, and the entire kayanaat will conspire to make it happen for you. And that's exactly how it all unfolded, even though he is yet to pass the floor test tomorrow evening. You could put the whole thing down to dumb luck, but know in your heart that you're a cynic.
There's a lot riding on his wizened, septuagenarian shoulders with this election result. Yeddyurappa has been entrusted with ensuring that the BJP establishes a beachhead down south. To his credit, he's been dogged in his pursuit of this goal: For him, having more seats than any other party counts as a winning majority. And to this end, his party has even ignored the precedent they set in the Goa and Manipur elections. This caused a chain reaction where Congress MLAs in Goa and RJD's Tejashwi Yadav in Bihar announced they will petition their Governors in their respective states to form new governments. It remains to be seen if their pleas are heard, or if this will be another case of Heads BJP wins, Tails Opposition loses.
Operation Kamala got him to the finish line during the 2008 election, and as Infinity War proved, 2018 is a great year for trilogies.
Still, even the most hard-hearted critics will see that Yeddyurappa's has been the classic underdog story. It's been a long ride back to the top for him. With a chequered history of two truncated terms as Karnataka CM behind him, he also had to deal with being accidentally roasted by Amit Shah, his own party's president. While sharing a stage with Yeddyurappa during a campaign rally, Shah ended up calling his previous government the "most corrupt". Predictably, social media wonks had a field day and began hurling Twitter thunderbolts at him, but he weathered that storm and hit the ground running, proving that the man is always in the Yeddy Steady Go position.
This is a marked difference from the last time Yeddyurappa was CM – his second term, which ended in 2011. Back then, the watchdog body Karnataka Lokayukta raised corruption charges against him in a dubious land deal, where his family sold off a one-acre plot of land purchased for 40 lakh at a jaw-dropping resale price of 20 crore, which is unheard of – unless you're talking about South Mumbai. Had he been in the real estate business, he'd have ended up a legend. Unfortunately, he was in politics, where flipping rural land for Lodha Realty prices is frowned upon, and had to step down.
This time around, he's back for thirds, and he isn't going to let little things like his dismal corruption record or the democratic process get in his way.
Operation Kamala got him to the finish line during the 2008 election, and as Infinity War proved, 2018 is a great year for trilogies. The climax of Yeddyurappa's superhero story will be on Saturday afternoon, when he faces a Supreme Court-mandated floor test. He's going be walking in to the test hoping that the Narendra Modi-Amit Shah wave has created a tide capable of lifting at least 112 boats. Should this come to pass, he will be formally appointed as Karnataka CM for a third time, and provide a finale fitting for the circus that this election has turned into.
Mr Yeddyurappa, you don't need my advice, but I suggest that you keep calm. You know what they say, third time's the charm.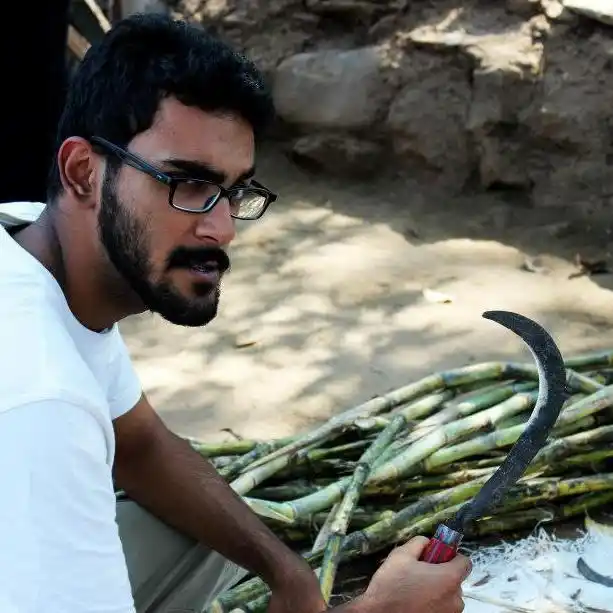 Dushyant Shekhawat really likes his mustache. He grew it himself. You can find him on Twitter at @SeriousDushyant.