An elaborate dossier on JNU has catapulted the university back into headlines. In the resulting cacophony, we've missed out on how these events filter down to the man on the street.
"Maybe we should talk after you've read Arundhati Roy's essay on how thin the case against Afzal Guru was," I remember saying into the phone for the third time, my politeness teetering dangerously at the edge of irritation. It was late evening and it had been a long day at the end of an exhausting and exhilarating week, charged with shrill, polarising political debate triggered by the events at Jawaharlal Nehru University. A peaceful meeting commemorating the death anniversary of the accused in the 2001 Parliament attack case had somehow become about sedition, and had been gathering an alarming momentum.
In those early days, it was still easy to think of the proceedings at JNU as an unplanned skirmish. No one could have predicted that what was unfolding might soon acquire the colour of a larger, considered conspiracy, buttressed by a 200-page dossier with precise details of the kind of "immoral activities" carried out in the institution's hostels. JNUSU president Kanhaiya Kumar was yet to be attacked on a flight, and his comrades Umar Khalid and Anirban Bhattacharya had not been expelled from the university. Back then, the previous few days had just progressed like the punchline of an xkcd comic for me. Except, IRL.
That Friday evening as my taxi crawled through the rush, I was having another pow-wow with my friend Ankit. Kanhaiya Kumar's riveting speech at the campus on his release had taken on Modi and manuvaad, and I, like the rest of the nation, was rather moved by the young man's impassioned assertions. Ankit was pretending not to be. I was beginning to get agitated so when the call dropped yet again, I decided not to call him back. I turned my attention to the driver, a soft-spoken young man named Safdar, to give him directions to Dadar station from where I could catch a late bus to Pune. He assured me he knew the way, checked with me if I was a journalist, and then quickly told me to resume my conversation since my phone had begun to ring again. I ranted for another 10 minutes; this time around, I noticed Safdar occasionally nodding his head or letting out a low smirk, as if in agreement.
We finally arrived and Safdar parked by the side of the road, in front of a clutch of busy farsaan stores with wares as colourful as their neon signage. As I bid my farewells on the phone, he gestured to me to continue talking and take my time paying him.
"Aapki baat sun ke bahut achha laga," he told me, with the natural lilt of a native Urdu speaker. It was the first time I really noticed the sweet-faced youngster, dressed in a plain off-white shirt and dark trousers. I smiled and handed over the fare, in no particular mood to further the conversation. "I'm not very well educated, I drive a taxi, but I'm interested in what's going on in this country," he continued. Something in the tone of his voice gave me pause. Yes, I said, it's been a depressing few weeks observing the ridiculousness of what was going on at JNU.
"They had to send the meat in Dadri for investigation? Even if he had been eating beef, does a man's life matter less than what is being cooked in his house?"
They haven't done right by the students, he said, referring to the detention of Kumar and his colleagues. "Sedition kya hota hai," he asked me. Before I could answer, he wondered aloud if he criticised Maharashtra's chief minister, would he also be booked under the same charges. "Will we also become like Kashmir, where it's impossible to say anything?" How could this government, he asked, be so two-faced as to jail a student for ostensibly taking a stand on Afzal Guru, but have no qualms forming a coalition with the Jammu & Kashmir Peoples Democratic Party that labelled his execution a "miscarriage of justice"?
I left the lever I'd been clutching, and angled my body away from the door. The least I could do was sit and listen for a few minutes to the man who had patiently borne witness to my loud hour-long exchange.
A bunch of shoppers scurried past the car, but Safdar was too agitated to notice. He was now telling me about the unfairness of the beef ban and the disastrous consequences it was having on the poorest people in the city, including some of his neighbours who worked in slaughterhouses. The ones who worked in allied industries such as leather and tanning had already lost their jobs. "And they had to send the meat in Dadri for investigation? Even if he had been eating beef, does a man's life matter less than what is being cooked in his house," he asked, his voice brimming with anguish. "When did we become Pakistan, where a minority's life doesn't matter?"
I had no answers for Safdar, at least nothing that didn't sound trite and frivolous, so I remained quiet. It was easy for me to hold these living-room conversations about sedition and nationalism, but confronted with the real-world import of these events, I had nothing to offer – not even consolation.
He went on to tell me that during his stint in the Emirates a few years ago, the thing he held dearest was being told how tolerant India was. "It was always a matter of surprise for people that a country as large as ours could accommodate so many different faiths, languages, and cultures," he said. "But I really feel cornered now. Like I have entered a foreign country where the government ensures that I know I am not welcome."
He paused for a moment to look away and mute his phone that had been ringing for a couple of minutes – and possibly, to save us both the embarrassment of knowing the other was tearing up.
"Mujhe toh lagta hai ye media bhi bilkul bik gaya hai," he said with resignation, referring to Zee News' airing of a doctored video. "Aapne India TV ka Modiji ke saath interview dekha tha," he asked me. Was there a single tough question in there? Maybe he noticed that I was readying to apologise on behalf of journalists everywhere when he told me, "Main aapki baat nahi kar raha."
"Tell me, madam," Safdar said with sudden intensity, "what was Modiji's promise before coming to power? Was it not 'Sabka saath, sabka vikaas?'" Where, he asked me, had all that talk about development evaporated? Why were the government and BJP party leaders only interested in what people were eating and Ram Janmabhoomi? "The Babri Masjid was destroyed anyway. No one can stop them from building the Ram Mandir. But what's the point of going on about it except to let Muslims know that they've been defeated?"
The SUV behind us interrupted Safdar with a long, insistent honk. "Madam, aap jaiye, aapko late ho raha hai," he said. Yes, I offered weakly, no one nice ever commutes in a white SUV in Maharashtra, so maybe we shouldn't hold him up. "Besides, madam," Safdar called as I bowed out of his cab, nodding at the shops in front of us, "if he gets to know my name, he'll think I'm here to blow these Gujarati traders up."
We laughed together as I bid Safdar farewell, fully aware of how moved I felt then, but also that this fleeting encounter would soon be forgotten. But now, a few months later, I am constantly reminded of Safdar and his experiences, every day when I sit down with the papers and read about the furore over chanting Bharat Mata Ki Jai or the lynching of cattle traders in Jharkhand that left a child hanging from a tree. Now, as developments at JNU take on a more sinister turn, I think of Safdar's prescient little insights – and say a silent prayer for his well-being.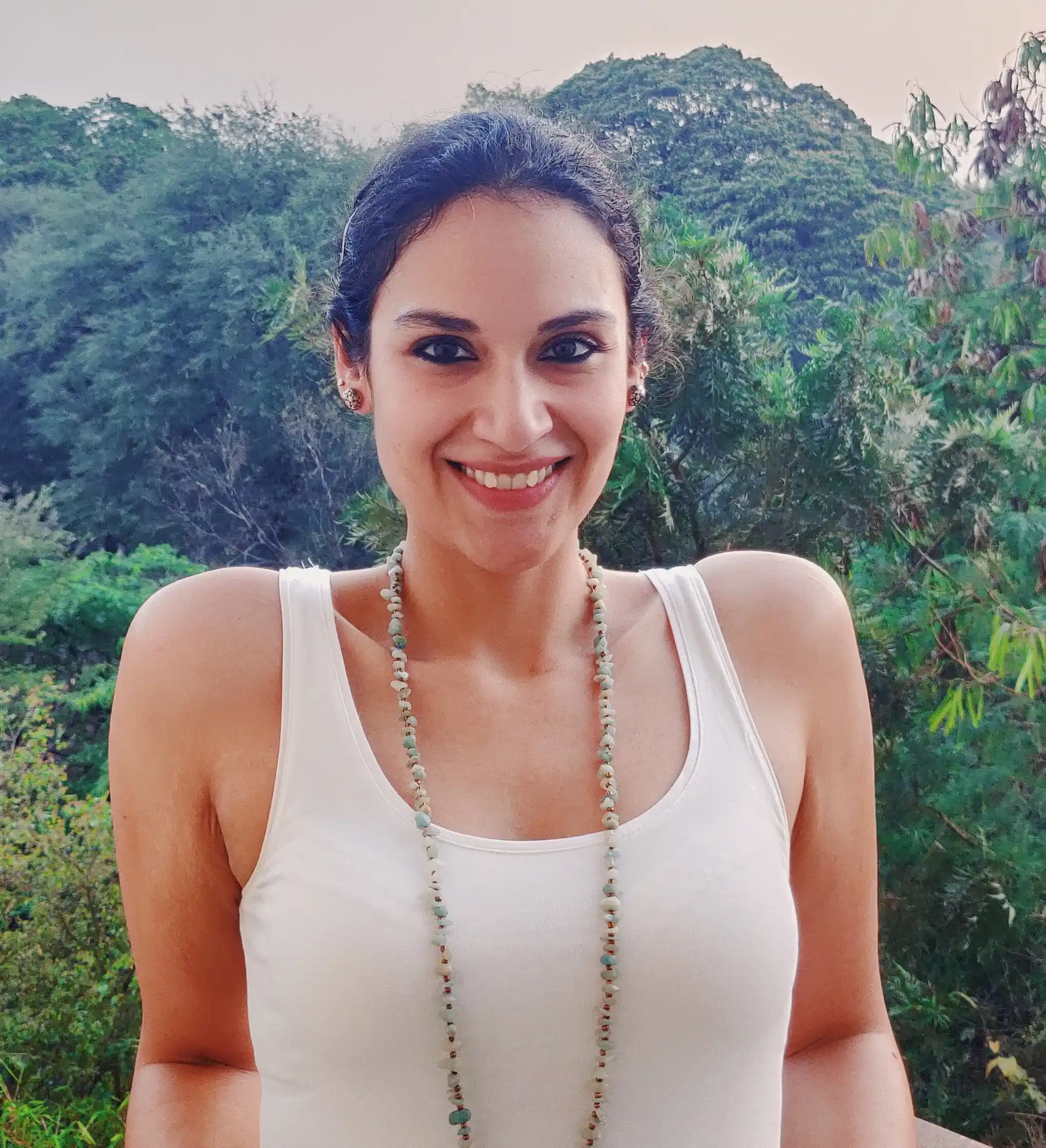 Karanjeet Kaur likes Mughal miniatures, mountains, moot points, and alliteration. She is the Creative Editor at Arré and tweets as @kaju_katri.