After quitting the Grand Alliance, Bihar Chief Minister Nitish Kumar now finds himself in a tight spot, making him the loneliest man in Indian politics today. With repeated attacks by Tejashwi Yadav and a slew of scandals, it's time to ask: How did the powerful CM, who once nursed prime ministerial dreams, get here?
Two years before Nitish Kumar would part ways for the first time with Lalu Yadav in 1994 and chalk out his own political trajectory, he had written Yadav a letter. It read, "…Your attitude towards the party, the government and democratic institutions is such, and your current company is such, that there is no space or occasion for meaningful dialogue. Therefore I am writing you this letter…" Irrespective of the merits of this 26-year-old letter, it gives us a hint of how Nitish Kumar has, throughout his political career, never trusted even his closest political allies, individual or parties.
And as he goes into the 2019 Lok Sabha elections, having dissed major political parties active in Bihar at least once in his political career, everyone will be wary. He met with BJP President Amit Shah recently to iron out any differences over seat-sharing ahead of the 2019 Lok Sabha elections, putting forward a demand to contest in 17 out of the 40 seats from the state as part of the NDA.
Time will tell whether Narendra Modi's Tom Hagen will give in to his demands. But what happens if the BJP changes its mind? Like it did with Shiv Sena right before the 2014 Maharashtra state assembly elections, making Uddhav Thackeray the prototype of the frustrated middle-aged Indian man. Nitish Kumar will then be left with no choice but to go it alone in 2019. After quitting the Grand Alliance, he now finds himself in a tight spot, making him the loneliest man in Indian politics today.
How did the powerful Bihar CM, who once nursed prime ministerial dreams, get here?
Since 2005, Nitish Kumar had been hailed as the man who brought development and good governance to a state notorious for providing material for gangster films like Apharan and Gangaajal. Kumar was Bihar's answer to Modi: Both successful CMs with their eye on the top post. But in 2013, Nitish Kumar ended his alliance with the NDA after BJP announced Modi as its prime ministerial candidate for the 2014 general elections.
Post the Lalu break-up drama, Nitish Kumar has faced fresh crises and infighting.
Temporarily having forgotten that Bihar can't be won only on the plank of good governance, Nitish Kumar decided to go solo in the 2014 Lok Sabha elections and ended up falling flat on his face. JD-U won only two of the 40 seats in Bihar. Immediately realising the importance of caste in a feudal society like Bihar, Nitish cobbled up an alliance with Lalu after 20 years in August 2014. And that is perhaps the only alliance in Indian politics yet which has given Narendra Modi sleepless nights, as it hammered the BJP in the 2015 Bihar elections in November.
But two years later, came a multitude of corruption allegations against Lalu Yadav and his family. It was a repeat of what had unfolded in Bihar in the late '90s with Lalu ruling the state from the confines of jail. Nitish Kumar decided to step over Lalu once again, and in July 2017, after announcing that his "antaratma" made it impossible for him to stay in this alliance anymore, he walked out of Bihar's "mahagathbandhan". The next day, he was back mending bridges with the BJP.  
Nitish Kumar's career epitomises the scope, vibrancy, and the opportunism possible in Indian politics. In the early years of his public life he is believed to have said, "I will take power, by hook or by crook, but having got it, will do good work."
And in the process of taking power and getting to the top of Bihar's politics, he has allied with political parties which are as different as chalk and cheese – from the CPI-ML, whose Bengali founders probably had tears in their eyes while listening to the Soviet anthem, to the BJP, which insists Mandir yahin banayenge.
Ever since the JD-U has come to power in Bihar since 2005, it has heralded the Bihar makeover – the state's economic growth has been impressive, there's an improvement in governance and law and order, reduction in poverty. Kumar's controversial Prohibition and Excise Act in 2016 made him a hero overnight for thousands of women whose homes were wrecked by alcohol, but is likely to be watered down following misuse of the law by the police and the excise department.   
Post the Lalu break-up drama, Nitish Kumar has faced fresh crises and infighting. The Rs 800-crore Srijan scam exposed corruption in the Bihar government between 2004 and 2014 and the jilted RJD did everything in its power to malign the JD-U. Meanwhile, many thought Lalu's imprisonment in the fodder scam would be the end of the RJD. They couldn't have been further from the truth. A emotional Tejashwi Yadav tweeted, "Thank You Very Much Nitish Kumar", the day when Lalu was sent to jail. And then began the real-life version of Gangs of Wasseypur with the Jr Yadav getting into revenge mode. At rallies and on social media, Tejashwi has been aggressively attacking the Bihar CM, announcing only today that even marriage will have to wait until 2019.  
To write the political obituary of Nitish Kumar just about yet would be foolish. RJD's success so far, despite the big margins, has only been in a few by-poll elections.
On the one hand Nitish faces a fired-up and young Tejashwi Yadav, and on the other, one of his own has turned against him. Nitish Kumar's oldest colleague Sharad Yadav openly defied the party after the Lalu fiasco and took part in a mega rally in Bihar organised by Lalu in August 2017. In May this year, the JD-U rebel launched the Loktantrik Janata Dal.
And Kumar has been left to field everything coming his way, all by himself.
It's been a year full of controversies for his government. Amid the communal violence in Bhagalpur and the sex abuse scandal in the Muzaffarpur shelter home funded by the state, Nitish has struggled to keep his image clean. Tejashwi took the fight to Delhi with a candle light march at Jantar Mantar which saw Rahul Gandhi and Arvind Kejriwal come out in support. Kumar has been particularly defensive in his approach. He said, "The people protesting the Muzaffarpur case do not want to fight corruption, they wish to stay in power and continue corruption. I don't feel that the politicians who are protesting are concerned about the girls who have been sexually assaulted in Muzaffarpur, they just want to change the debate."
Inability to handle political protests resulting out of sexual assault proved to be curtains for Sheila Dikshit during the 2013 Delhi assembly elections. With general elections and state elections round the corner, Kumar does not seem to doing too well for himself.
The BJP too has also not given Kumar much leeway after he ditched Lalu to join them. When the Union Council of Ministers were reshuffled by the Modi government in September 2017, the JD-U wasn't not given any post. The BJP being fully aware of Nitish's limited options available in the political arena, is taking the risk of playing with his emotions.
Could this be the end of the road for Bihar's most solid statesman? Probably not.
To write the political obituary of Nitish Kumar just about yet would be foolish. RJD's success so far, despite the big margins, has only been in a few by-poll elections. It'll be a different ball game altogether if the BJP– JD-U alliance stays intact and Modi and Kumar campaign together in 2019, constantly reminding the public of the corruption of Lalu Yadav. Nitish Kumar is under pressure but it is very too early say that he won't be Bihar's chief minister again. And with Prashant Kishor now by his side, he may just have a trick up his sleeve.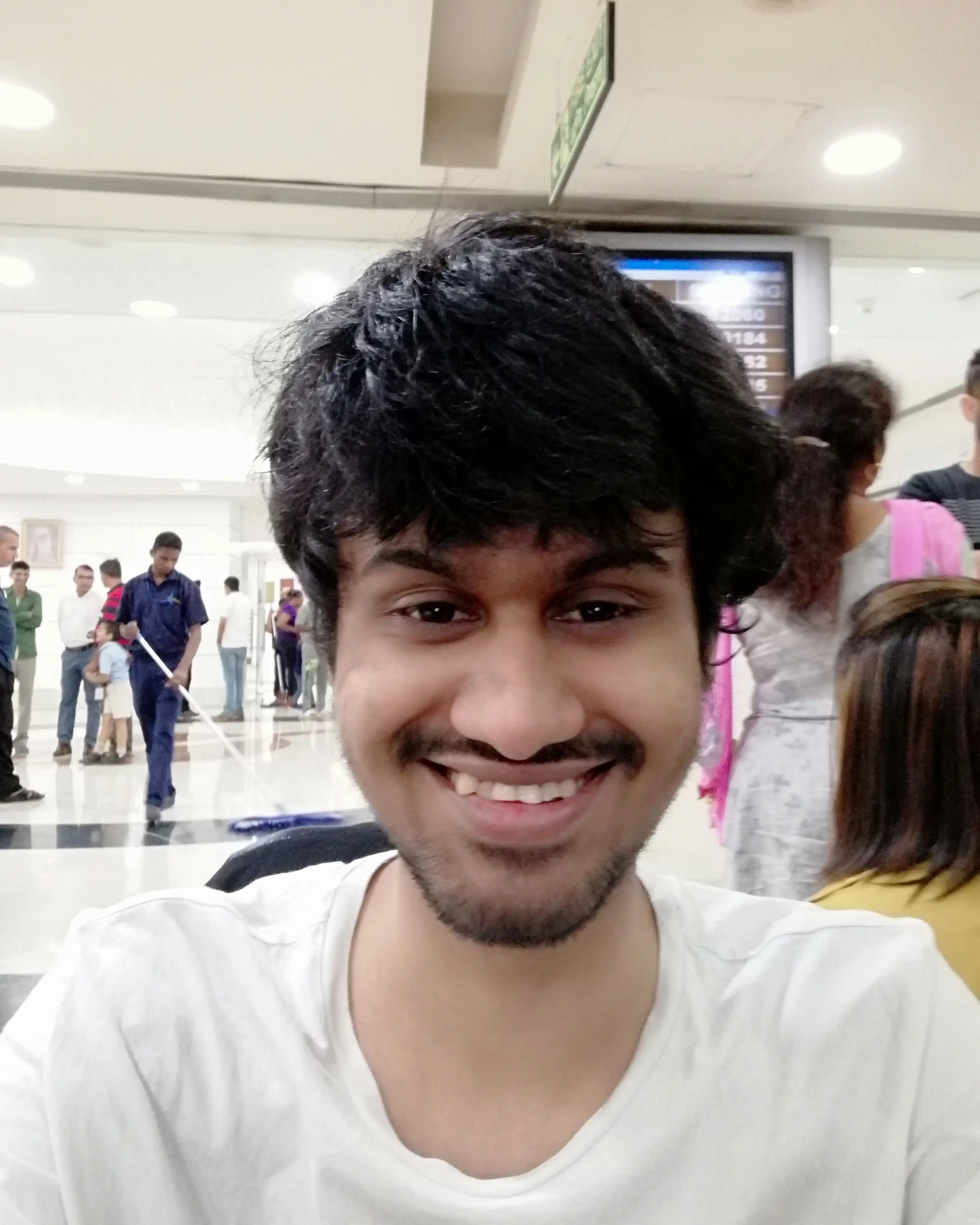 Sourodipto Sanyal is a Bengali journalist and writer who has lived almost his entire life since childhood in the urban disaster now called Gurugram. Very few things fascinate him as much as Indian politics.